20 MINUTE Buttered Rice and Cabbage dinner! This is one of my favorite weeknight recipes that uses sauteed cabbage and peas! It's a healthy, easy vegetarian meal my entire family loves! You can even use instant rice to make it even more simple!
This Buttered Rice and Cabbage is an easy comforting meal filled with healthy vegetables that I hope you'll love as much as I do. Right now kids are going back to school, creating havoc on the Fall schedule. There's school, sports, activities, homework and there's also you! Don't forget to take care of you!
I wanted to create a recipe that would be ready in 20 minutes that is still wholesome with fresh ingredients – a meal you'll feel good about serving the family.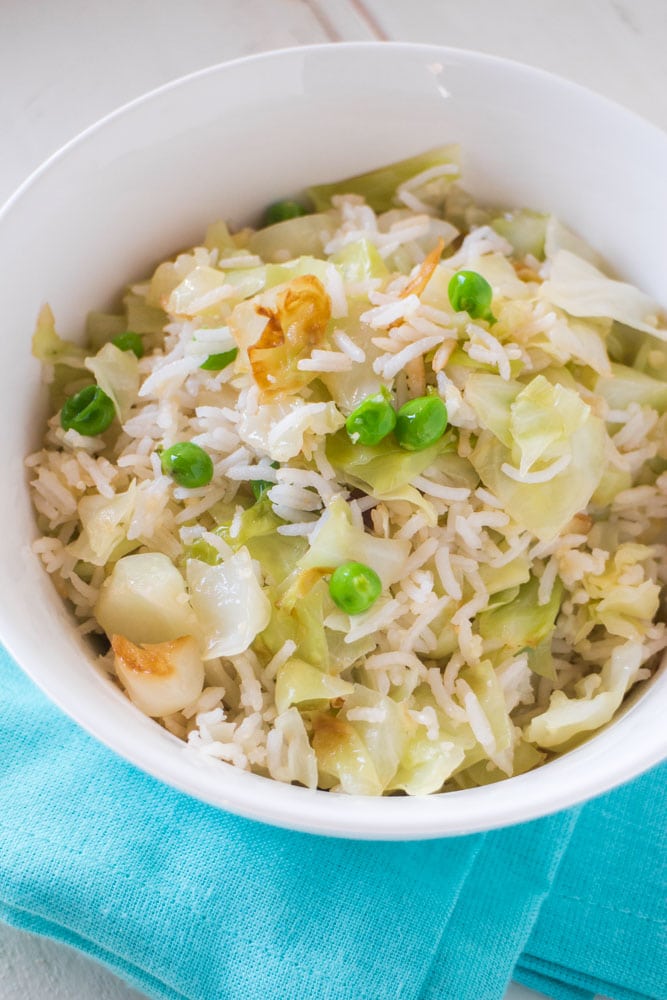 The main vegetables in this recipe are cabbage and peas, 2 things that we have in abundance right now in the garden. I've always liked cabbage, but this Summer I turned into a real cabbage lover. I can't get enough of it, especially sauteed and buttered! Yum.
Our sugar snap peas are coming to a end this season, what's left is those monster peas that are busting through the pods.