EASY Step by Step Instructions on how to freeze Sugar Snap Peas without blanching! This is a simple way to preserve your Summer Sugar Snap Peas to last for months without needing to can them! I love freezing peas to use in Winter soups, casseroles and stir fry meals!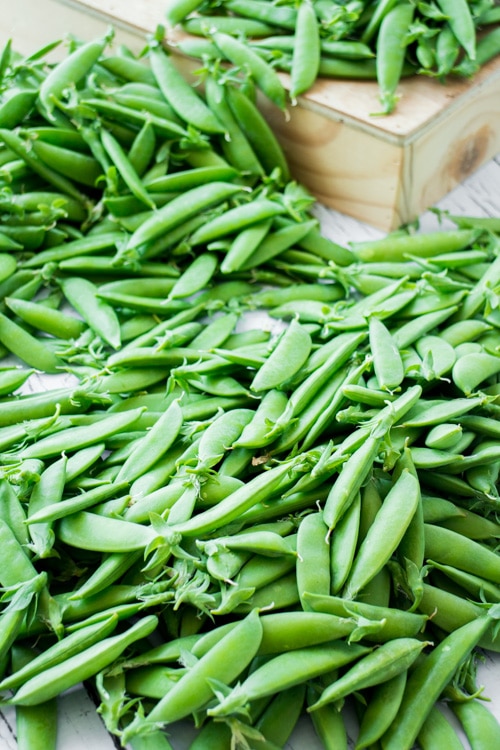 We always grow sugar snap peas twice a year, once in the Spring and once in the Fall. With close to a hundred plants, we end up with big harvests, often picking over 10 pounds of peas a week. With that many peas it's hard to keep up with eating them fresh so I wanted to show you how I freeze them to last for months. Often I don't have the extra time to blanch and dry the peas, so this is a easy no fuss way to freeze sugar snap peas without blanching. (PS. What else works great this way? Bok Choy!)
Steps to freeze sugar snap peas without blanching.
Step 1: Preferably don't clean them. If you grow your own then you probably have no reason to wash them. If you have to, make sure you dry them completely.
Step 2: Destring each pea pod. This is what takes the most time. Make sure to remove strings on both sides.
Step 3: Cut each pea into 2 pieces.
Step 4: Put peas in a freezer bag and label it.
Step 5: Try to seal the bag as best as you can. I use the straw method which is inserting a straw into the bag and zipping it up to straw, sucking all the air out, quickly removing the straw and closing bag completely.
Now let's start destringing these peas!
This is the longest part of the process, but once you get in a good destringing rhythm, you'll be done in no time.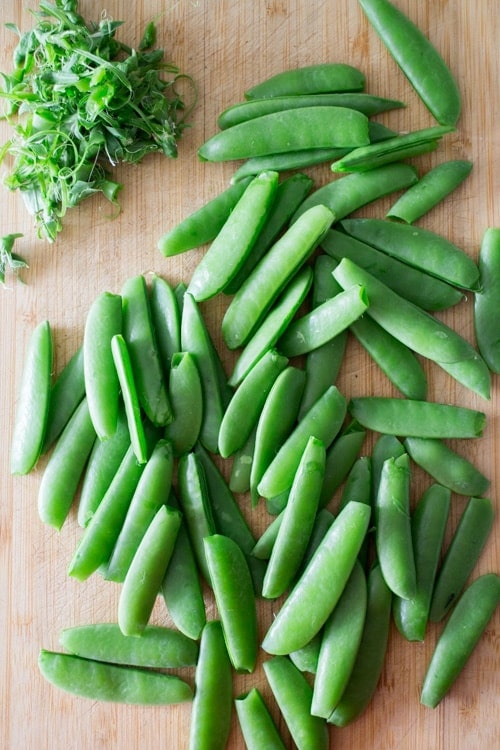 Now you'll have a whole bunch of peas.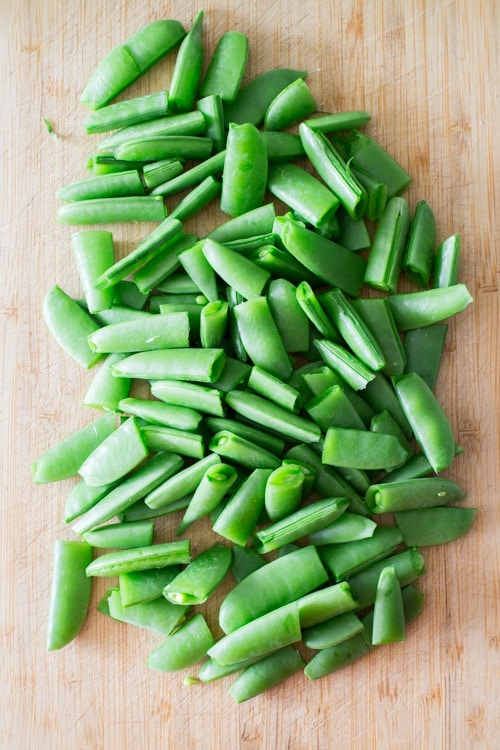 Cut each pea into 2 pieces.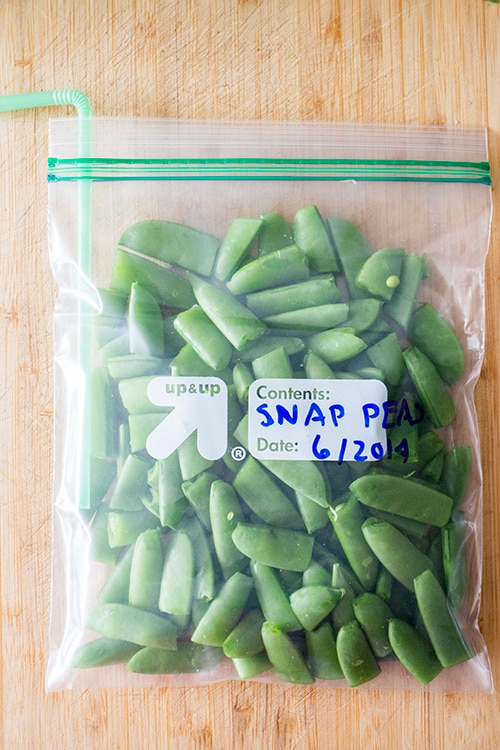 Put them in a bag and suck the heck out of that air.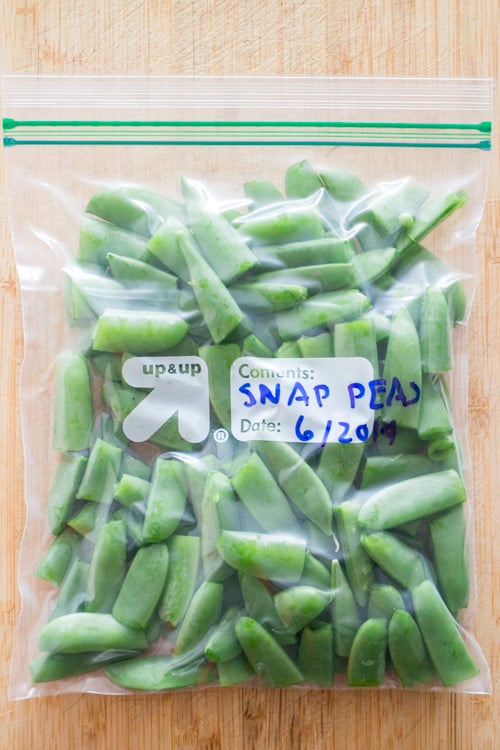 Close the bag and freeze them! They're ready for you in the freezer whenever you need some peas!

Enjoy and freeze away!
Use these in vegetable dishes just like you'd use other frozen vegetables. They still have that nice crunch even after freezing them!