HOW TO STORE CILANTRO to make it last for weeks! This easy trick shows how to keep cilantro fresh in water in your refrigerator to last for 3 weeks! It's the perfect way to store cilantro for a long time!
I'm back with another tip to help your vegetables last longer! Remember how I shared my tip on how to store lettuce to keep it fresh for a month? Or how about the best ways to store bananas? Well this trick will keep your cilantro fresh for weeks!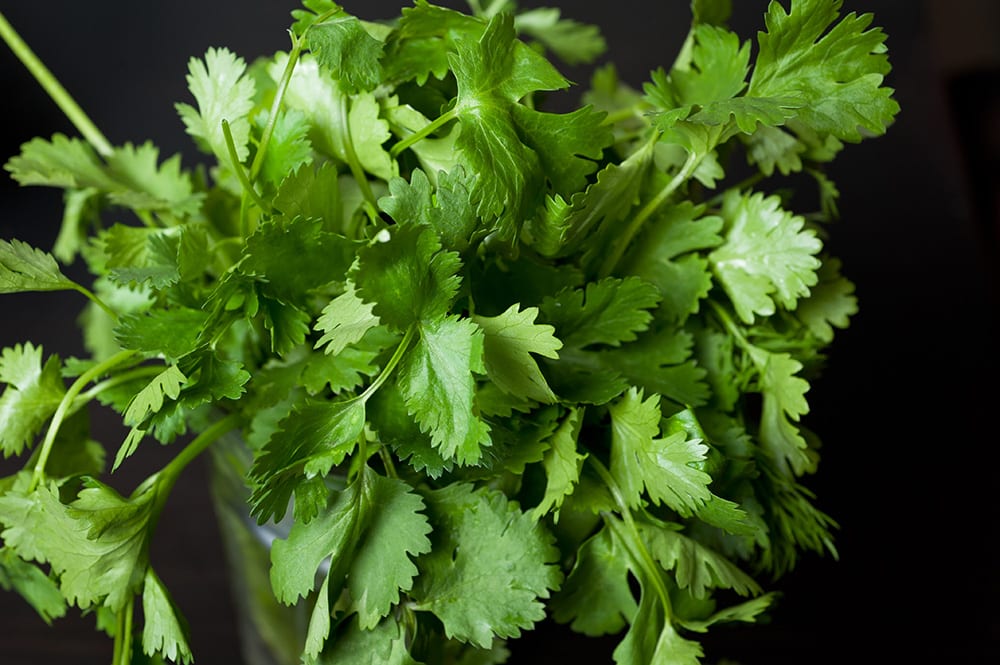 Storing Cilantro
Cilantro – are you one of those people that love it or hate it? I love it! But my issue with cilantro is that it never seems to last long enough to use it all. Often recipes only call for a small amount of cilantro, and it's hard to find things to do with a whole bunch of it! With this tip you'll no longer have to let your cilantro go to waste!
You guys know I don't like to waste anything we grow. I've showed you how to make tomato powder out of tomato skins, and how to make mint tea, but now I wanted to show you my trick on how to how to store cilantro to make it last longer!