How to make personalized vegetable garden signs to bring smiles to your garden. These funny garden signs are made with wood, metal stakes and colorful paint.
Ok, let me just tell you how much I love our new vegetable garden signs. They're happy. They're smiling. They're colorful. I just love them! Doesn't it make you just want to start growing veggies?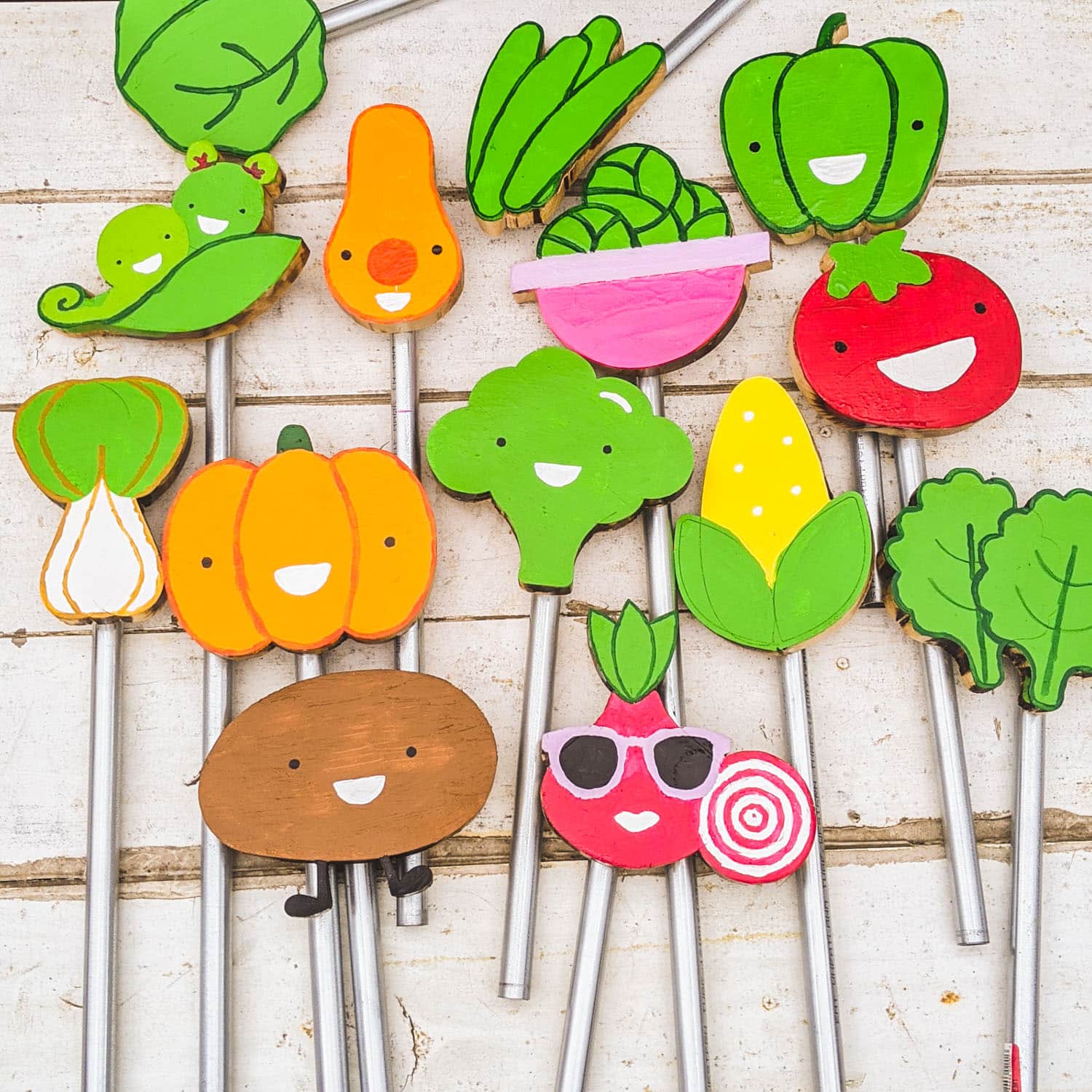 If you have visited my Vegetable Recipe Index page you might have seen these veggie icons smiling at you.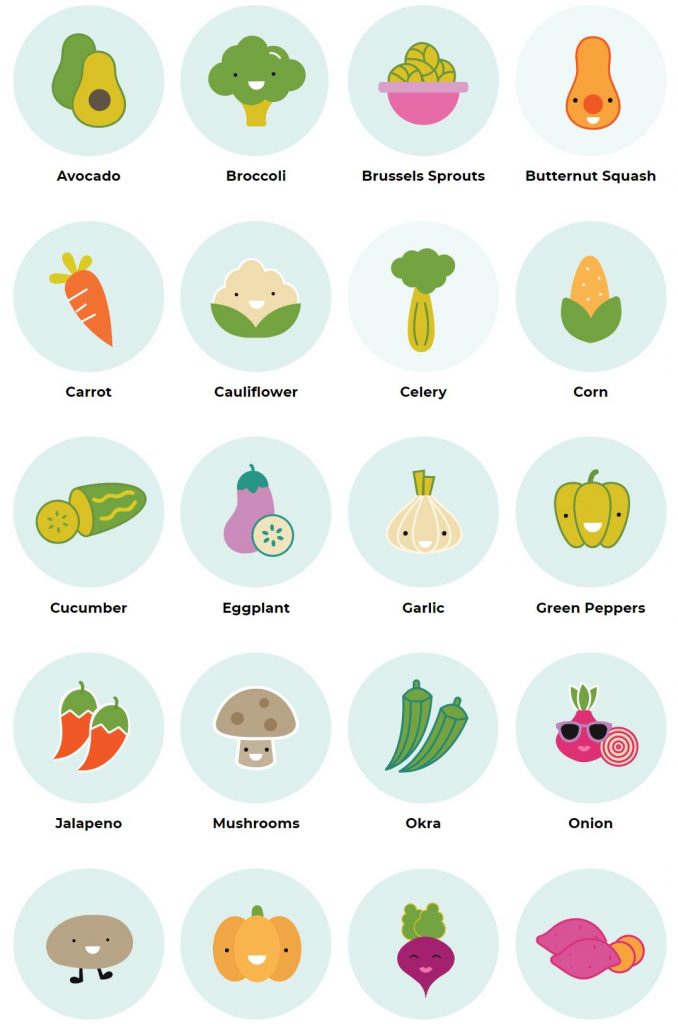 So when it came to make new garden signs, we decided to use my icons and bring them to life.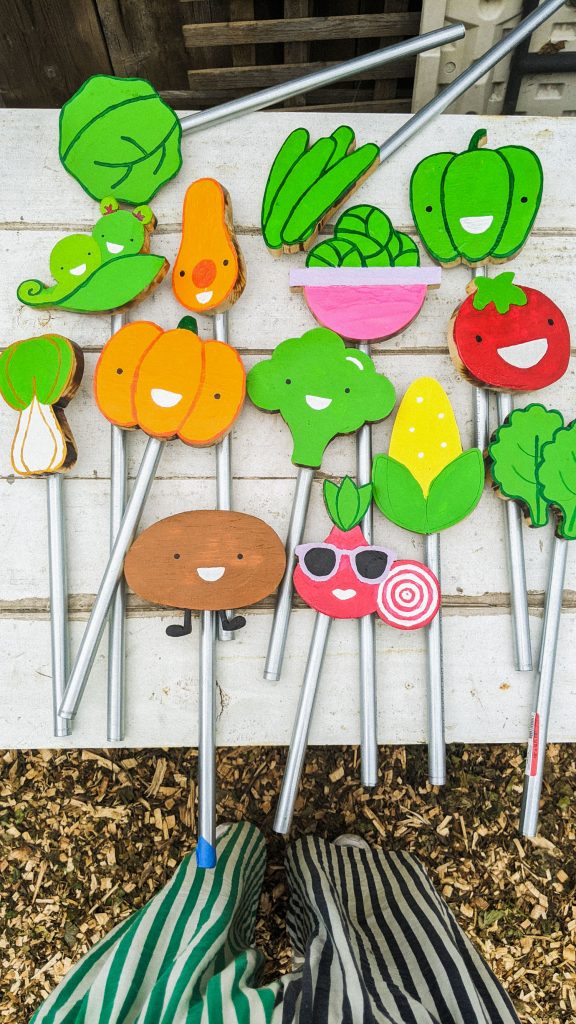 How To Make Personalized Garden Signs
The first thing we did was take the vector files for the illustrations into Illustrator and redesign them so that they would work with a laser cutter.
We laser cut 3/4 inch thick pine board to stencil a design onto the board. Three-quarter inch wood is too thick to laser cut through so after we laser cut the stencil onto the board we had to cut it out with a jigsaw and a coping saw and then sand it to refine the edges.
We created stakes out of half inch metal conduit and screwed them to the signs.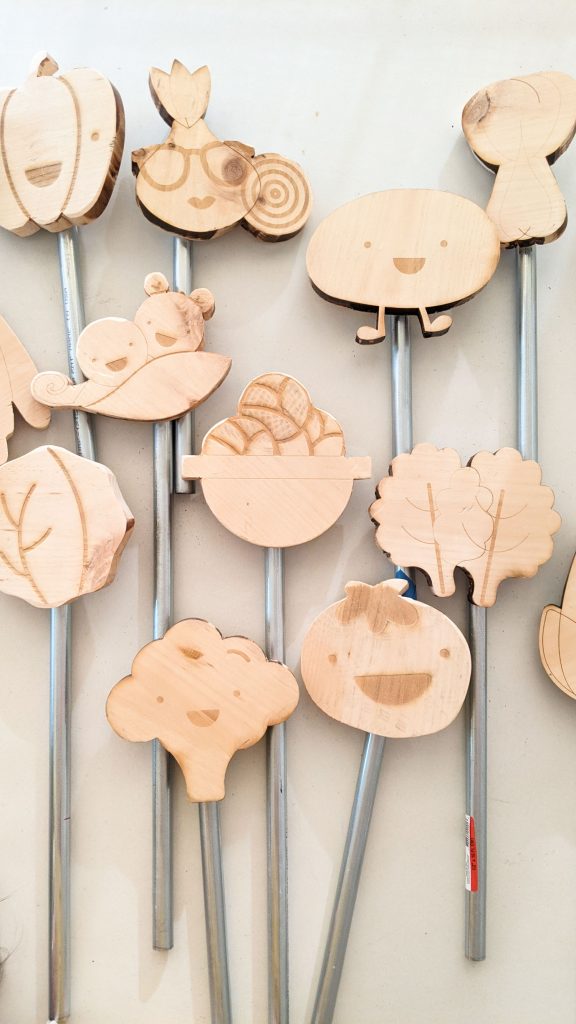 We painted them using acrylic paint and then spray-painted a weather resistant and UV resistant varnish on top. Don't you love that dirty little garden hand sneaking in too?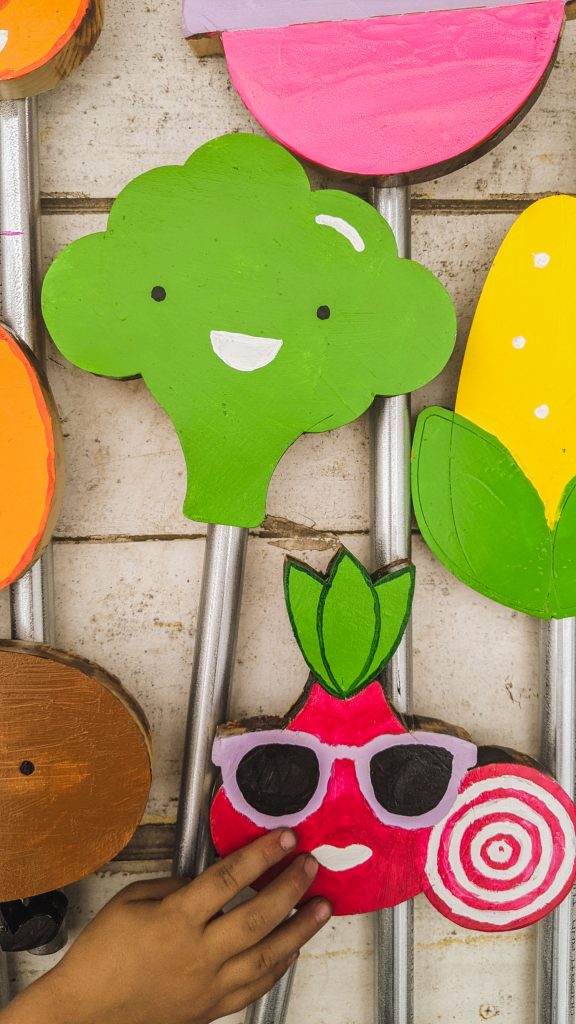 And now the fun part… time to add them to the garden!
This is the pumpkin bed. Don't tell the other veggies but the pumpkins are one of my favorites!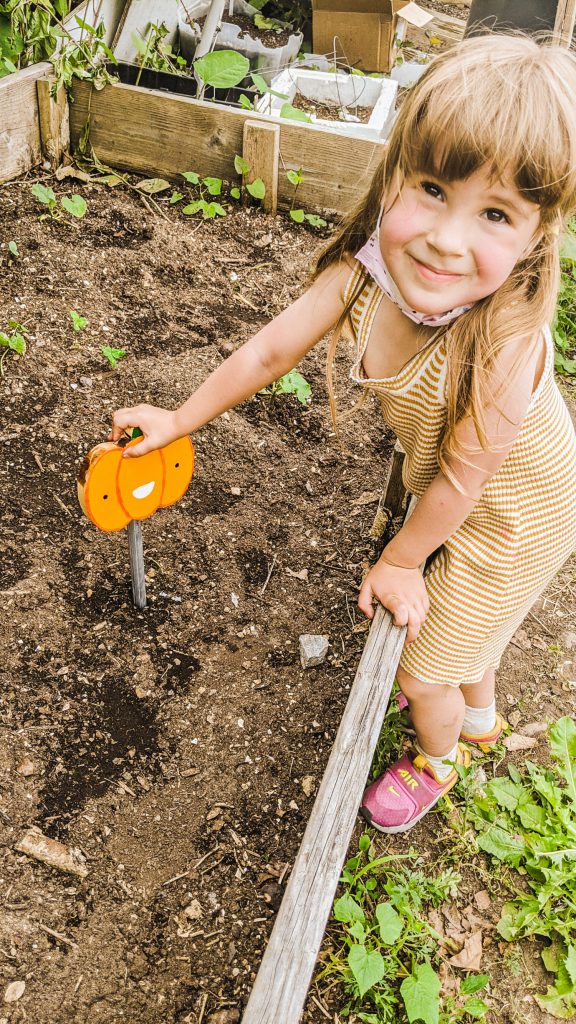 And the potatoes….!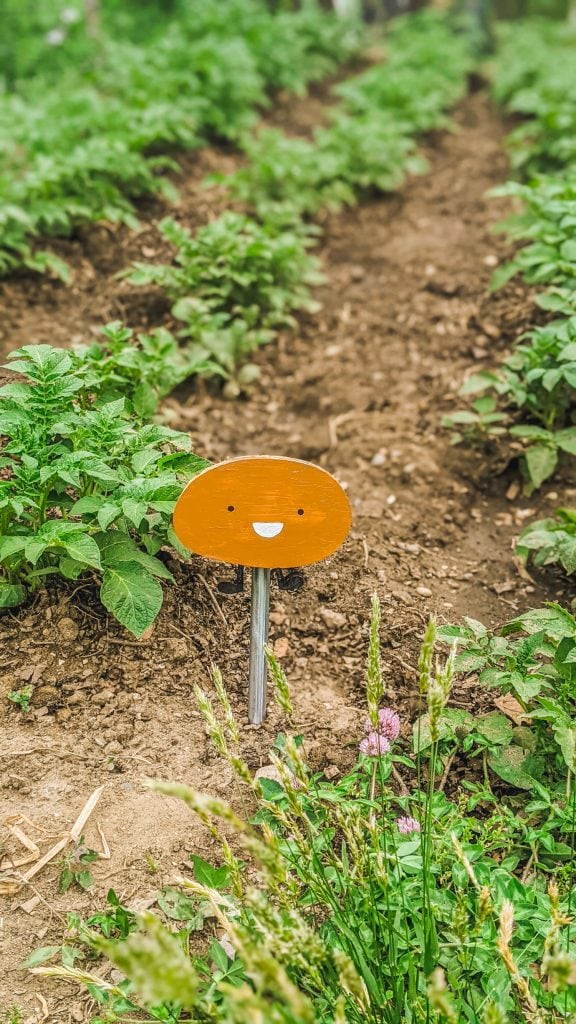 And the peas! When pushing the sign into the ground (with assistance from Dad), Enceladus said "Team work is dream work!". Haha, I love the things she says!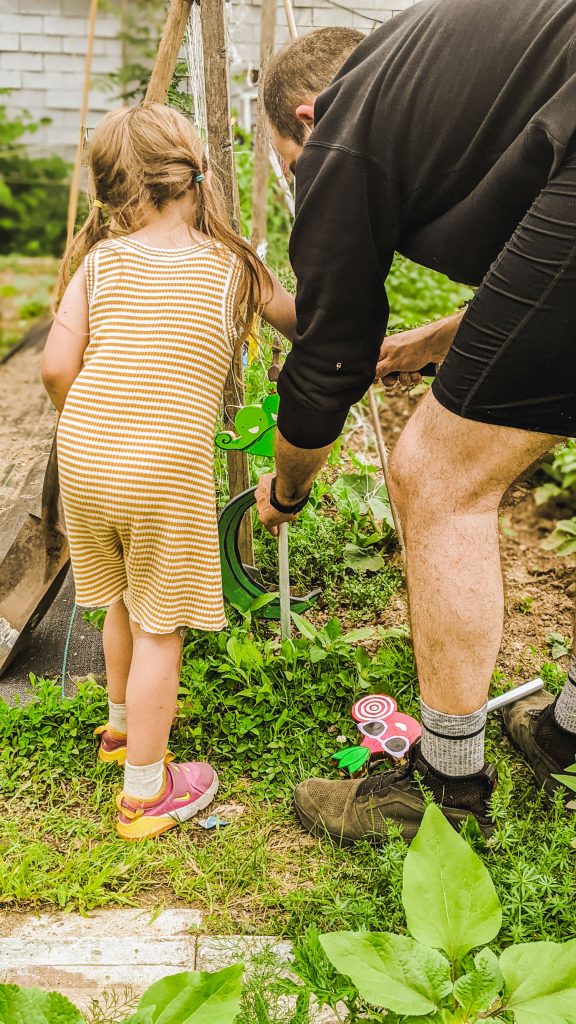 These just make me so happy!
Do I need a laser cutter to make garden signs?
Absolutely not, we just used one to make the process quicker. If you have a steady hand, you can just draw (or trace) your designs directly onto the wood and then cut it out. If you are really fancy and have access to a CNC machine you could forego manually sawing completely.
I hope you like our homemade garden signs! If there's interest in the design I can try to make it a downloadable file for others to have cute veggies in their garden too, let me know in the comments!
Other DIY Garden Posts You Might Like:
How To Make a Sub Irrigated Planter
How to Make Your Own DIY Seed Grow Light Stand
How to Start Seeds Indoors
How To Grow Broccoli From Seeds
How to Grow Tomatoes From Seed
Pin for later: