Where can I compost in Brooklyn?
Find out where you can compost in Brooklyn! Save your food scraps to drop off at a weekly compost site! This includes a list of the most popular compost collection markets and gardens.
With a blog named Brooklyn Farm Girl, you can bet I can compost. Look in my refrigerator at any time and you'll see a container filled with vegetable scraps ready for the compost!
What is composting?
What is composting? Composting is a natural process of recycling organic material (such as vegetable scraps) into a rich soil often used as a fertilizer. The vegetable scraps break down in this process (caused by heat) and turn into compost. When it's finally broken down the compost gets added to your garden soil resulting in more flavorful, healthier vegetables.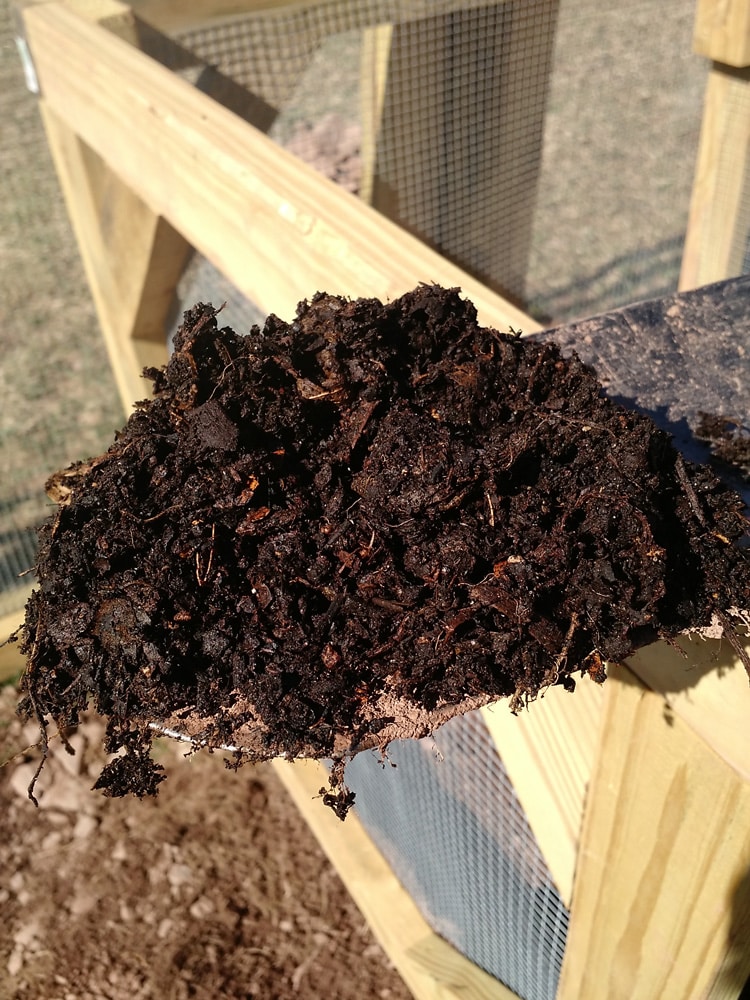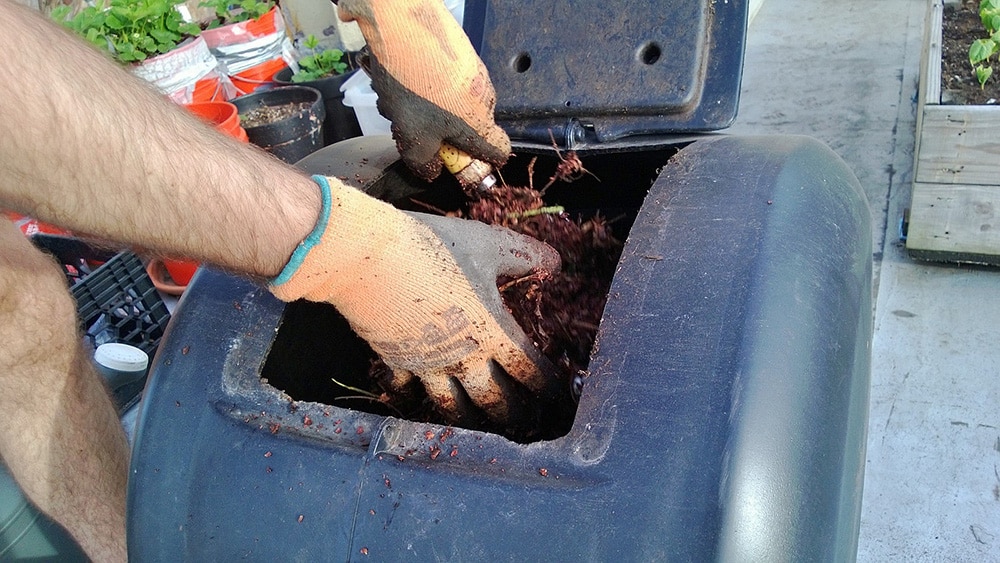 If you're looking for a "how to compost" post, this isn't it. Instead this is a post dedicated to help people living in Brooklyn compost with the help of community markets and gardens. If you do want to compost yourself, you should. It's easy to do, and doesn't take up much space (you could easily compost on your balcony or roof).

How to Compost in Brooklyn
This is easy. Save your vegetable scraps during the week, drop them off at a compost site on a open day. Seriously, it's that easy. Look at you being all environmentally awesome!
How should I store my scraps?
I recommend storing them in the refrigerator to eliminate odors and flies. We've been keeping our vegetable scraps in our refrigerator for years and it never smells, so don't worry about that. All you need to do is regularly empty it (weekly or biweekly is fine!). You can store them in a bag, container with lid, or a fancy container. It's up to you. They also sell 100% compostable bags to make it really easy.
What can you compost? What can't you compost?
ACCEPTED: fruit and vegetable scraps, non-greasy food scraps (rice, pasta, bread, cereal etc.), coffee grounds & filters, tea bags, egg and nut shells, pits, cut or dried flowers, houseplants and potting soil
NOT ACCEPTED: meat, chicken, fish, greasy food scraps, fat, oil, dairy, animal waste, litter or bedding, coal or charcoal, coconuts, diseased and/or insect-infested houseplants/soil or biodegradable/compostable plastics.
Composting is easy at a community market or garden! There will most likely be large black containers that are open with vegetable scraps already in them. Walk up to them, drop your vegetable scraps in! That's it! Bonus points on saying hello and thank you to the person volunteering their time to make this compost site happen!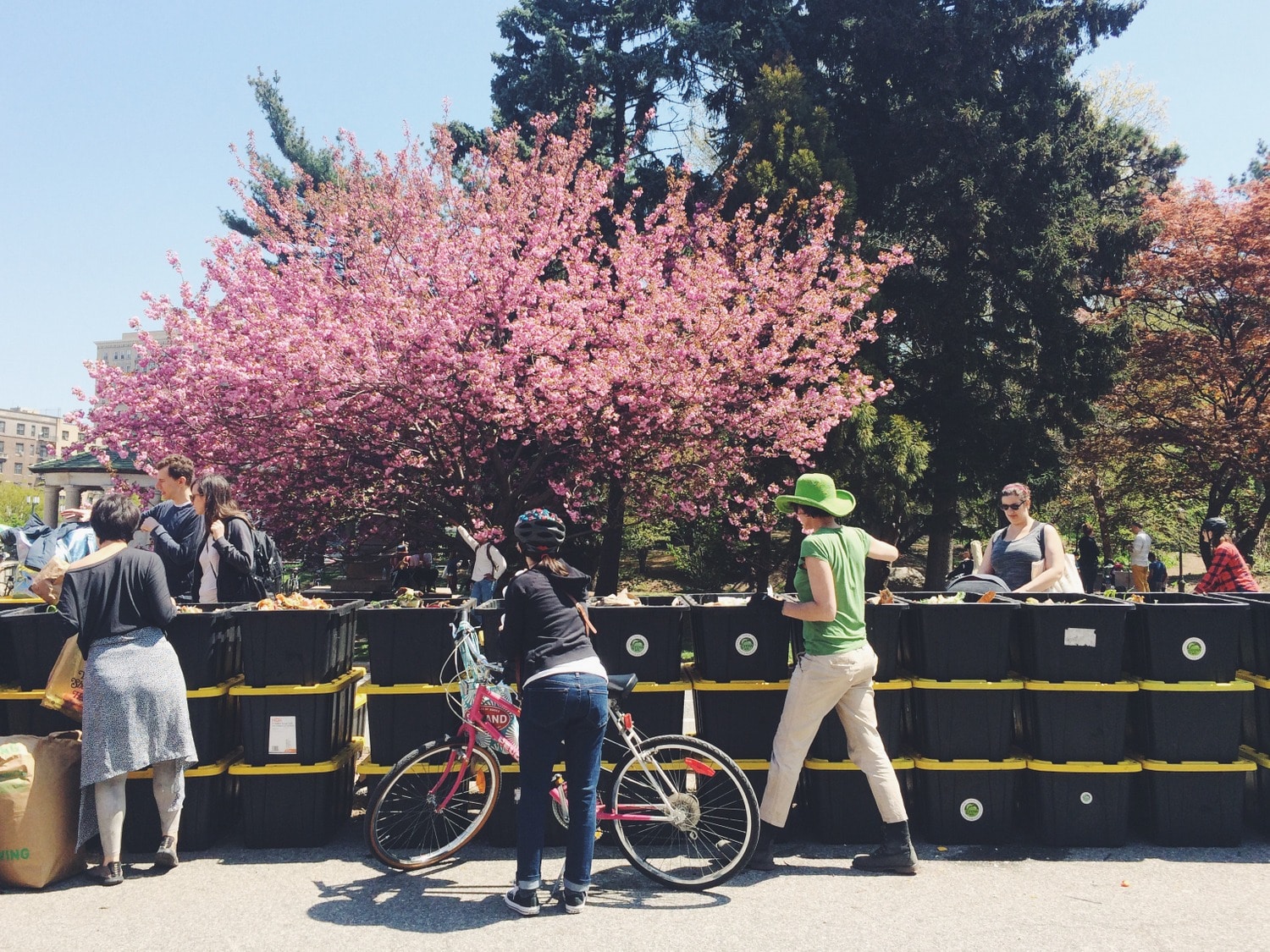 Ok, time to drop off your compost!
Brooklyn Compost Drop Off Sites
Here's the most popular markets to drop off your vegetable scraps:
Bay Ridge Greenmarket – 3rd Ave & 95th St
Brooklyn Borough Hall Greenmarket – Court & Montague
Carroll Gardens Greenmarket – Carroll St b/t Smith & Court
Cortelyou Greenmarket – b/t Argyle & Rugby Rds
Ft. Greene Greenmarke – Washington Park b/t Willoughby & DeKalb
Grand Army Plaza Greenmarket – NW corner of Prospect Park
McCarren Park Greenmarket – Union Ave and Driggs
Parkside Plaza Greenmarket – Parkside Ave & Ocean Ave
Sunset Park Greenmarket – 4th Ave b/t 59th & 60th Sts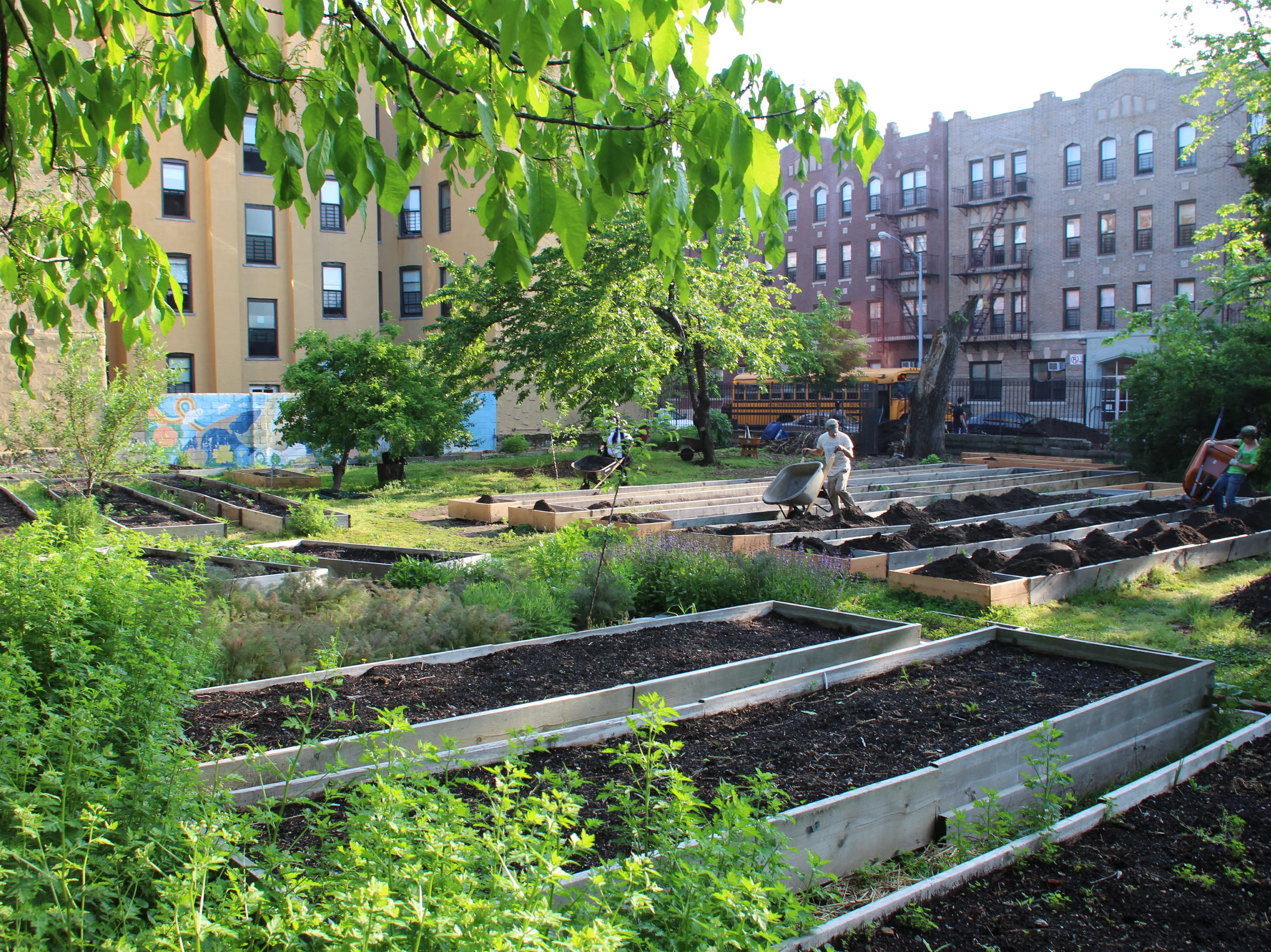 Your community garden! Seriously, your community garden would love your vegetable scraps if they have a compost pile! Here are community gardens that I know compost, but if yours isn't on the list just stop by next time it's open and ask! Seriously, they will love you! Vegetable scraps = compost = garden gold!
Myrtle Village Green – 638 Myrtle Avenue
Know Waste Lands – 1278 Myrtle Avenue
Q Gardens – 78, 50 East 18th St
Compost for Brooklyn – Newkirk Avenue and East 8th Street
Green Acres – 322 Franklin Avenue
Prospect Heights Community Farm – 252-256 Saint Marks Avenue
462 Halsey – 462 Halsey St
East 4th St – 179 E 4th street b/t Caton Ave and Fort Hamilton Parkway
Red Hook Community Farm – 560 Columbia Street
Prospect Farm in Windsor Terrace – 1194 Prospect Avenue (drop-off hours are Saturdays from 11-12, including Winter)
(Want your community garden added to the list? Email me!)
Hope this guide helps you compost in Brooklyn! If you have any questions leave them in the comments!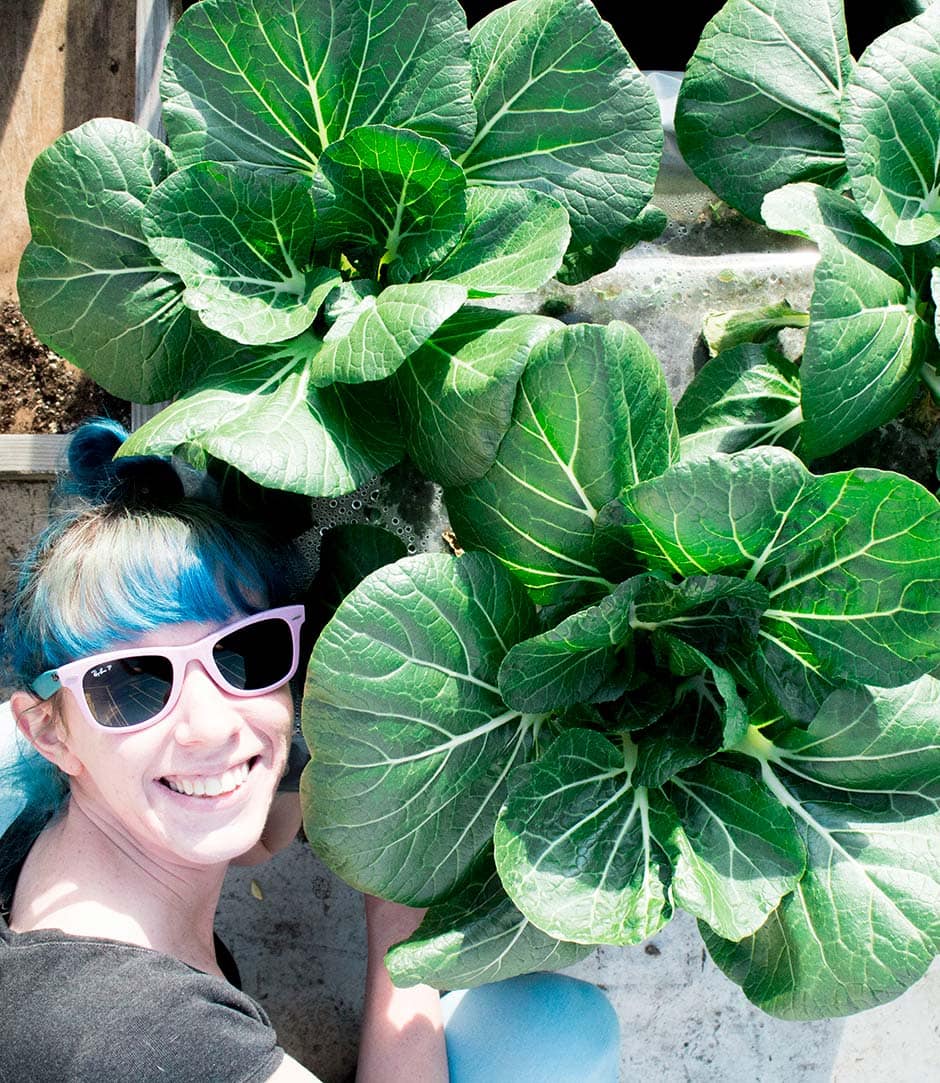 New to Brooklyn Farm Girl? Learn more about our garden here! Be sure to follow me on Facebook or Summer gardening adventures!