This Green Bean, Cabbage and Cheese casserole is just like Macaroni and Cheese but without the pasta! It's a savory, comforting, cheesy dish that uses fresh vegetables. Your family will love it!
With pounds of green beans and cabbage to be picked in the garden I have been trying to come up with new ways to eat our veggies. For dinner one night I was craving macaroni and cheese but wanted to use our vegetables so this unique macaroni and cheese but without the pasta casserole dish was created!
This recipe uses 1.5 cups of fresh green beans, one head of cabbage and cheddar cheese. It's a great side dish or main dish that is comforting, but doesn't make you feel too bad because look at all the vegetables you ate! 🙂 This would make a great new casserole dish for the holidays, as well as a everyday dinner when you have lots of green beans and cabbage. We are big fans of this dish in our house and I hope you will become one too!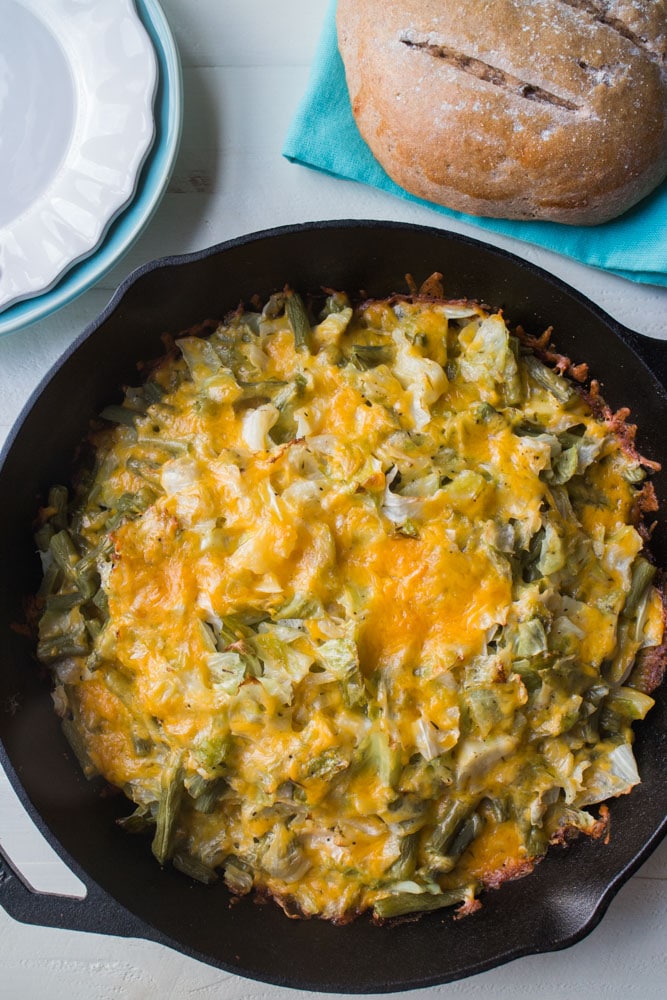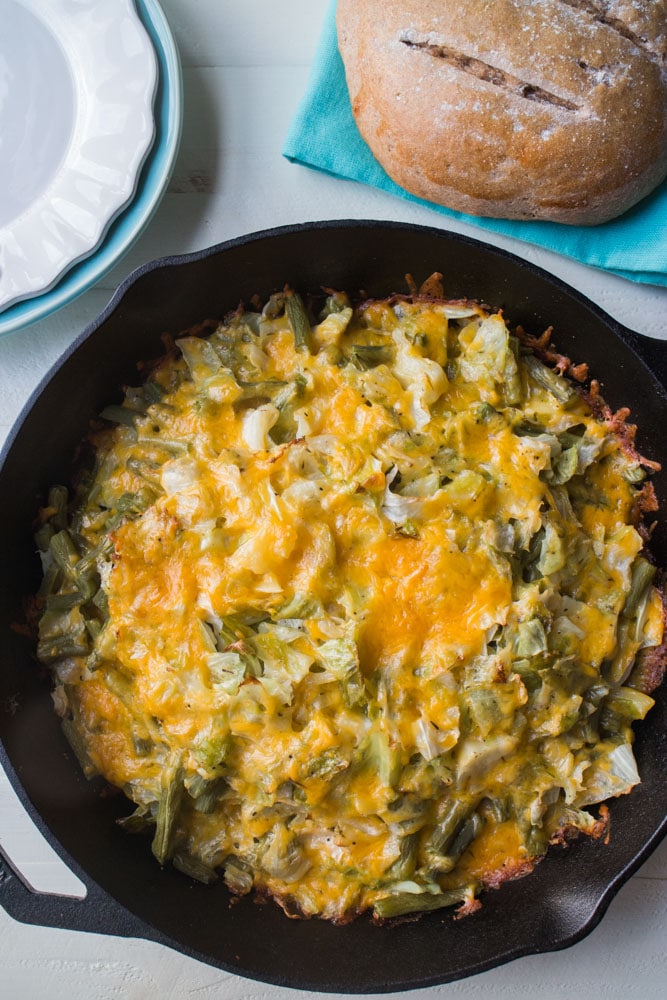 1.5 cups of green beans fresh and cooked.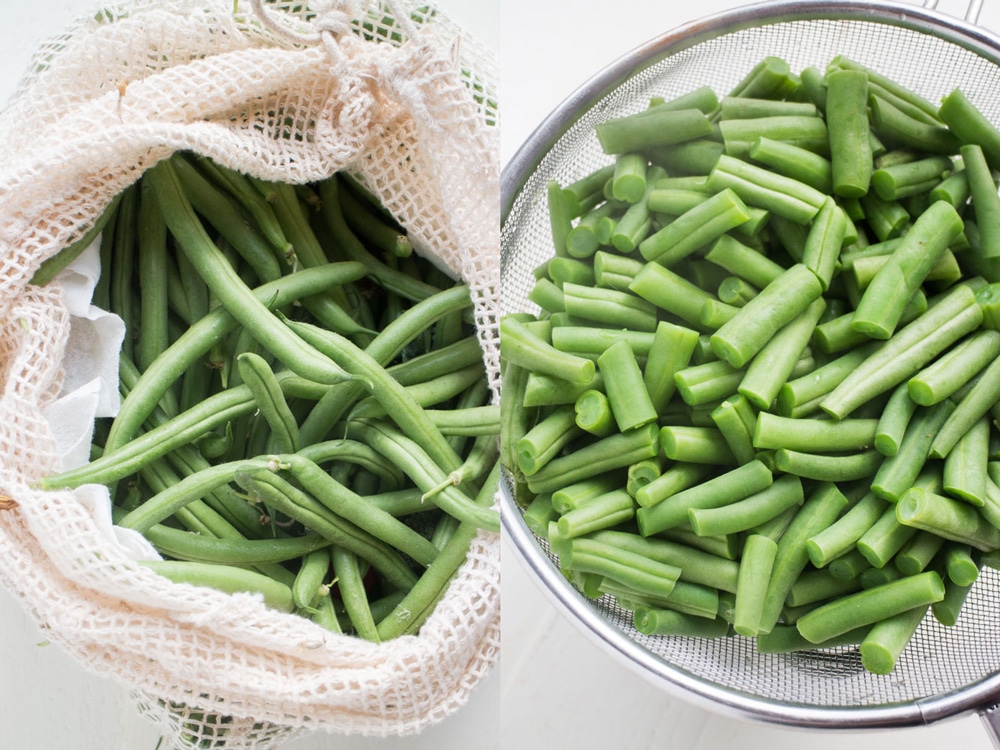 One small head of cabbage fresh and cooked in a buttery sauce.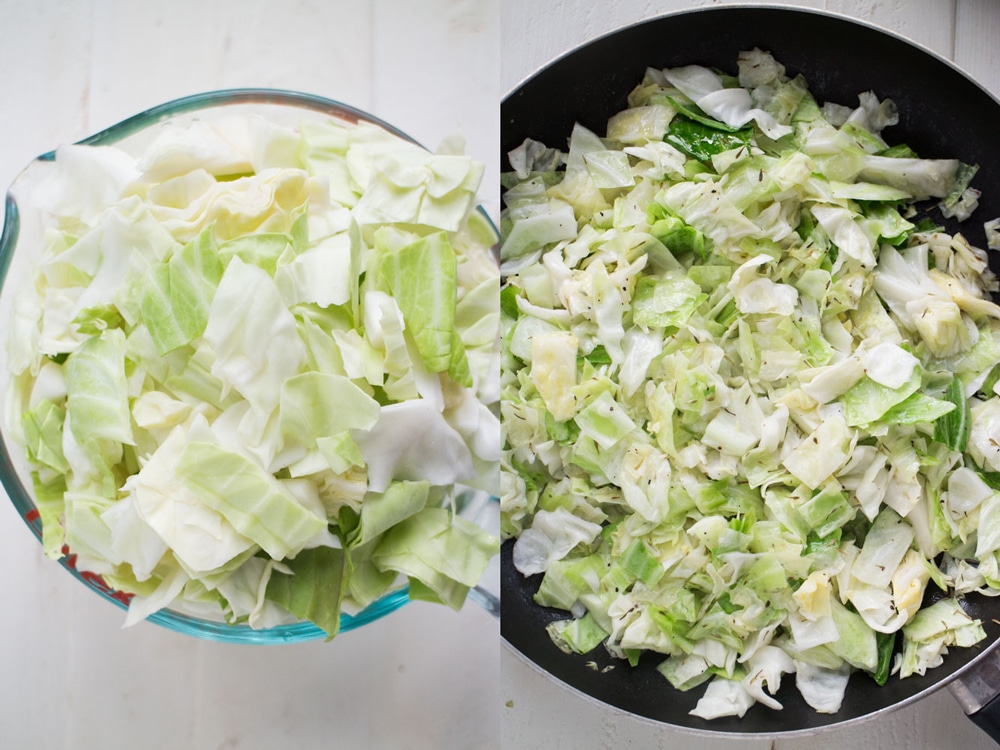 The dish is really easy to put together. First you put in the green beans, second the cabbage, third the cheese. Then repeat.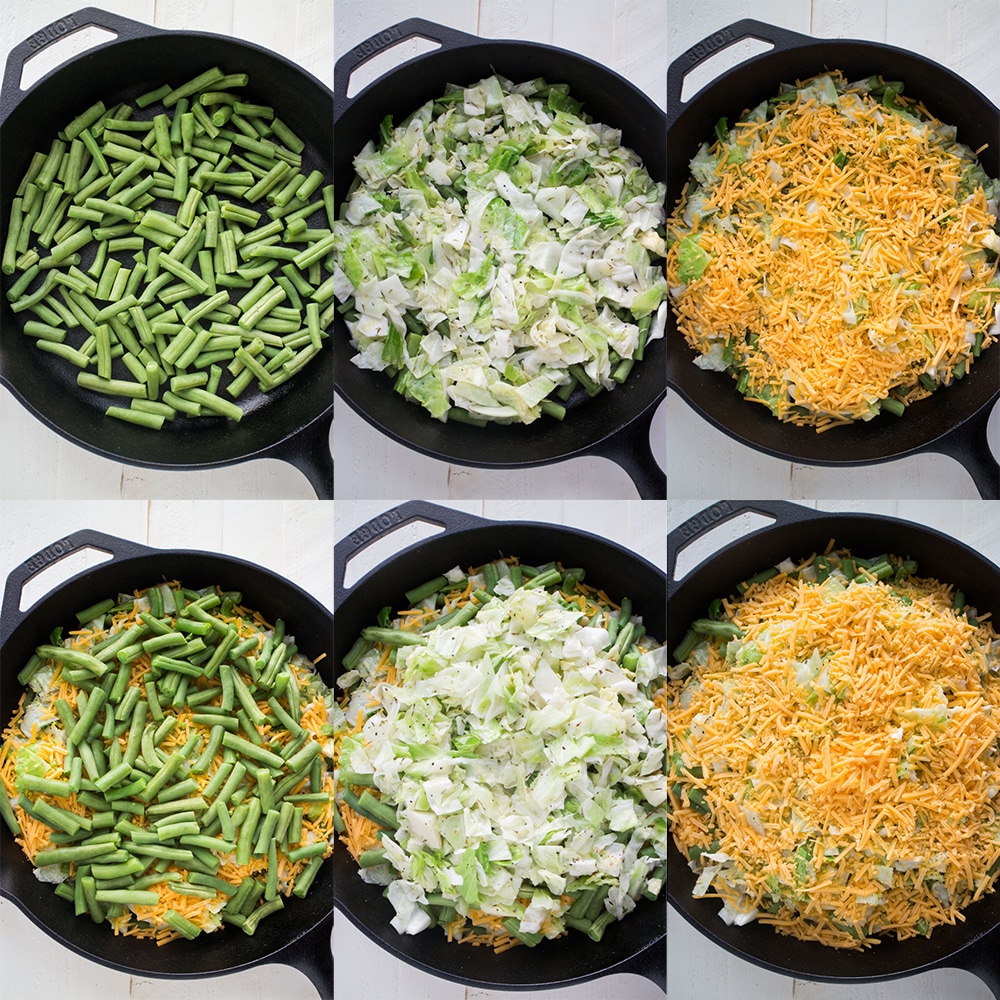 Out of the oven 40 minutes later comes this cheesy comforting meal!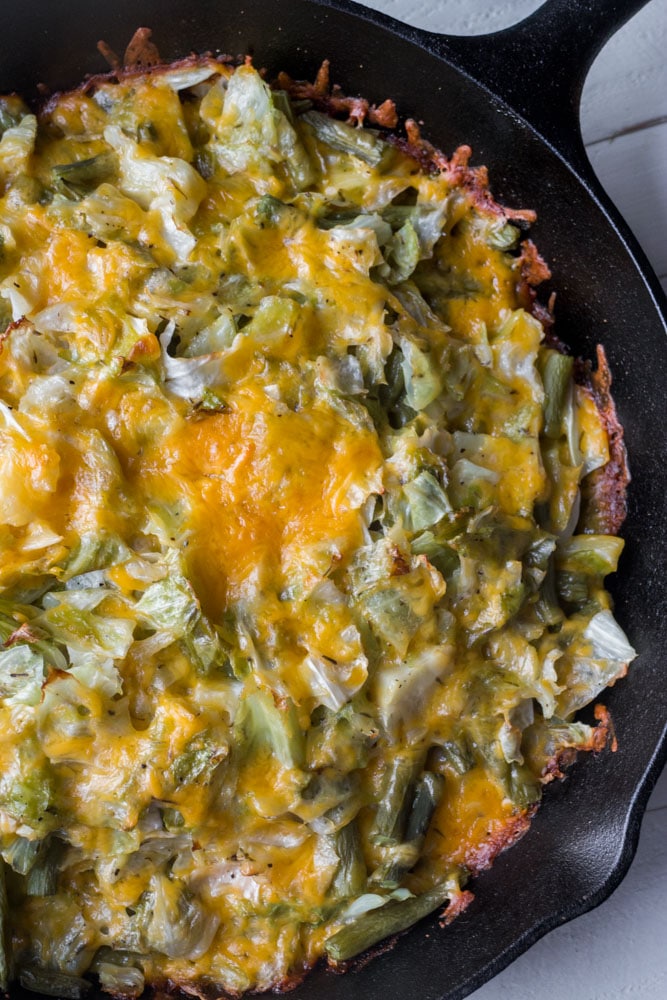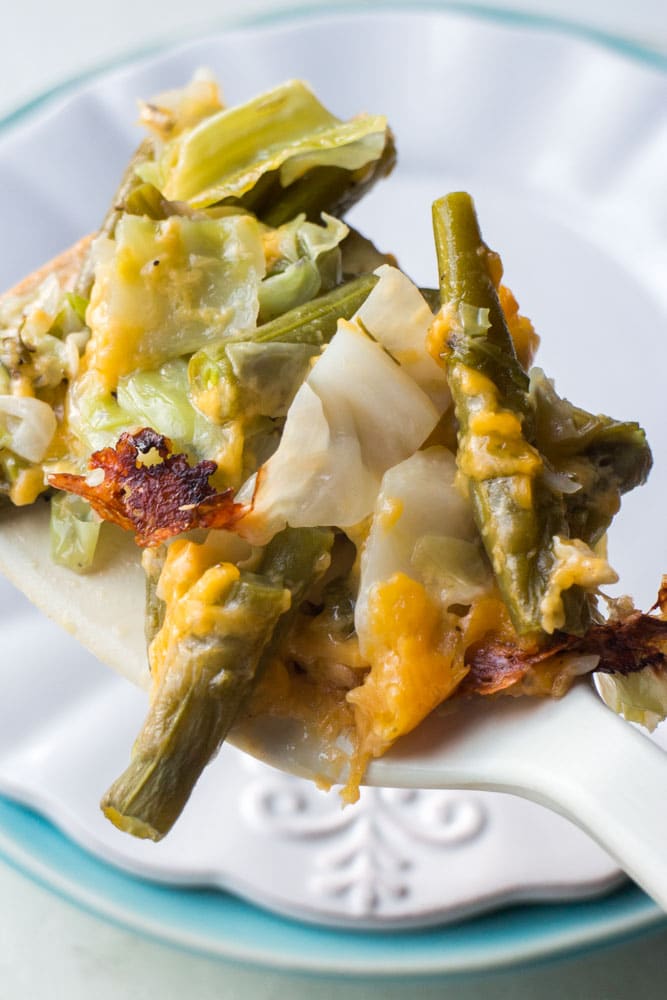 Hope you enjoy!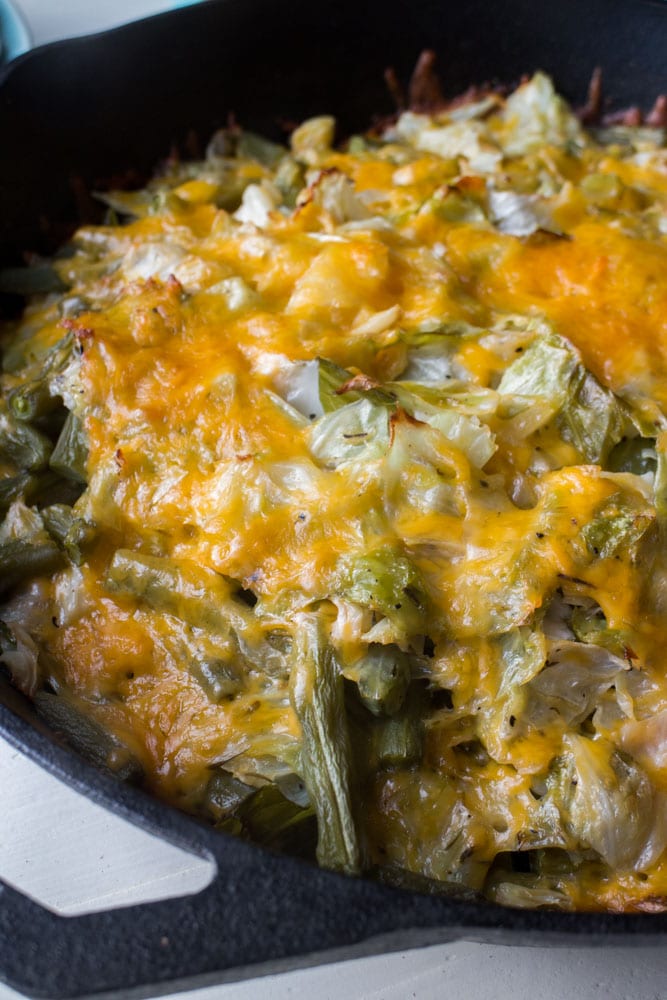 Green Bean, Cabbage and Cheese (Just Like Macaroni and Cheese But Without the Pasta!)
2016-08-10 22:25:35
Ingredients
5 cups fresh green beans - cut into thirds
1 small head of cabbage - chopped up
3 tablespoons butter
1 teaspoon thyme
salt + pepper
8 ounces shredded cheddar cheese
Instructions
Preheat oven to 400 degrees.
Bring a medium sized pot to a boil. Add fresh green beans and cook for 3 minutes. Drain.
Melt butter in a large pan over medium heat. Add cabbage, thyme and salt + pepper to taste. Cook for approximately 10 minutes, allowing cabbage to wilt, while stirring it semi often.
In casserole baking dish, add half of your green beans. Add half of your buttery cabbage on top. Sprinkle 1 cup of cheese on top. Repeat again.
Cover with aluminum foil and cook for 30 minutes.
Remove aluminum foil and cook for 10 more minutes.
Brooklyn Farm Girl https://brooklynfarmgirl.com/