Blueberry Bread Stuffing! Traditional homemade vegetarian bread stuffing with sweet blueberries added in! This comes from a Grandma's vintage cookbook, so you know it's going to be the best! It's easy to make and you can even make it ahead of time to freeze!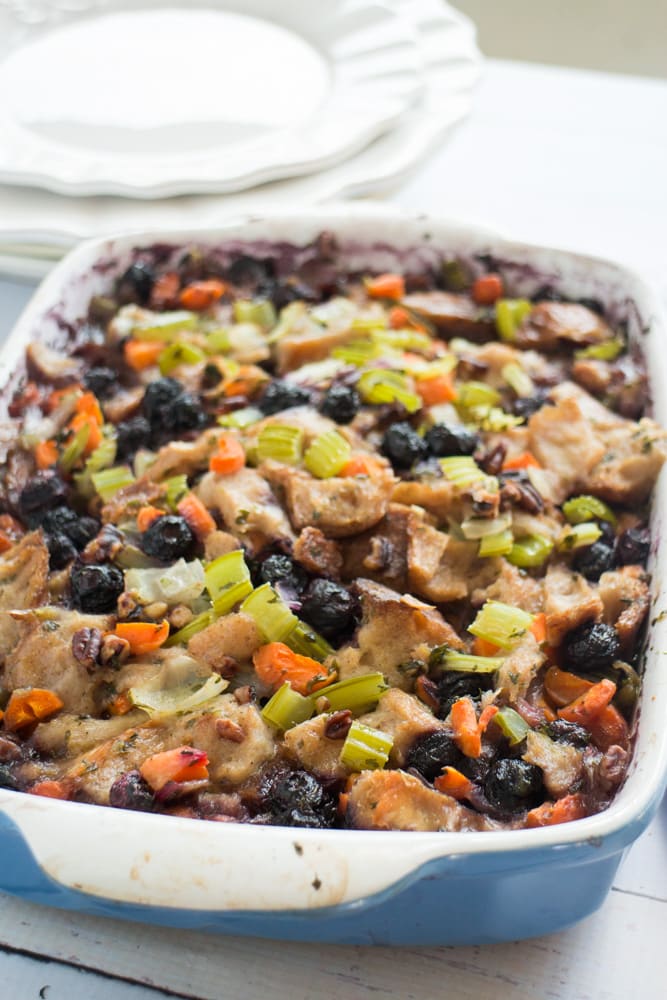 I'm back with another stuffing recipe! So many of you have loved my Amish Potato Stuffing recipe, so I decided to share with you another favorite, Blueberry Bread Stuffing! It obviously does not need to be Thanksgiving to make this stuffing, but it is the perfect Thanksgiving side dish!
This is the perfect side stuffing to accompany a main meat, like chicken or turkey. It's also the perfect vegetarian side dish because it doesn't involve any meat products or broths (it's made with vegetable broth).