25 Cheap Meals for Large Families! All meals feed 6 or more people for less than $10. Recipes include Instant Pot, Crockpot, Soup, Meat and Pasta meals. Bookmark this page for family meals!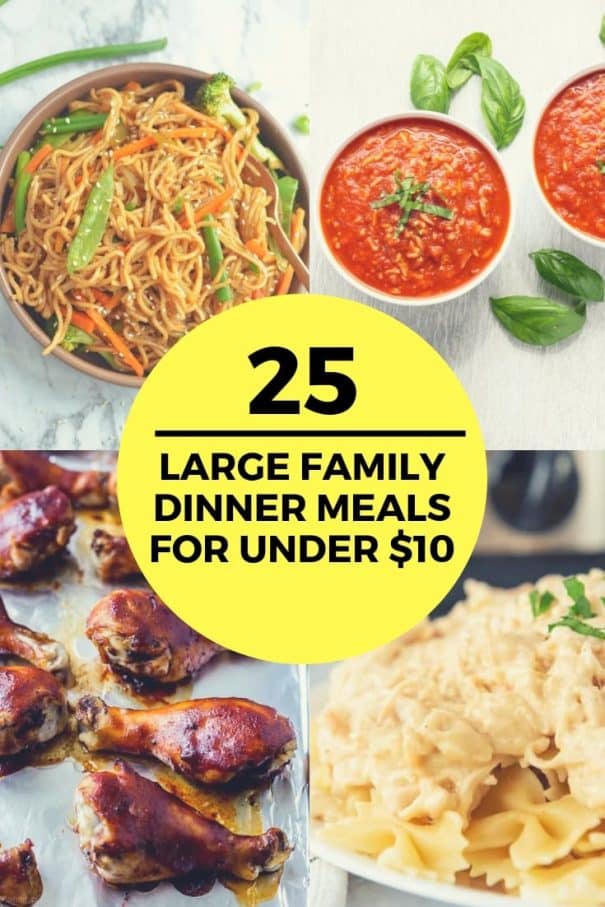 Cheap Meals for Large Families
Feeding your large family doesn't need to be expensive, in fact you can feed your family of 6+ for less than $10 a night. All the recipes below do that, and many of them are actually 8-12 servings!
That means that not only does $10 run enough for dinner, but you also get a few leftover meals for lunch in there too! That means double savings!
Feeding a Family on a Budget Tips
Here's the best foods to buy to feed a family on a budget. These items are usually bought in bulk for multiple dinner servings.
Pasta, especially look for 5 boxes for $5 savings that stores often do
Rice, skip the 32 ounce bags and look for 5 or 10 pound bags
Dried beans, skip the canned beans and stock up on dried beans
Meat, always buy family packs which are less per pound. If you have a large freezer you can stock up on good sales!
My family invested in a food vacuum sealer and it's really helped with keeping costs down. With this machine, we can freeze so many different types of foods without worrying that they might get freezer burn. I use this machine for everything including meat, vegetables, bread and even pantry items like nuts.
We grow a lot of vegetables in our garden, many of which we freeze for later usage. This helps us save money so we can avoid buying expensive vegetables in the Winter when they're out of season.
Need more budget tips? Check out Cheap Dinner Recipes for $5 for more budget saving ideas!
Cheap Dinner Ideas
Here's 25 meals for your family, all under $10. I separated them into category for easy viewing.
Instant Pot Meals
Instant Pot Tacos
Use chicken, cherry tomatoes, green peppers and onion to make delicious shredded chicken tacos in the Instant Pot! So easy, so good! (Servings: 6)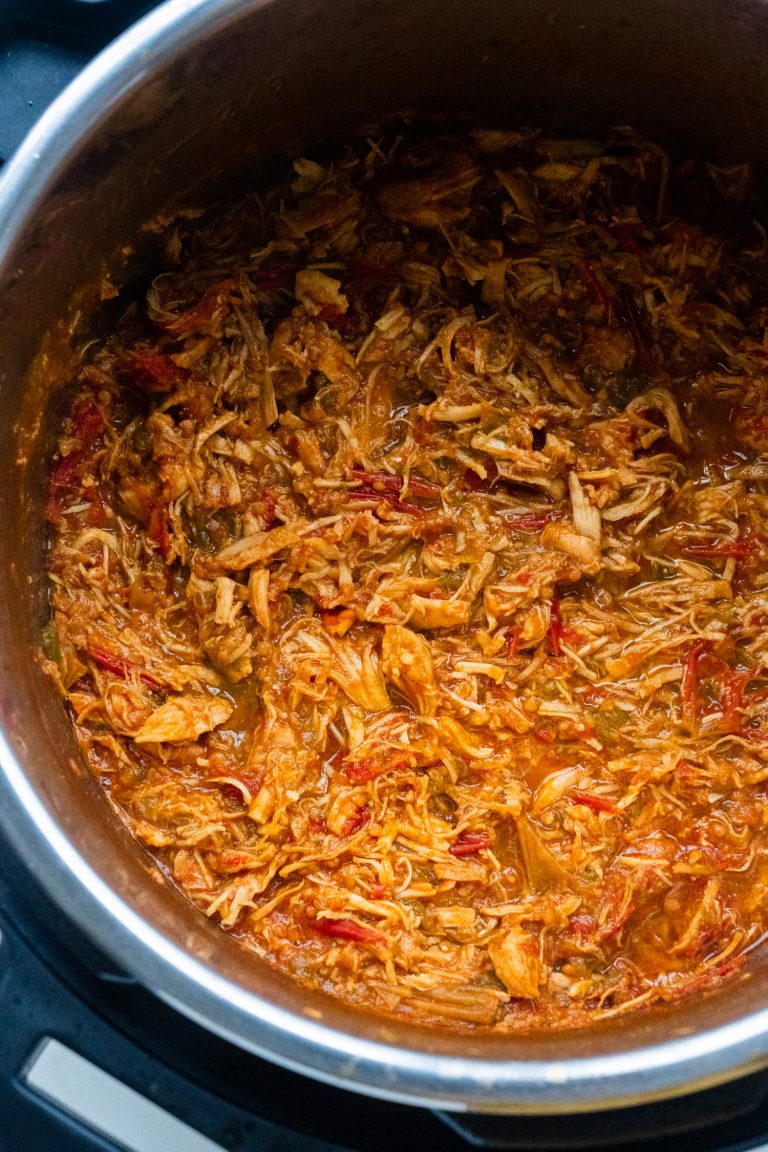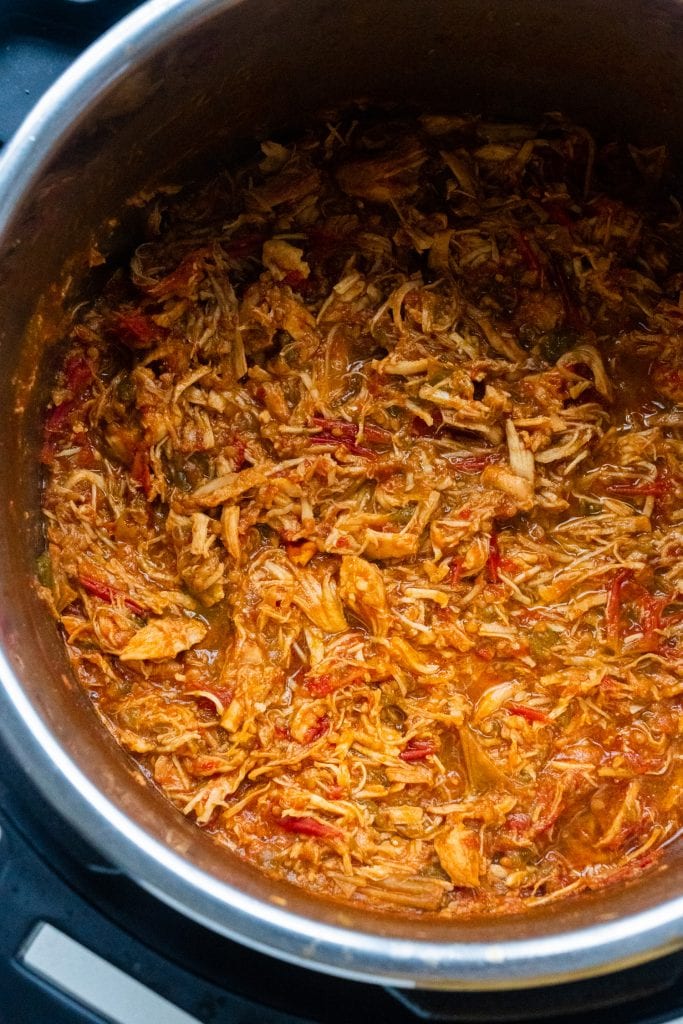 Instant Pot Vegetable Lo Mein (Servings: 8)
"Better than takeout Instant Pot Vegetable Chow Mein. Easy to make in the Instant Pot!"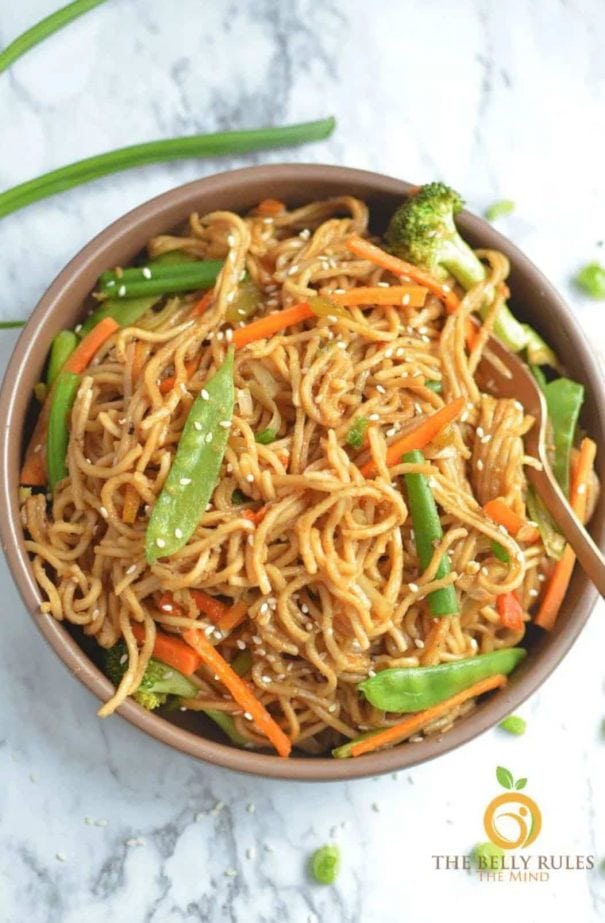 Instant Pot White Chicken Chili (Servings: 6)
"This White Chicken Chili is easy and full of flavor. With only real-food, gluten-free ingredients, it's a healthy comforting meal that can be made either in the Instant Pot or Slow Cooker."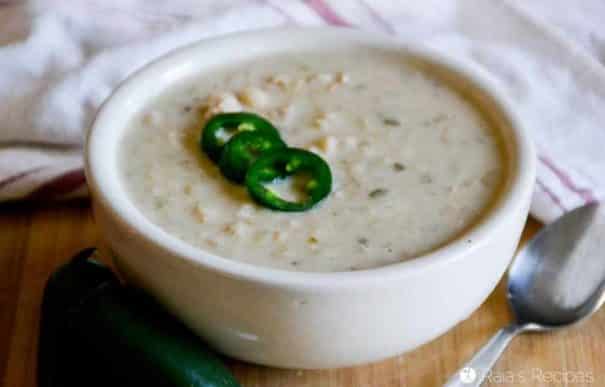 Instant Pot Tomato Soup (Servings: 8)
"Creamy Instant Pot Tomato Soup is thick, hearty and so comforting. This delicious pressure cooker tomato soup is a healthy dump and start recipe that is made absolutely no oil at all. "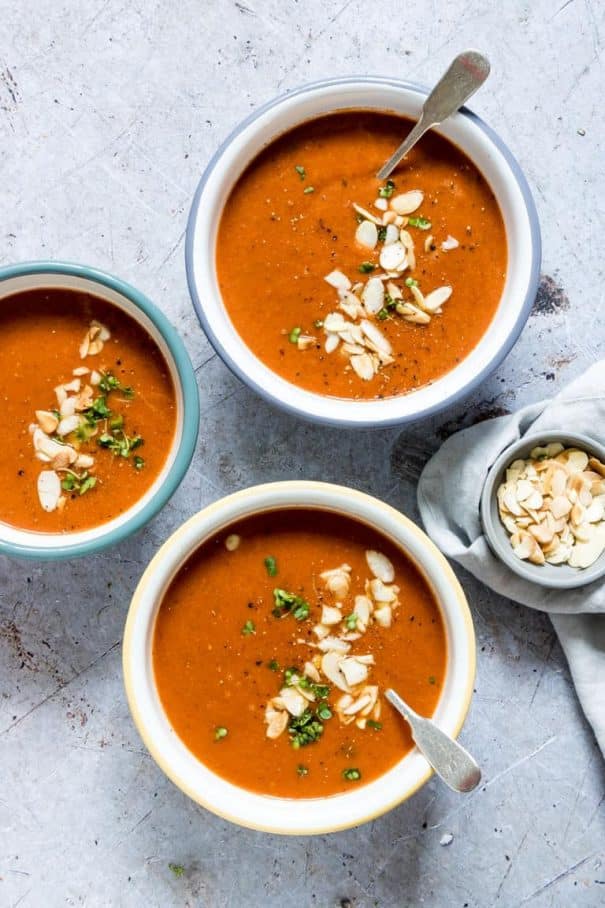 Budget Crockpot Meals
Slow Cooker Kielbasa and Cabbage (Servings: 6)
"EASY SLOW COOKER Kielbasa and Cabbage recipe! Throw Beef Kielbasa, Cabbage, Onions and Potatoes in a crockpot and dinner will be ready in 6 hours!"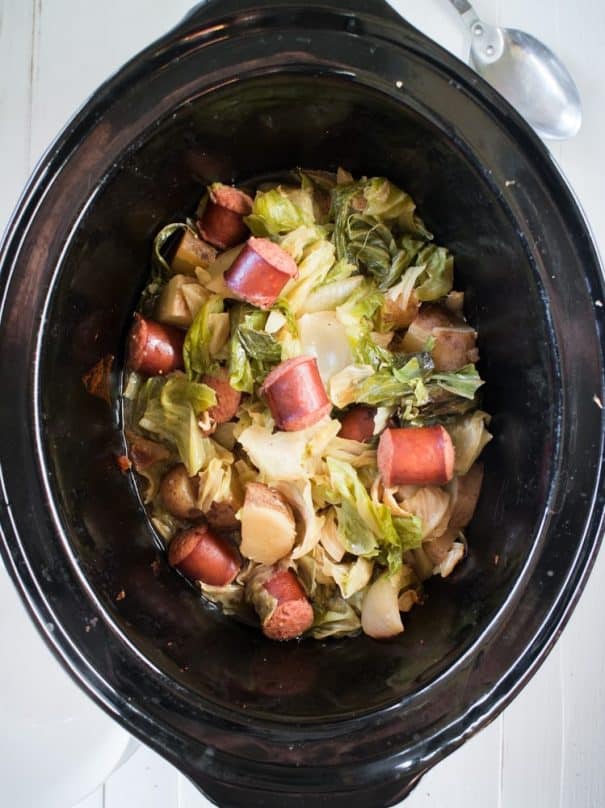 Green Bean and Broccoli Casserole (Servings: 6)
"This comforting Green Bean Broccoli Casserole (With Frozen Vegetables) comes together quickly with the help of frozen vegetables, canned mushroom soup, cheddar cheese, and crunchy Ritz crackers. "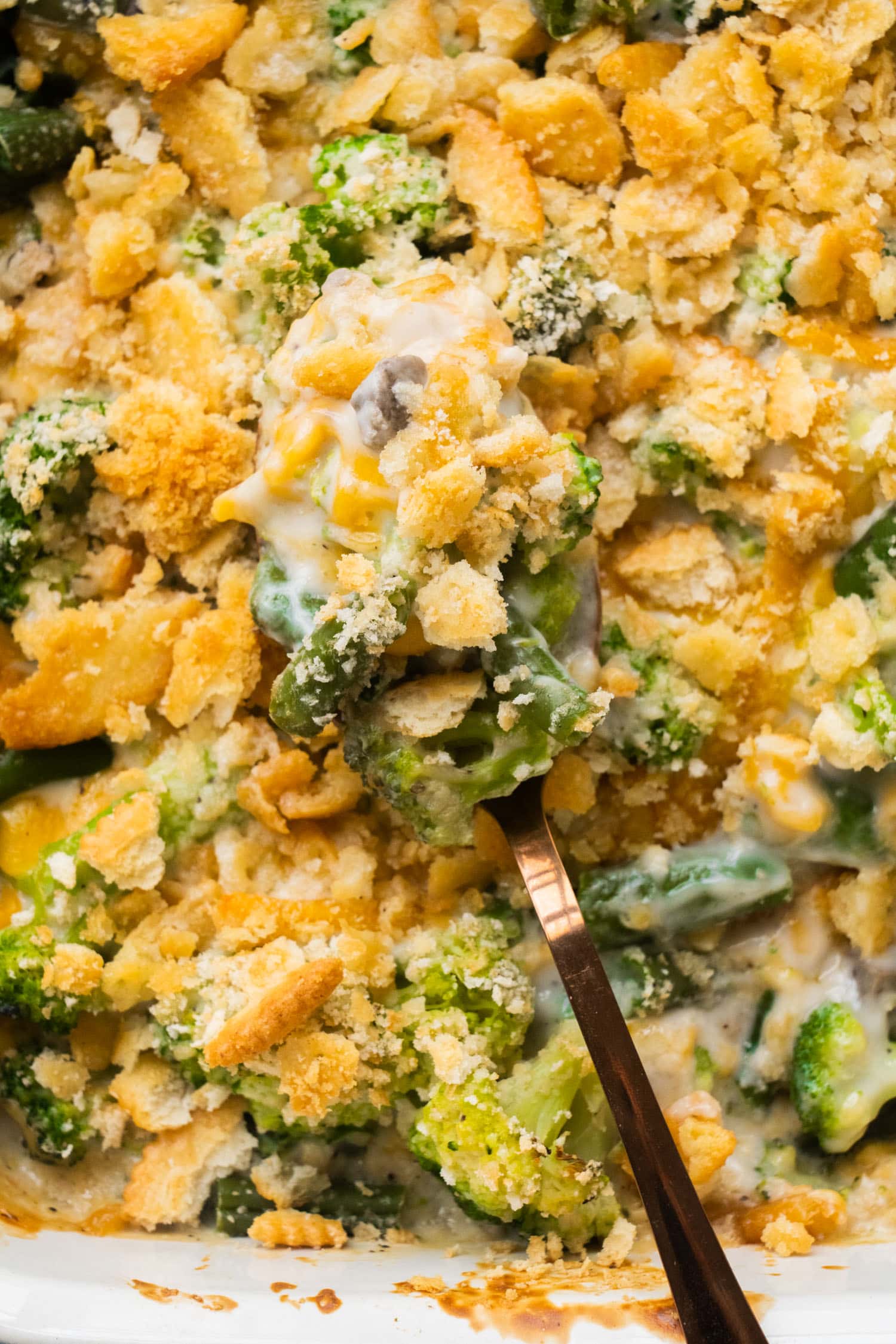 Creamy Crockpot Italian Chicken (Servings: 6)
"Creamy Italian Chicken – Made In The Crockpot With Just 4 Simple Ingredients. A Family Favorite Meal That's Perfect For Busy Weeknights."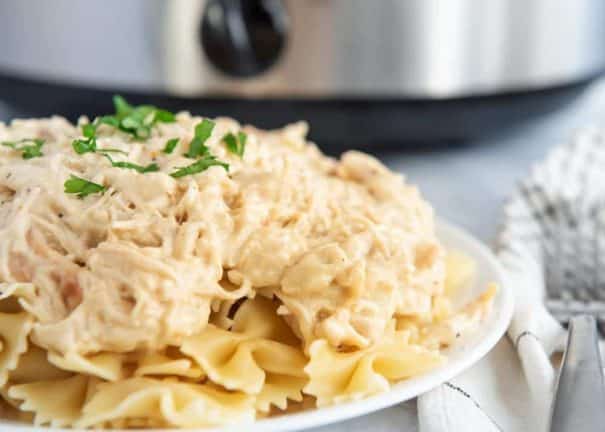 Healthy Crockpot Chili (Servings: 12)
"This healthy Crockpot chili is such an easy vegan dinner recipe for a busy night. It's a cozy combination of beans and vegetables in a flavorful sauce."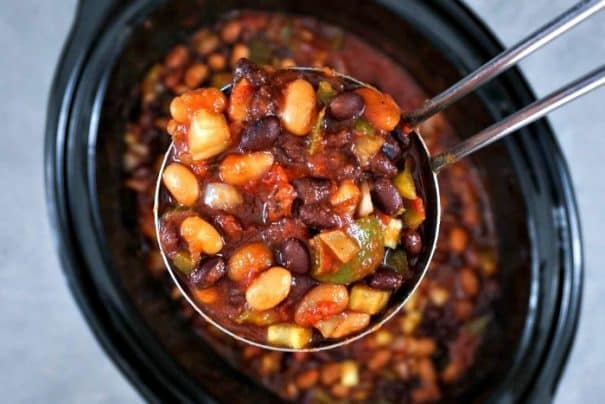 Crockpot Layered Bean Burritos (Servings: 8)
Layered bean burritos made in the crockpot including spices, onion, beans, tomato sauce, chilies, and cheese!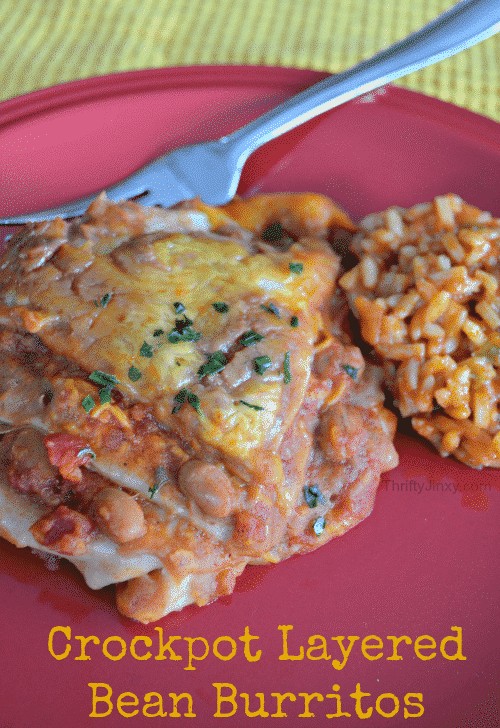 Budget Pasta Meals
Italian Pasta Salad (Servings: 6)
"EASY Italian Pasta Salad recipe! This vegetarian recipe uses Italian dressing, tri color pasta, fresh cherry tomatoes, celery and arugula! It's the perfect garden Summer salad!"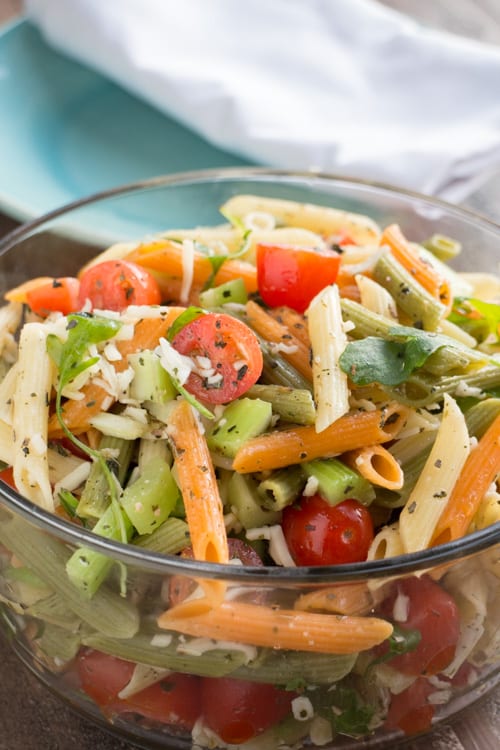 MiMi's Baked Ziti (Servings: 12)
"Warm and hearty baked ziti is sure to fill up your heart and your stomach. A family friendly dinner that is sure to leave them all happy and satisfied!"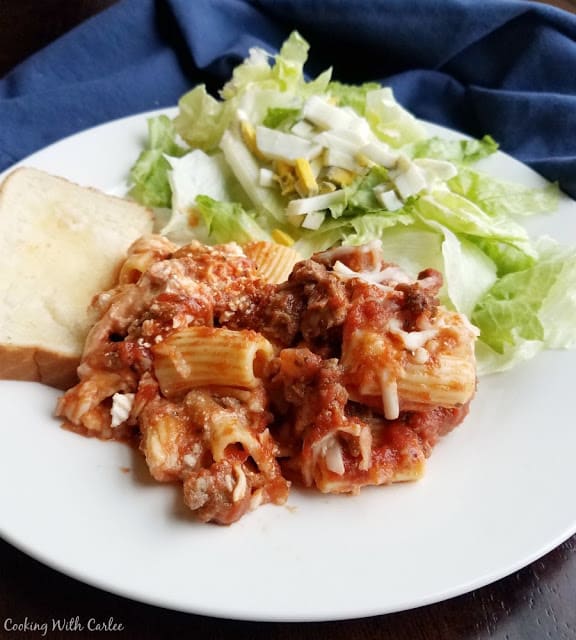 Chicken Parmesan Casserole (Servings: 8)
"Chicken Parmesan casserole that calls for linguine pasta, olive oil, chicken breasts, mozzarella cheese, tomato sauce, parmesan cheese and seasonings."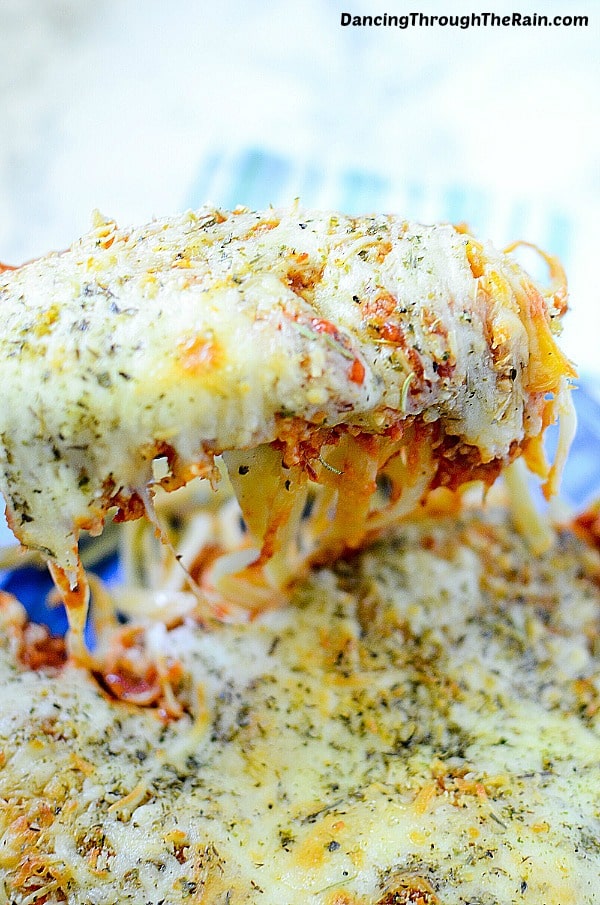 5 Ingredient Stuffed Shells (Servings: 6)
"These 5-ingredient spinach and ricotta stuffed shells is a quick and simple vegetarian pasta dinner that is perfect for a busy weeknight or a special occasion. "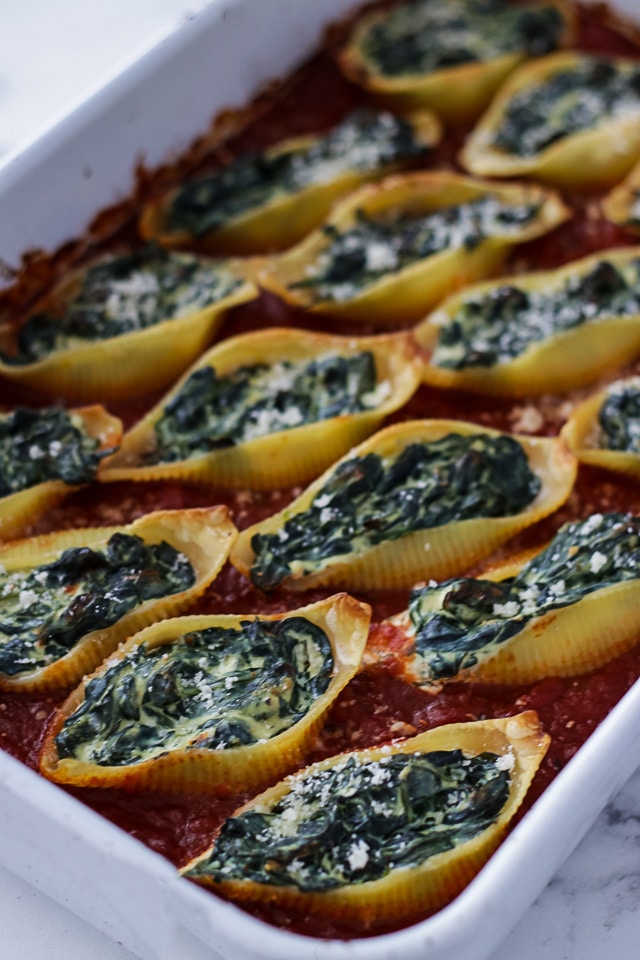 Chicken Spaghetti (Servings: 8)
"Do you need a recipe that will feed a crowd yet is delicious and inexpensive? This is a family favorite. It can be prepared the day before and refrigerated until you need to bake it. "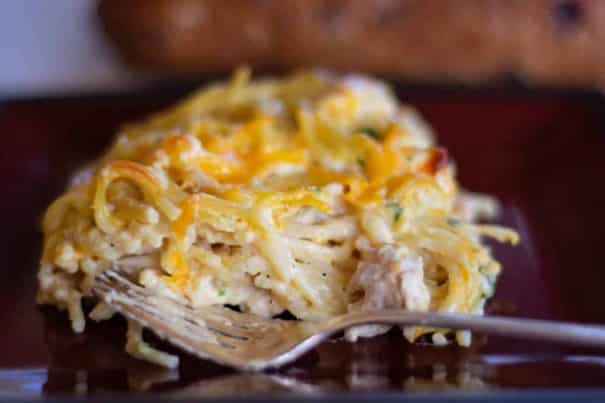 Cheesy Taco Penne (Servings: 6)
"Ground beef pasta recipes are my go to recipe when I need an easy dinner. Especially after we cook tacos for our family and have extra leftover taco meat. "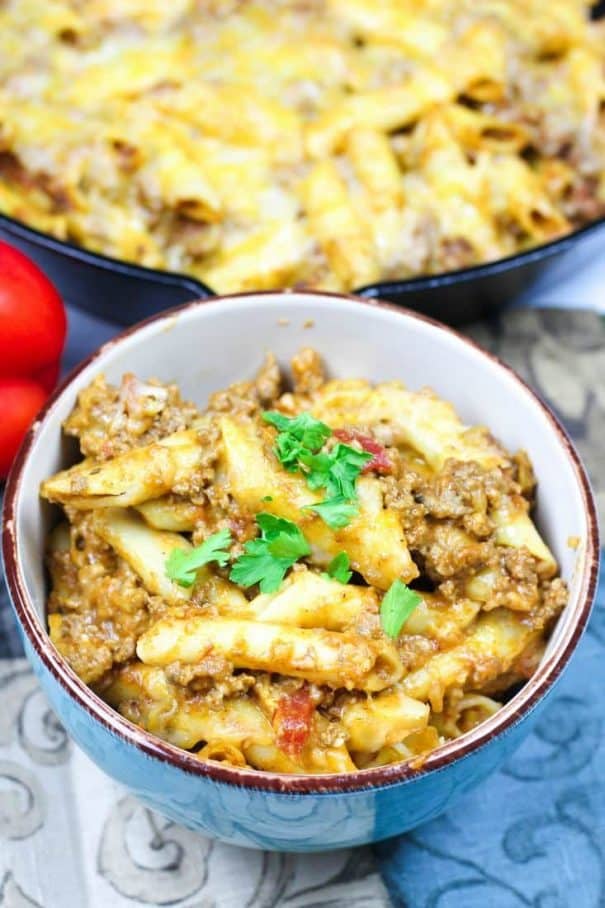 Spaghetti Casserole (Servings: 8)
"This Spaghetti Casserole is easy and perfect for your weeknight dinner! Spaghetti Casserole is a perfect use up for letover turkey or ham!"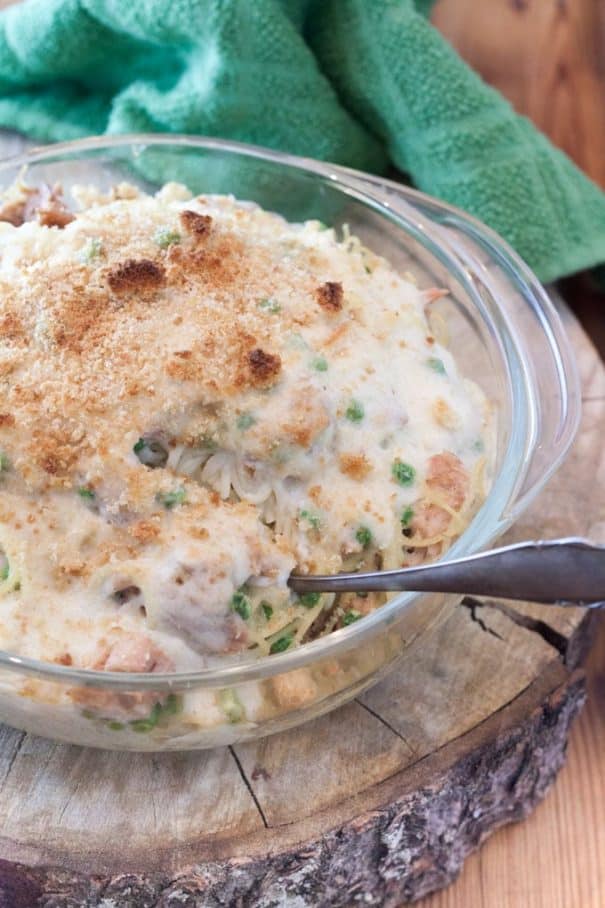 Parsley Parmesan Pasta (Servings: 6)
"Parsley Parmesan Pasta recipe that takes 15 minutes to make and costs less than $4. Blend the parsley with other simple ingredients to make a nut free pesto sauce and then pour on top of pasta! "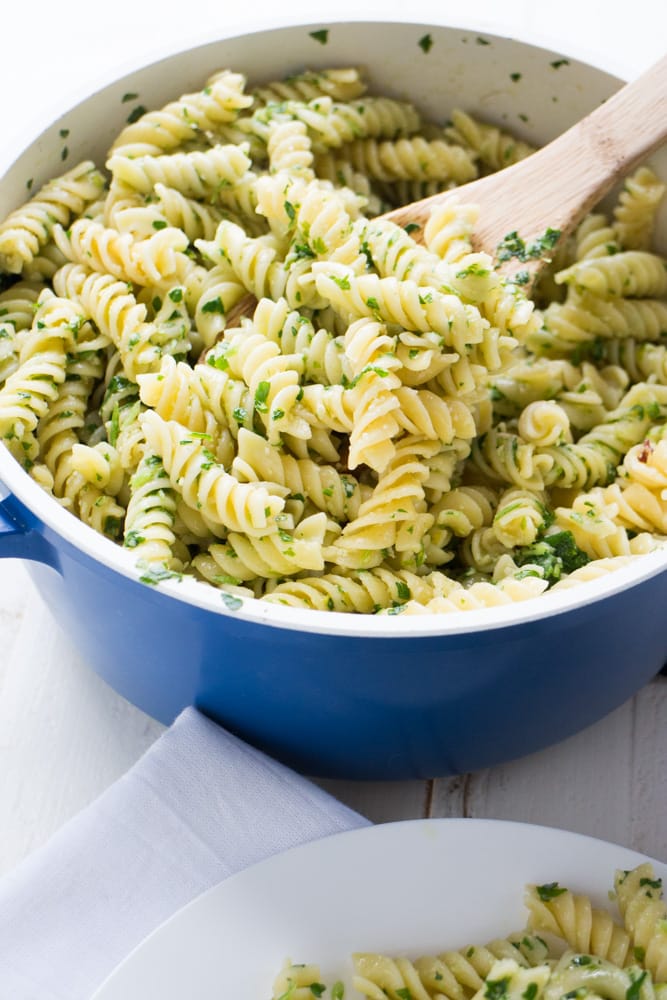 Budget Soup Recipes
French Onion Soup (Servings: 6)
"The easy French Onion Soup is and updated version of a classic bistro French Onion Soup. Experience classi France from your own kitchen."

Tomato and Rice Soup (Servings: 6)
"This hearty tomato and rice soup is an easy and budget-friendly dinner idea! With just a few pantry staples, this recipe comes together quickly."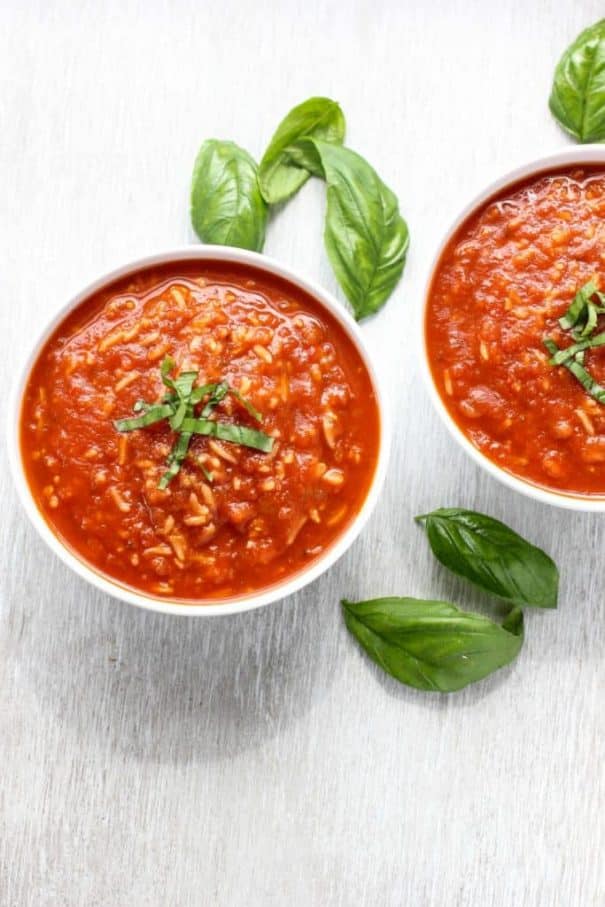 Roasted Eggplant Soup (Servings: 6)
"Roasted Eggplant Soup recipe made with eggplant, carrots and garlic. This creamy healthy soup is easy to make and only 222 calories a serving. "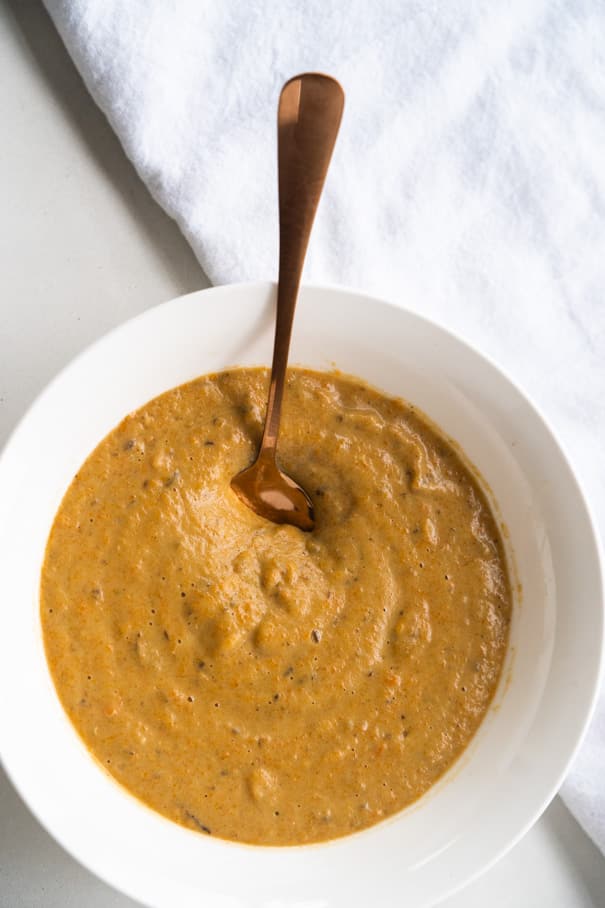 Cheap Dinners with Meat
Easy pork fried rice (servings 6) made with cold rice, pork loin, frozen vegetables and eggs. This is such an easy meal and costs less than $7 to make.
Broccoli Beef Lo Mein (Servings: 8)
"This Broccoli Beef Lo Mein Sheet Pan Dinner is the perfect take out fake out meal that everyone will love. Perfectly cooked Lo Mein Noodles, thin tender Beef, Broccoli, Carrots, and Green Onions come together in the most flavorful gravy-like sauce. "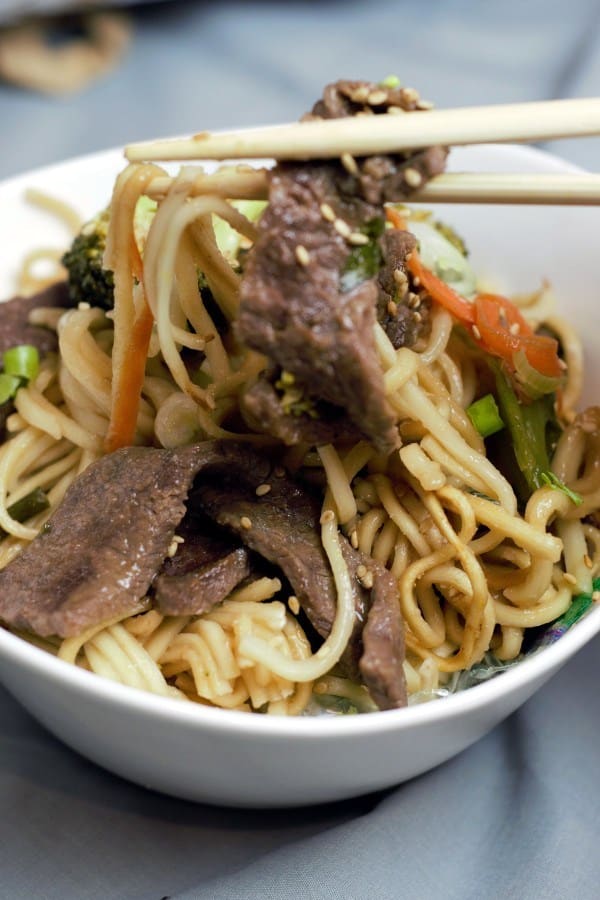 Stuffed Pepper Casserole (Servings: 6)
"BAKED Easy Stuffed Pepper Casserole made with green peppers! This dinner dish uses my Mother's famous stuffed pepper recipe but I turned it into a casserole to make it quicker and easier. "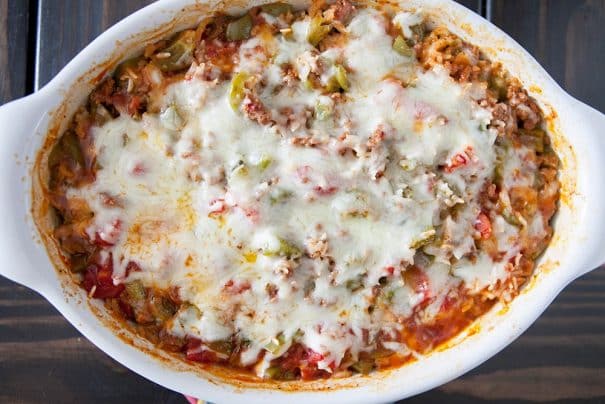 Homemade Sloppy Joes (Servings: 6)
You'll never buy manwich again after tasting these homemade sloppy joes!

Swedish Meatballs (Servings: 6)
Easy gluten free swedish meatballs recipe!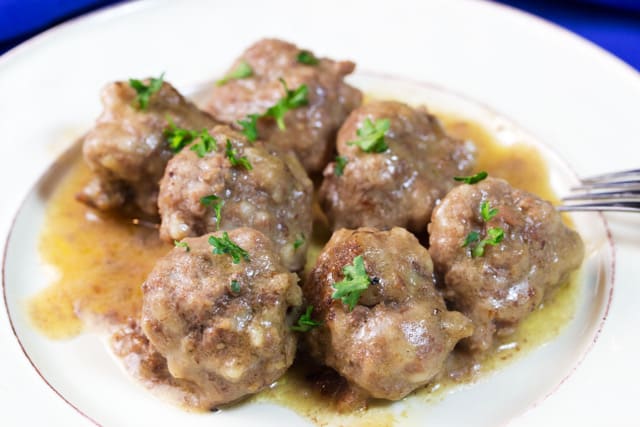 Leftover Tortilla Soup (Servings: 8)
"Chicken Tortilla Soup is a great way to stretch leftover chicken, easily feeding your family dinner for a second night!"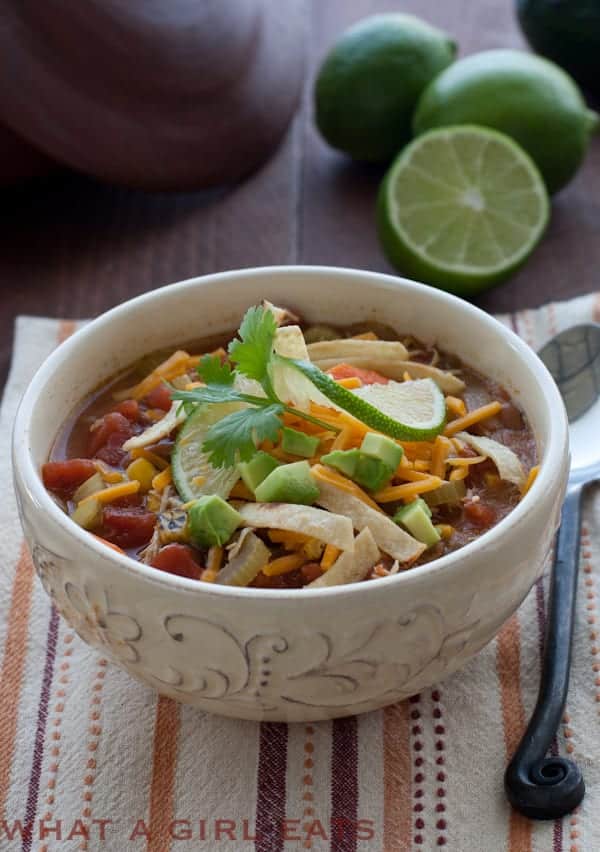 Bacon & Asparagus Tart (Servings: 8)
"This scrumptious spring tart sees seasonal British asparagus, purple-sprouting broccoli and spring onions layered onto a puff pastry tart…"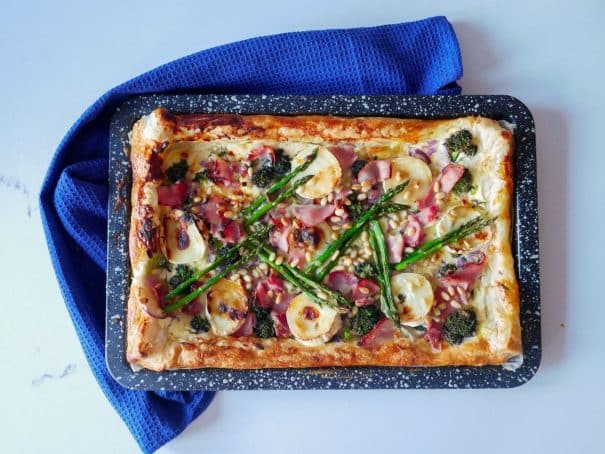 Sloppy Joe Casserole (Servings: 6)
Sloppy Joe casserole calling for sloppy joe mix, ground beef, cheddar cheese, flaky biscuits and more!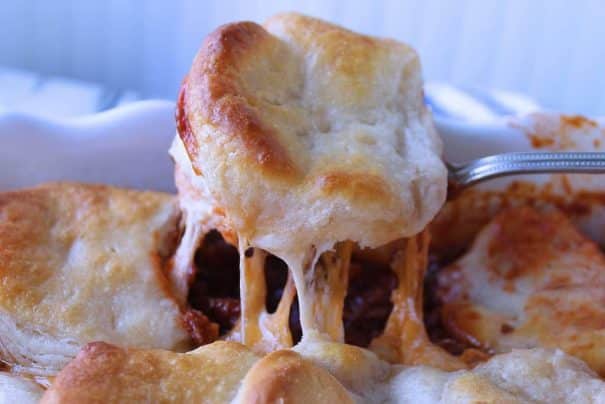 Oven Baked Chicken Drumsticks (Servings: 12)
"Learn how to make barbecue chicken indoors with these Easy BBQ Baked Chicken Drumsticks. Smothered with a sweet and smoky thick barbecue sauce. "

Dinner Ideas for Large Groups
If you are serving a extra large group, for example 8, 10, 12 or more people, you can easily makes the recipes above and just double or triple them. If there are any leftovers, freeze them for a future dinner.
I hope you and your family found this post helpful! You might also like Cheap Chicken Recipes and Cheap Dinner Recipes Under $5.