EASY Step by Step Instructions on how to make Fresh Pumpkin Puree from Pumpkins! You can use any type of pumpkin for this. Pumpkin Puree can be used in cooking and baking year round! Use this for pumpkin cookies, pies, cakes, pancakes and more!
So you know I love pumpkins.
You know I love baking and cooking with pumpkin too (pumpkin cookies! pumpkin pie! pumpkin pancakes!)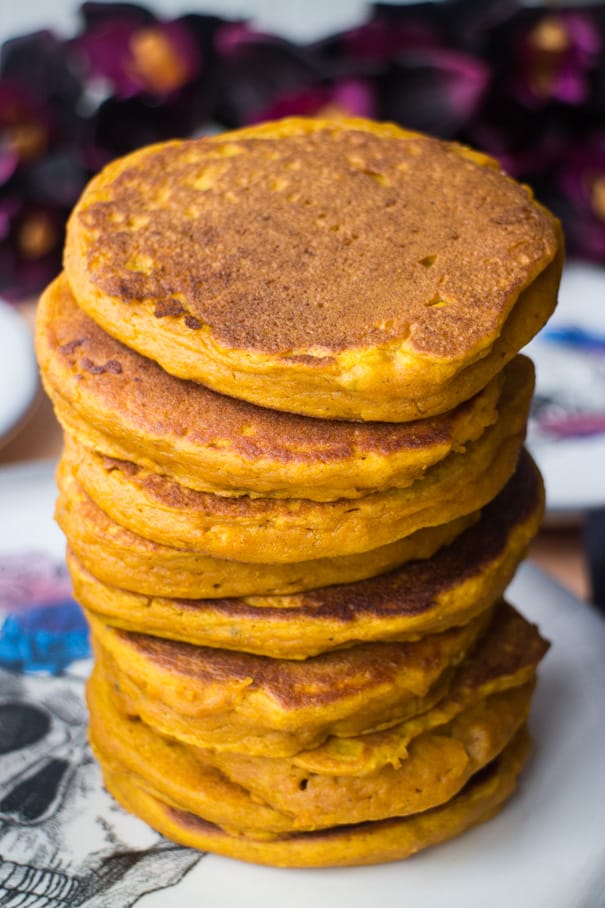 So if you grow your own pumpkins, or will be getting a pumpkin in October to decorate your house with, you can use that pumpkin for much more than making your home extra beautiful (pumpkins are lovely, they brighten up everything). You can also eat them!
There is delicious pumpkin puree waiting for you inside every single pumpkin wishing you would cut it open and scoop it into brownie mix. Trust me, they tell me this. My pumpkins talk to me, what they don't talk to you?
Easy Pumpkin Puree
Pumpkin puree is so easy to make! The hardest part is the emotional attachment of cutting your pumpkin in half. I always tell myself I'm going to be strong then I end up almost crying and taking goodbye pictures with it. I always always talk to my pumpkins during this process, I just want them to know it's going to be ok when I cut them up and put them into the oven to bake then process them until it's smooth.