This is a great collection of pumpkin recipes – from savory macaroni and cheese to sweet whoopie pies. Enjoy these pumpkin recipes during Fall season – the best time of the year!
I usually don't do round up or collection posts but noticing that it's the end of October and my life revolves around pumpkins, I wanted to put together a quick post of my favorite pumpkin recipes for you to enjoy this Halloween weekend! I hope you have a great holiday weekend. If you make any of my recipes let me know in the comments or share a picture on Instagram and tag it #brooklynfarmgirl.
Extra soft Pumpkin Sourdough Dinner Rolls. These rolls have a subtle pumpkin flavor and make the perfect roll for Fall dinners and holidays.

Looking for a easy pumpkin recipe? This is it! These Pumpkin Oatmeal Cookies are made with just 5 ingredients! Add chocolate chips on top of the cookies to take it to the next level of yum! Recipe is Sugar Free, using maple syrup instead.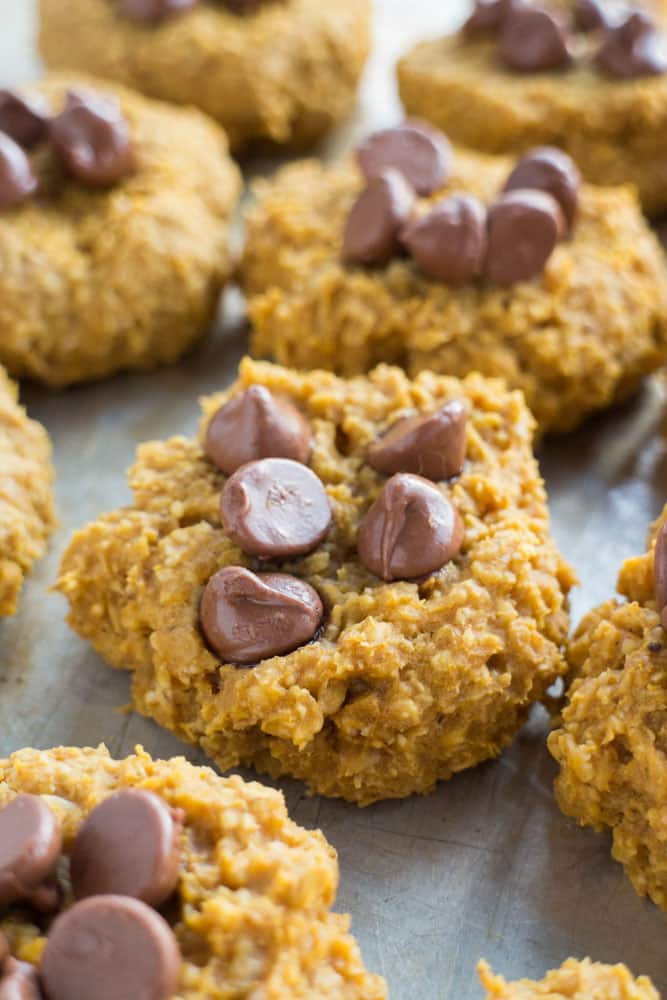 Extra Cheesy Pumpkin Macaroni and Cheese with Jalapenos! This cheesy recipe is pure comfort food, perfect to enjoy in the Fall season!

A delicious and moist Pumpkin Roll with cream cheese filling inside, just like Grandma makes (but better!).

Pumpkin Pudding Cream Pie is a delicious no bake recipe! Ingredients include instant Pudding, Cool Whip and pumpkin puree. It's the perfect Fall pumpkin recipe!

Pumpkin Spiced Chocolate Chip Muffins. Easy to make and bakes in 20 minutes. Makes 1 dozen muffins.

A recipe for Pumpkin Whoopie Pies, just like you buy at the Amish Markets! This is one of my most popular recipes!

Serve your family a hearty, comforting bowl of Crockpot Mexican Pumpkin Chili. It's filled with vegetables and Mexican spices such as green chiles, salsa verde and cumin! You can freeze any leftovers (but I doubt any leftovers will be left!).

Another really popular recipe! Delicious Cinnamon Sugar Pumpkin Cake Donuts recipe! Makes 1 dozen donuts.

Pumpkin Macaroni and Cheese, a pure comfort food meal. Recipe uses 1 cup pumpkin puree and 2 cups shredded cheddar cheese.

For my full Pumpkin recipe index go here.