Parsley Parmesan Pasta recipe that takes 15 minutes to make and costs less than $4. Blend the parsley with other simple ingredients to make a nut free pesto sauce and then pour on top of pasta! Your entire family will like this fresh parsley pasta dinner.
Parsley Recipes
The answer to the question "What the heck do I make with a bunch of parsley" I was asking myself while standing in the kitchen is this recipe!
You've been there. You buy fresh parsley because you need 1 tablespoon for a recipe and then the rest sits in the refrigerator. Well I'm here to help you out! You want to make this Parsley Parmesan Pasta!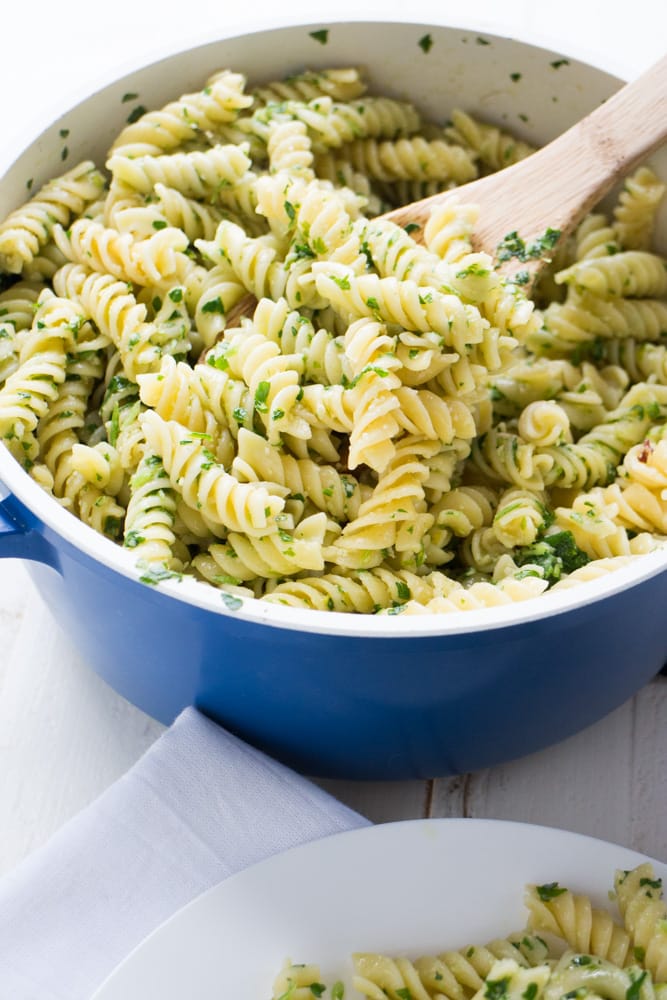 Meals Under $5
This delicious parsley pasta meal takes less than 15 minutes to make so it's easy! It's also a budget friendly meal costing less than $4.00 total to make.
And oh yeah, it's delicious. Like really really really delicious!