Perfectly roasted mushrooms cooked in the oven, ready in 30 minutes! This easy recipe only requires 3 ingredients!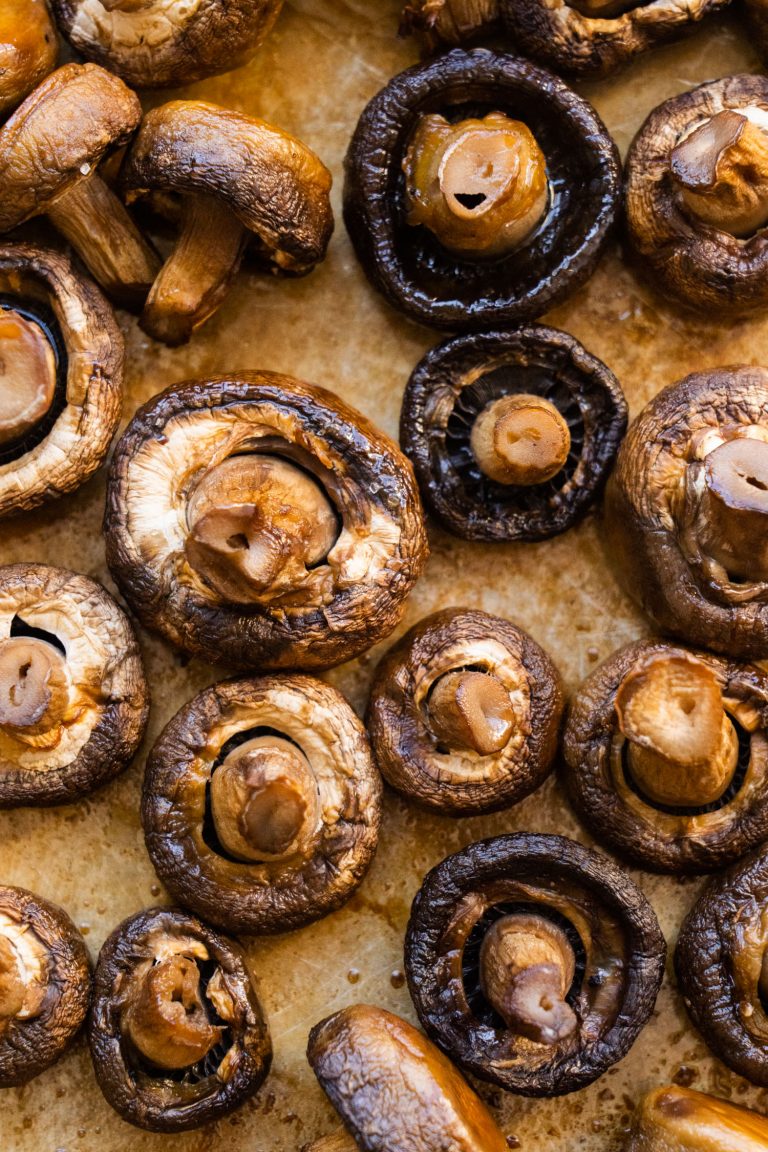 Easy Roasted Mushrooms Recipe
I know not everyone is a mushroom fan, but my family are all mushroom lovers! Even our 3-year-old daughter gobbles up raw mushrooms and tells me they're one of her favorite foods!
We make roasted mushrooms weekly, usually along with roasted carrots and roasted brussels sprouts. I like to serve them over rice or pasta for a simple meal ready in 30 minutes!
This mushroom recipe only requires 3 ingredients (mushrooms, olive oil and salt). They're soft in the inside, and crispy on the outside – yum! We absolutely love them!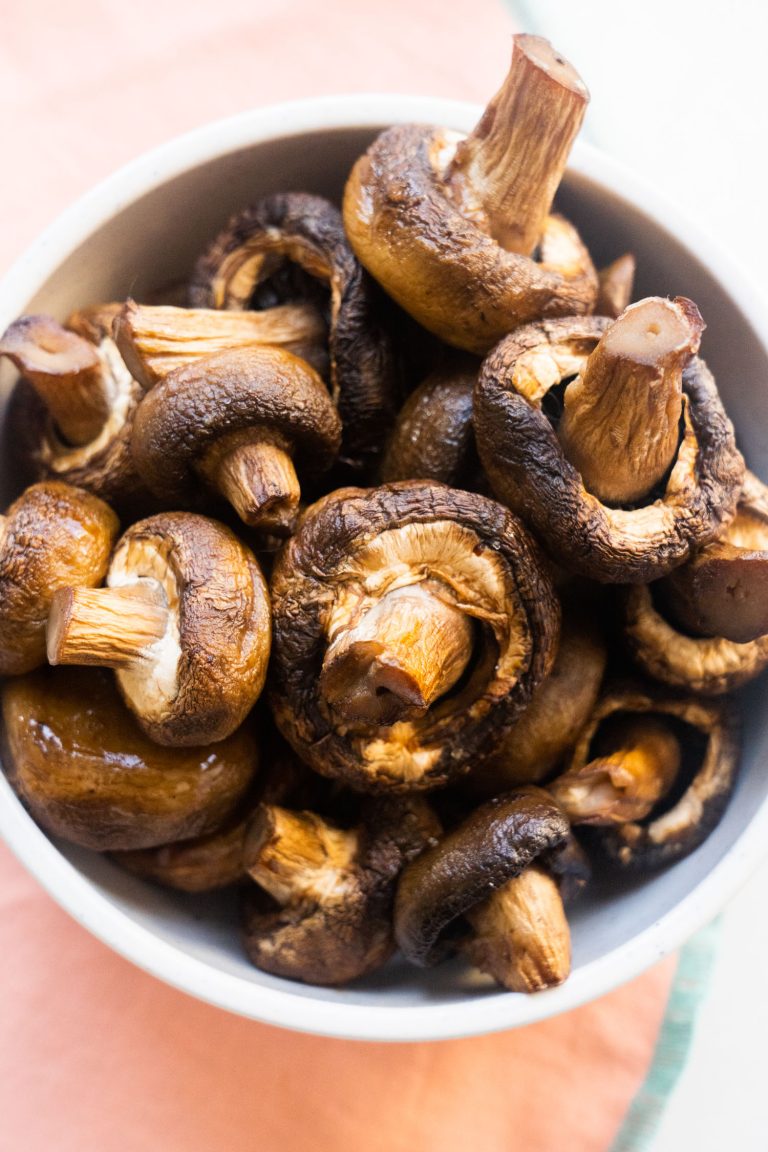 How long should mushrooms be cooked in the oven?
Perfectly roasted mushrooms take 25 minutes in the oven. Make sure to stir them halfway to get them crispy on both sides!
What temperature to roast mushrooms at?
425 degrees F is the perfect temperature for most roasted vegetables, including mushrooms.
Should you wash mushrooms before eating?
Make sure to wash mushrooms to remove any dirt on them. After washing use a towel to completely dry them. If your mushrooms are still wet while roasting it will take significantly more time. You can even toss them in your salad spinner to quickly dry them.
How to Cook Mushrooms in the Oven Step by Step
Start by washing 1 pound of button mushrooms. After washing, make sure to dry completely.
Add mushrooms on baking sheet, followed by pouring on olive oil and a sprinkle of salt.
Bake for 25 minutes, making sure to flip them half way to get them perfectly roasted.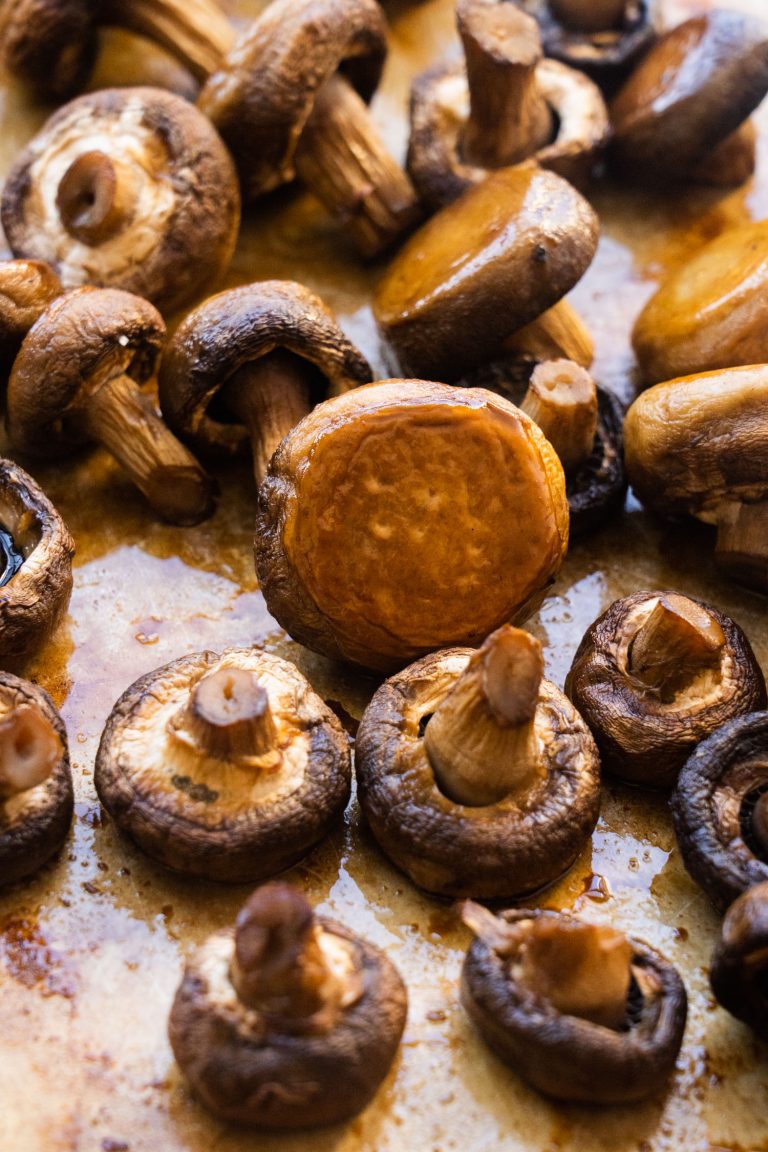 Remove from the oven, serve and enjoy! I hope you enjoy these roasted mushrooms! Need meal ideas? Keep reading below!
What goes well with mushrooms?
Basically everything! Serve as a side with Oven Roasted Chicken, Baked Sausage, Homemade Salisbury Steak, Cheeseburgers made in the oven, Surf and Turf, Shrimp Pasta or on Italian Sliders.
For meatless meals, serve over white rice or spaghetti pasta. Some favorite pasta meals with mushrooms are Bok Choy and Mushroom Noodles and Easy Vegetable Lo Mein. You can even add them to a Roasted Vegetable Sandwich!
And if you love mushrooms, try my juicy crockpot mushrooms!
Pin for later: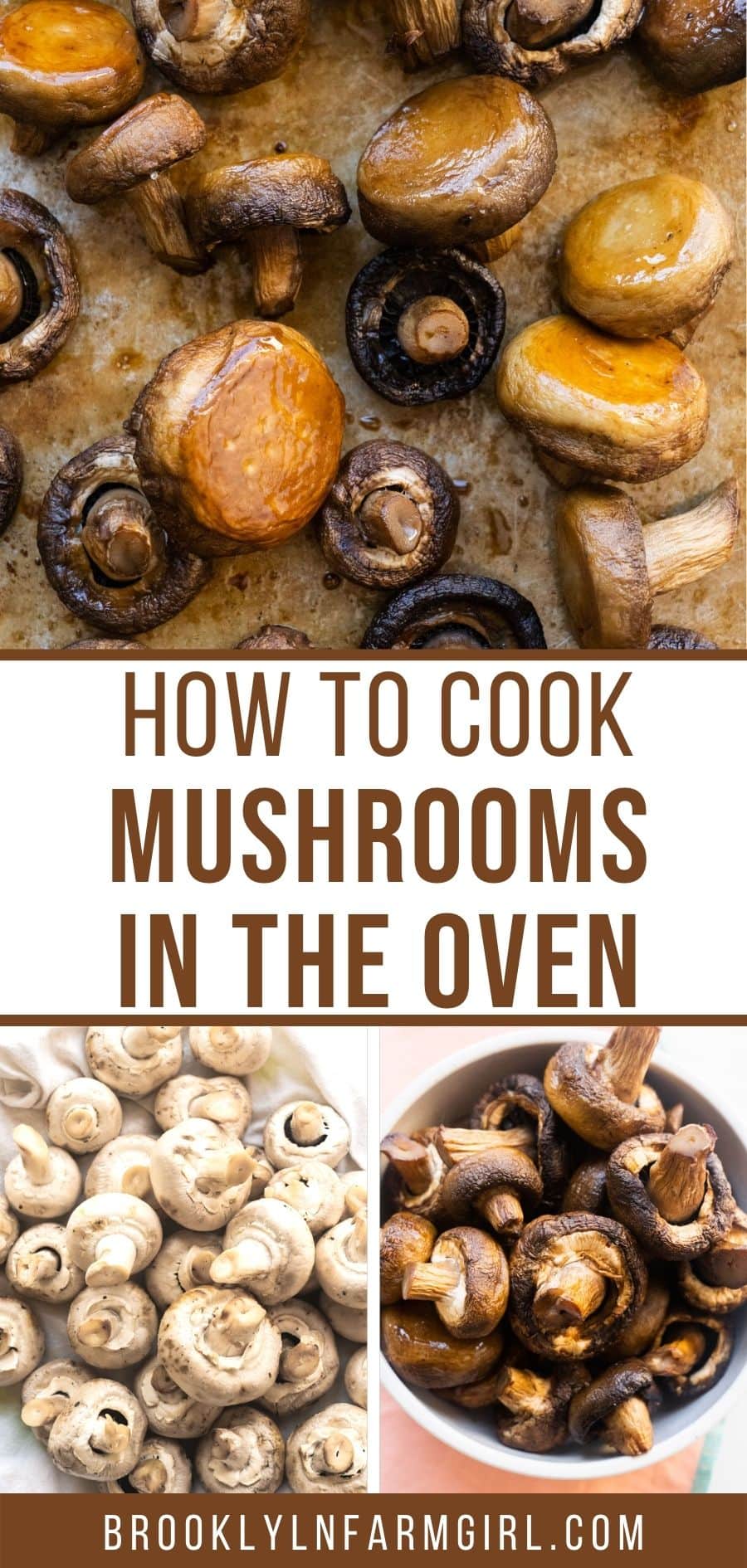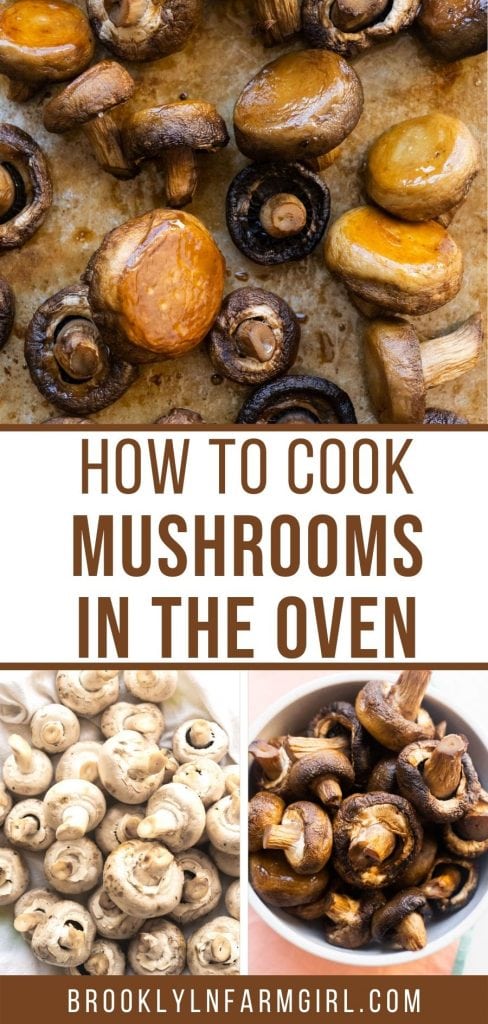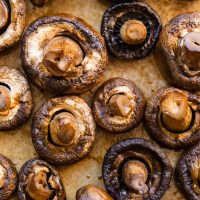 How to Cook Mushrooms in the Oven
Print
Perfectly roasted mushrooms cooked in the oven, ready in 30 minutes! This easy recipe only requires 3 ingredients!
Prep Time: 5 minutes
Cook Time: 25 minutes
Total Time 30 minutes
Ingredients
1 pound button mushrooms wash and dry them
3 tablespoons olive oil
Salt to taste
Instructions
Preheat oven to 425 degrees F.

Place mushrooms directly on baking sheet. Pour olive on top, stirring mushrooms to coat in olive oil. Sprinkle salt on top to taste.

Bake for 25 minutes, stirring mushrooms half way. Serve and enjoy!
Notes
You can easily double or triple this recipe if you'd like.