Baked Cinnamon Sugar Pumpkin Cake Donuts! This easy homemade recipe makes soft, delicious Pumpkin Donuts that are ready in under 30 minutes! Recipe makes 1 dozen donuts. One of the BEST Fall Pumpkin dessert recipes!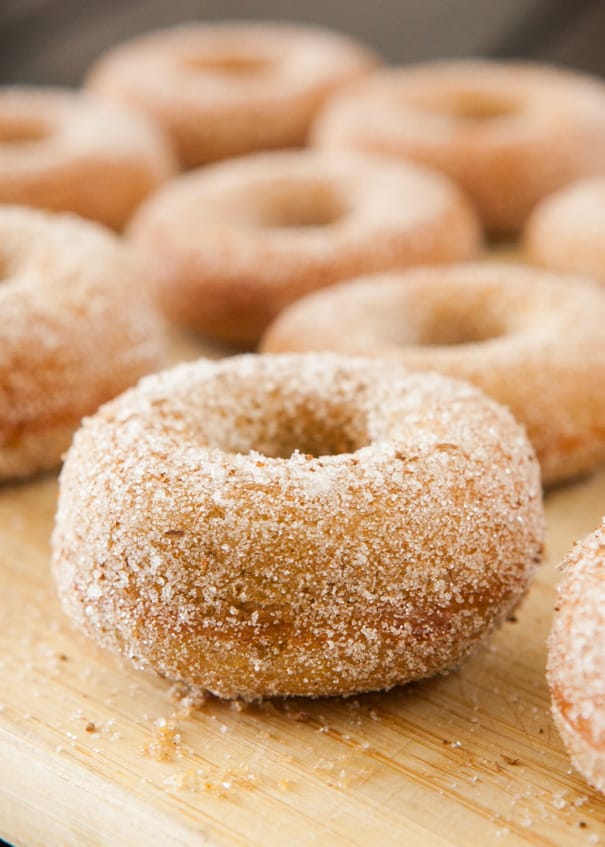 Seriously, I love everything about this time of year. The beauty brought about by the changing of the seasons, the delicious fall produce being harvested daily, and the eager anticipation for the holiday season.
And lets not forget pumpkin! Now is the time of the year that pumpkin reigns supreme. In soups, chili, pancakes, pies and of course…baked goods, like these Baked Pumpkin Donuts!