If you have too much bok choy, don't worry, you can freeze it. Follow these steps to freeze bok choy whole so you can use in udon noodle soups for months to come!
We have so much bok choy right now. Maybe it was a crazy idea planting over 90 plants. But maybe it was a great idea so we can enjoy it in our favorite udon noodle soup throughout the Fall and Winter months. Right now it's hard to imagine cold weather as it's humid and hot in NYC, but it's easy to freeze bok choy whole so you throw it in your udon soup once the weather starts to get cold.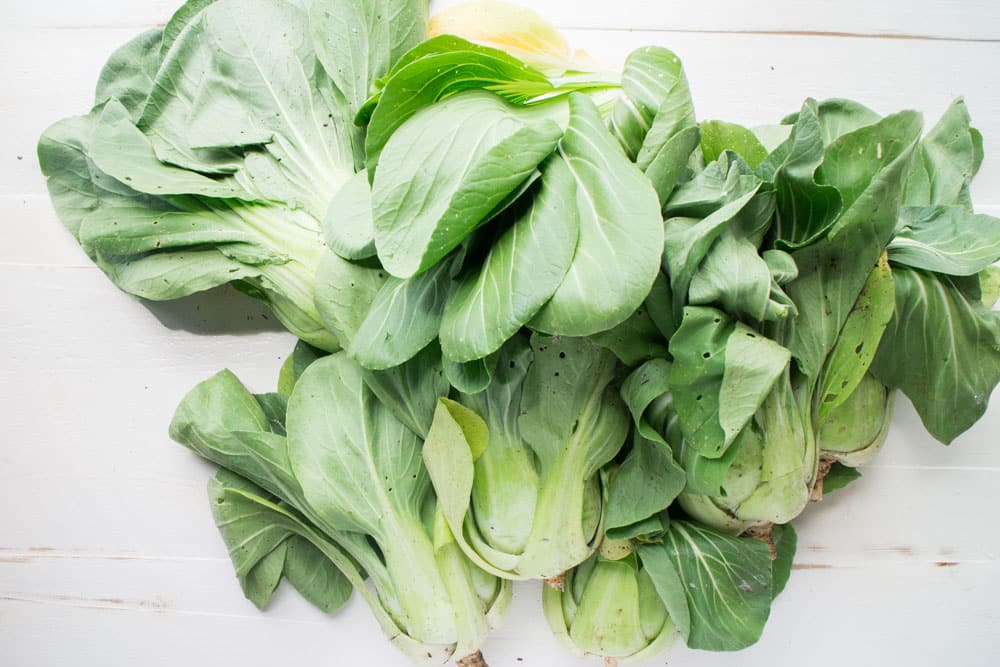 In the past I showed you how to freeze cut up bok choy without it turning mushy but in this recipe we're going to leave it whole as I prefer it that way served in Chinese noodle soups.
Steps:
1. Wash your bok choy good to remove any dirt. Air dry it or use a cotton towel. You want to make sure you get it pretty dry before freezing. I use my Oxo Salad Spinner to wash all my greens, it's one of the best purchases to use during garden season. The salad spinner is great because it gets the greens dry too.


2. Chop off the stem, about 1 inch off the bottom. Discard this (compost it!).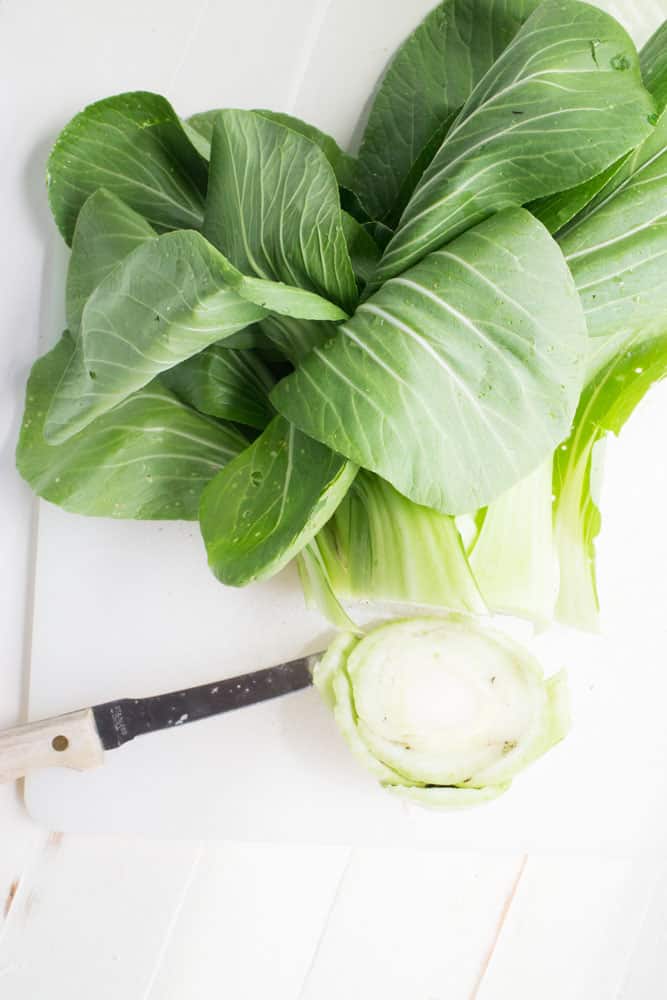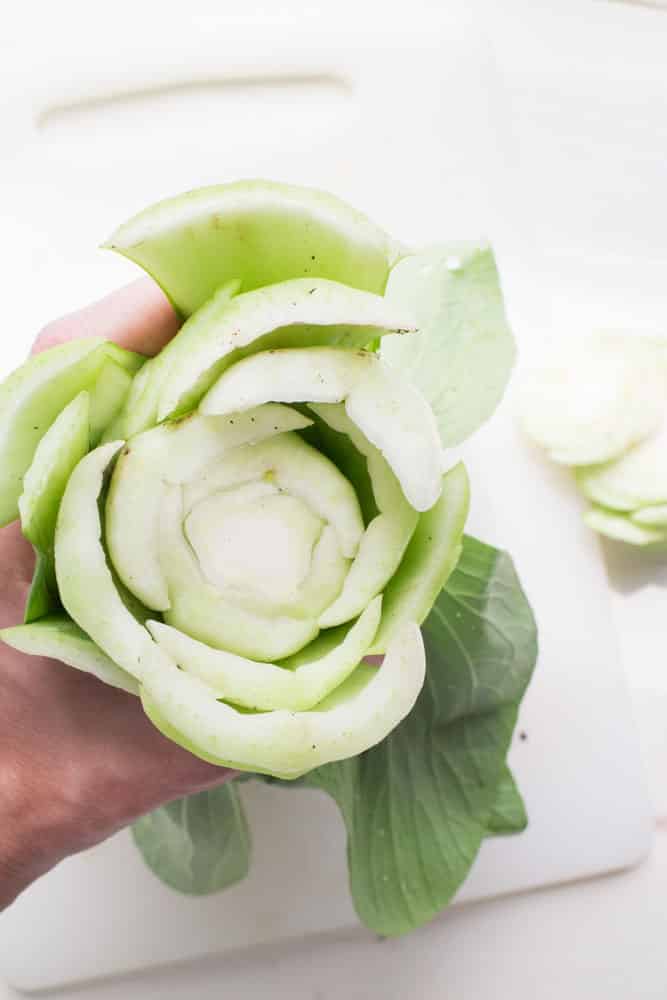 3. Place the bok choy in freezer bag. I prefer bagging 2-3 bok choy plants in a gallon sized bag as that's how much we'll use for a soup recipe.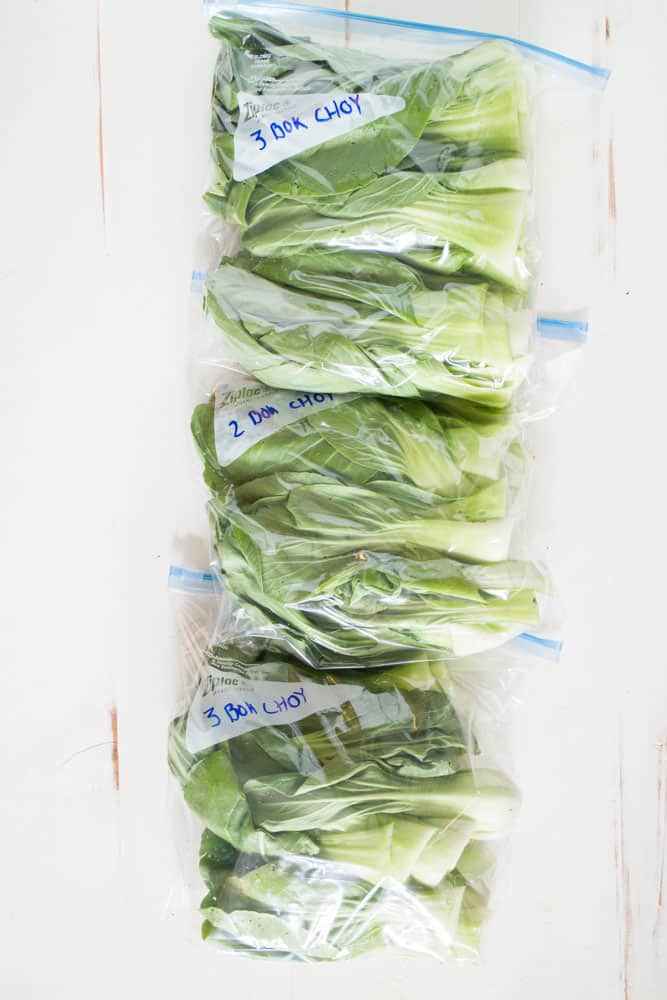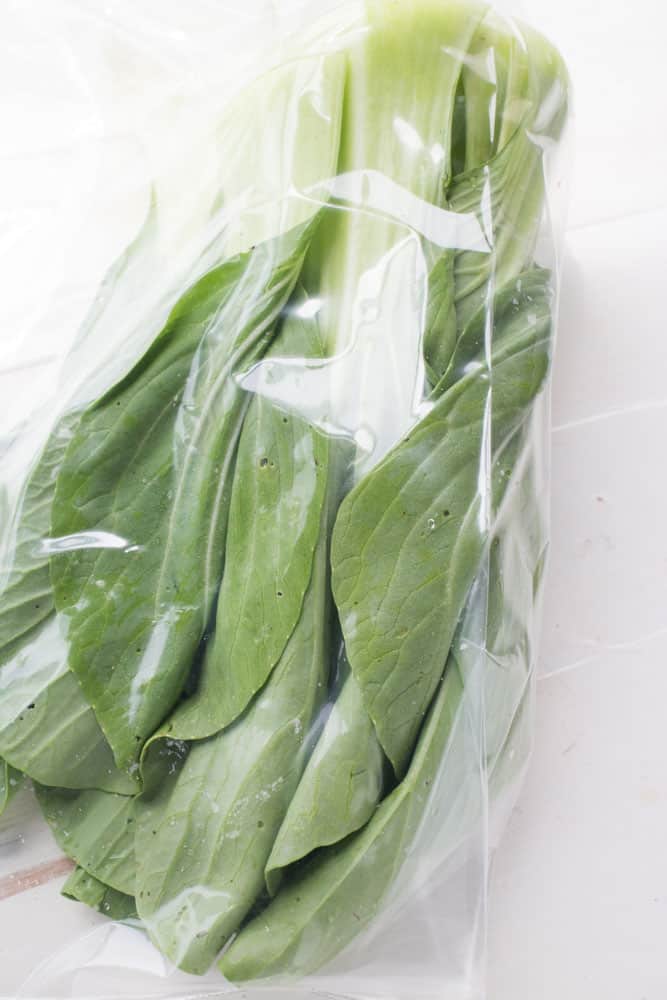 4. Freeze. It lasts for months. I've enjoyed frozen bok choy 8 months after freezing.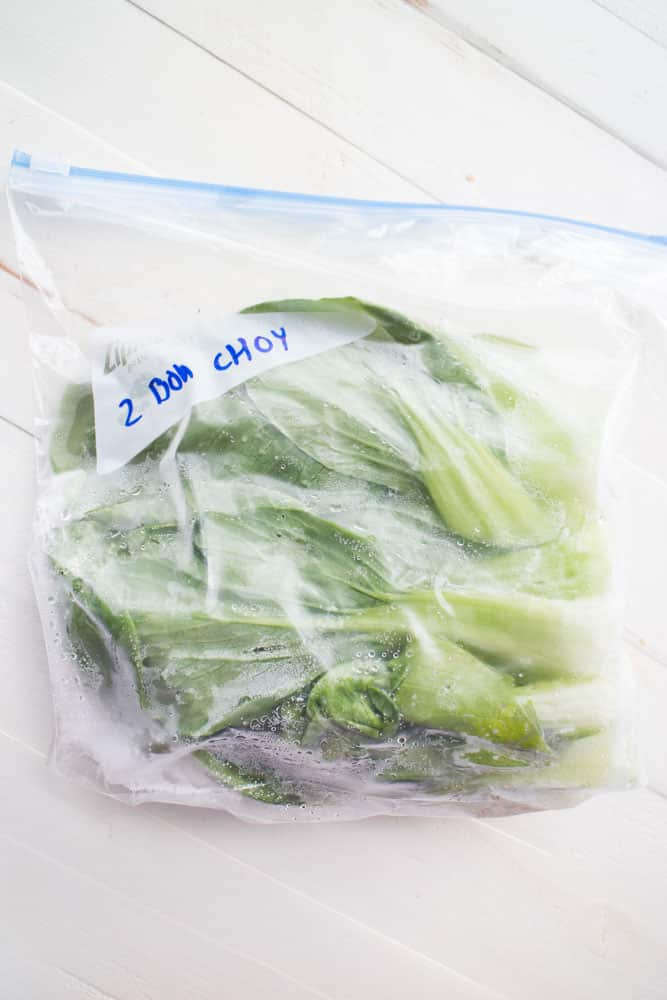 5. When ready to use it in soup, place the frozen bok choy directly in the boiling broth. Cook for about 5 minutes.
6. Enjoy! (This is my recipe for Hot and Sour Udon Soup)

Pin for later:

Need more Freezing Tips?
How to Freeze Peaches
How to Freeze Green Beans
How to Freeze Zucchini
How to Freeze Fresh Corn
How to Freeze Cake