Easy to make Shrimp, Tomato & Corn Salad that is ready in 15 minutes. This is perfect to serve for dinner over pasta, as a appetizer or a light lunch.
This is my current go to lunch as well as go to appetizer for dinner parties if I don't have time to bake some homemade bread. I love this dish because it's easy to make, filled with healthy vegetables and is delicious. If I'm expecting a solo dinner, I can quarter this recipe and serve over some fettuccine noodles and it tastes like a gourmet meal.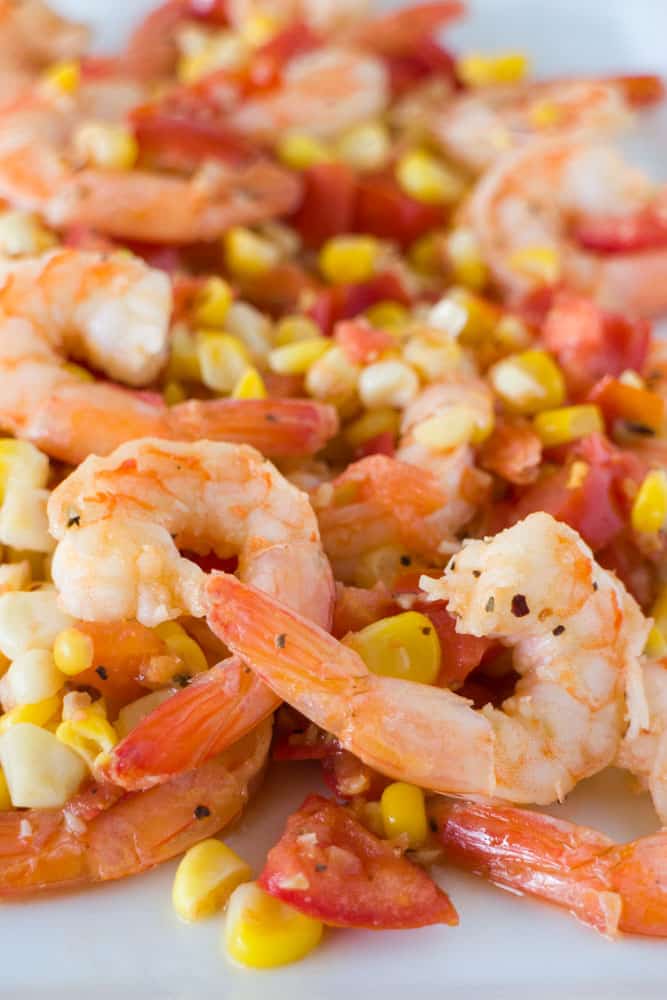 I love the taste of lime and cilantro to garnish a dish, but if lime isn't your thing you could substitute lemon juice instead. You could also turn this into a full salad and throw it on top of some crunchy arugula – another one of my favorite lunches!
See, isn't this salad awesome because it's so flexible? Hope you enjoy!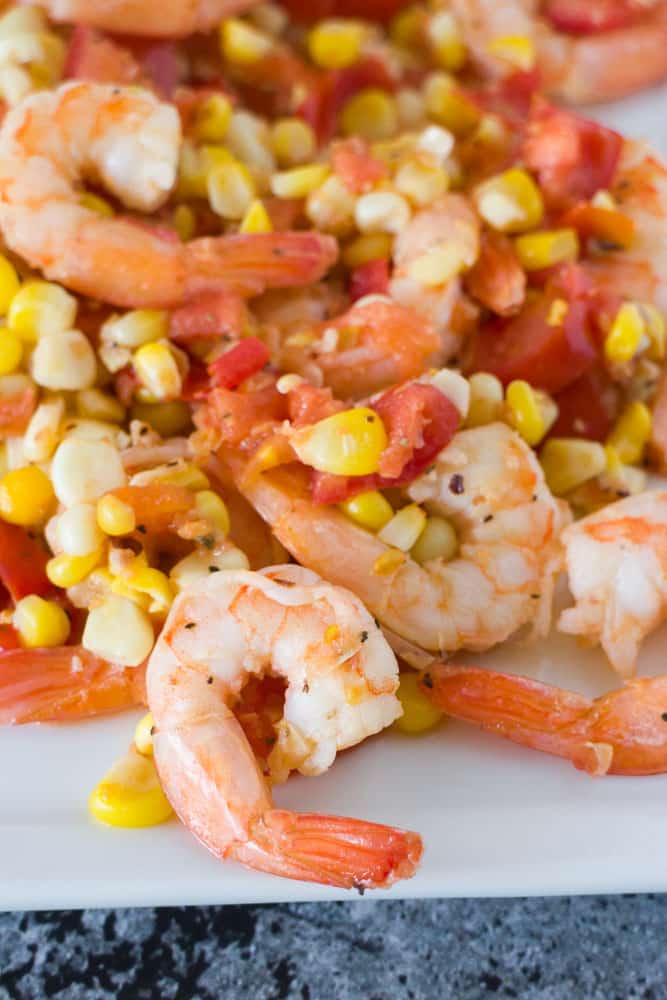 Love Shrimp? Check out my Shrimp Fajitas and Thai Coconut Shrimp Soup too!
Pin for later: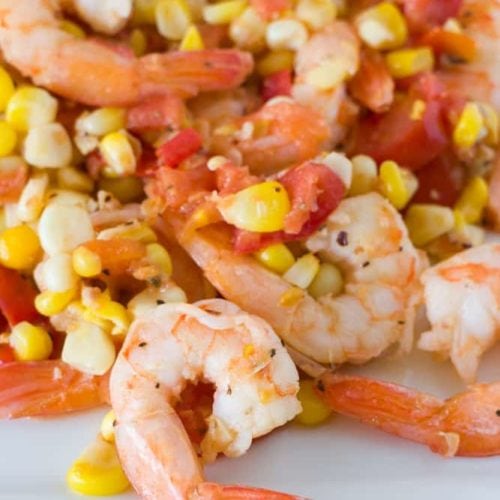 Easy Shrimp, Tomato & Corn Salad
Print
Easy Shrimp, Tomato & Corn Salad made in 15 minutes! Perfect as a healthy salad or side dish!
Ingredients
1 tablespoon olive oil
1 teaspoon minced garlic
1 pound large shrimp - peeled and defrosted
2 large tomatoes - chopped
1 1/2 cups of corn
salt + pepper
red pepper flakes
1-2 tablespoons lime juice depending on how much lime you like
cilantro optional
Instructions
Add olive oil to a large skillet over medium high heat. Add minced garlic and stir until fragrant, about 1 minute. Add shrimp and tomatoes and continue to cook for about 4 minutes. Add corn, salt + pepper to taste, a sprinkle of red pepper flakes and lime juice, stirring for 1 more minute. Sprinkle with cilantro and serve.
Notes
This makes a great dinner over pasta, a appetizer salad or a light lunch.