Arugula Refried Bean Burrito is a healthy Summer meal made with canned refried beans and fresh arugula. Dinner is made in 5 minutes!
Can you feel that Summer is here? I sure can. With the temperatures rising, the last thing I want to do is eat hot food. Even worse, I definitely don't want to turn on my stove! These fresh burritos are full of vegetables and will cool you down. They're perfect to take already made to work, or you can take all the supplies to the park for a picnic with friends and let everyone make their own.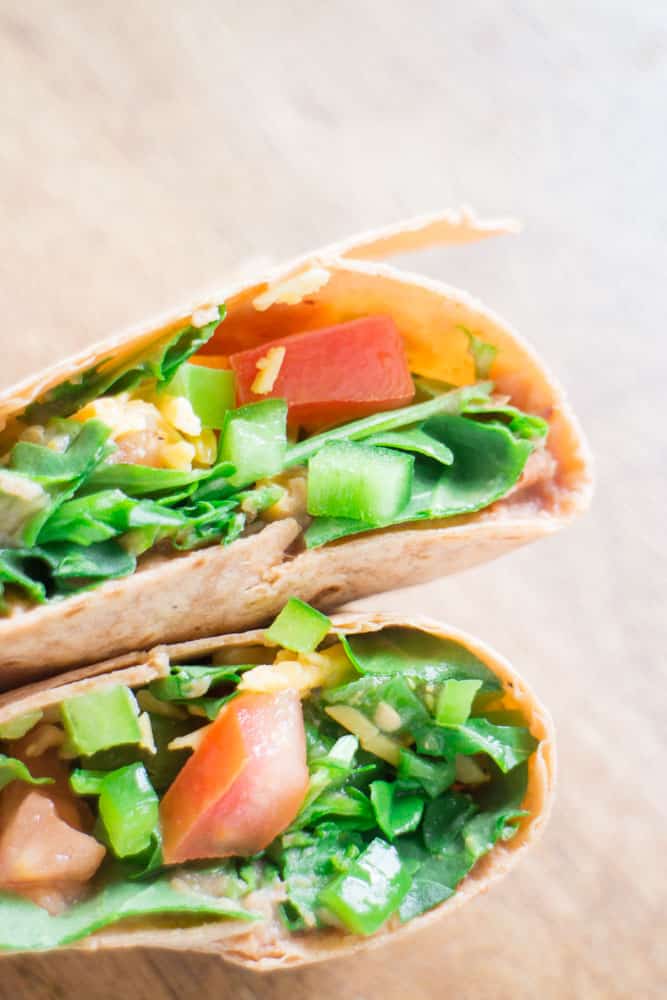 You'll need 4 flour tortillas. I found these low calorie (60) sundried tomato and basil tortillas in the grocery store that I love. My favorite canned beans are Goya (especially the Rancheros) and Rosarita. You can eat these directly from the can, or you can heat them in the microwave for 1 minute. If you're going for homemade check out my Refried Black Beans recipe!

I love adding Salsa Verde on top because I like to add it to everything! Around this time of the year where we're picking hundreds of tomatillos I freeze batches of my Salsa Verse recipe to use until next Summer.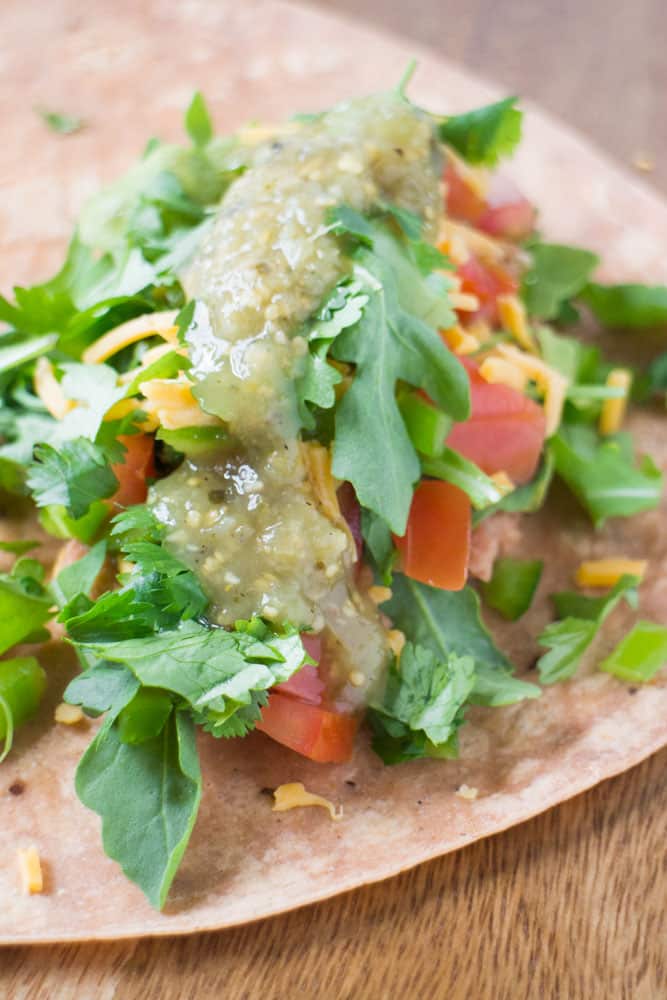 Enjoy these burritos and have a great rest of the Summer!
Arugula Refried Bean Burrito
2016-07-28 16:54:53
Ingredients
4 flour tortillas
1 15 oz can of refried beans
1 cup fresh arugula
1 tomato -diced
1 small green pepper -diced
1 small onion - diced
¼ cup shredded cheddar cheese
Cilantro to garnish
Salsa verde or salsa to top
Other topping ideas: Sliced avocado, corn, black beans
Instructions
Spread tortillas out.
Evenly distribute refried beans into each tortilla.
Top with arugula, tomato, green pepper and onion.
Add a tablespoon of cheese on top of each burrito.
Garnish with cilantro and then add some of your favorite salsa.
Brooklyn Farm Girl http://brooklynfarmgirl.com/