Are you ready for a life changing discovery? You can make brownies with Diet Coke. Let it sink in for a minute. Now let's hug and share a coke!
I made these brownies over the weekend and they were a giant hit. We're talking fighting over crumbs. We're talking pushing and shoving in the kitchen. We're talking every woman and man for themselves. Can you believe that such brownie grabbing would be caused by 3 simple ingredients?
12 ounce can of Diet Coke
1 box brownie mix (I used 18 oz box of Ghirardelli)
handful of chocolate chips
That's it.
And when you mix it all together it's like a science project but no cool looking since goggles are needed.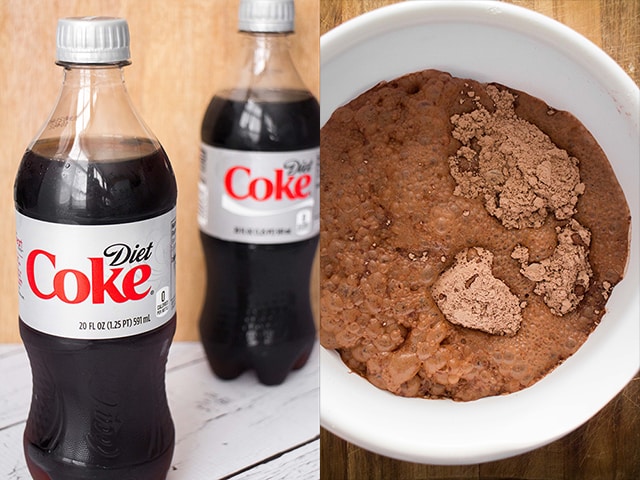 Life changing girls and guys, life changing.
Also if you want to go super wild, you can turn these into Cherry Diet Coke Chocolate Brownies by adding 1 teaspoon of maraschino cherry juice.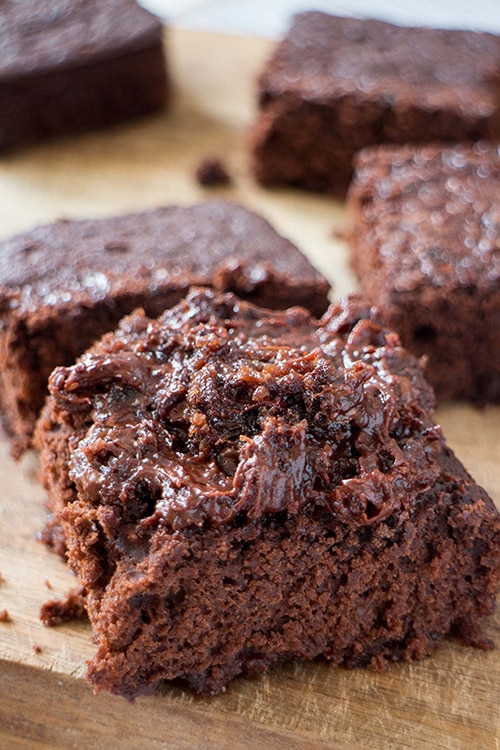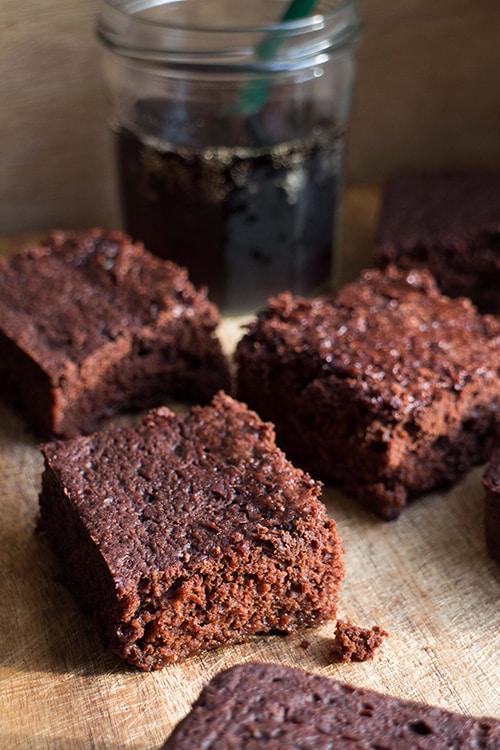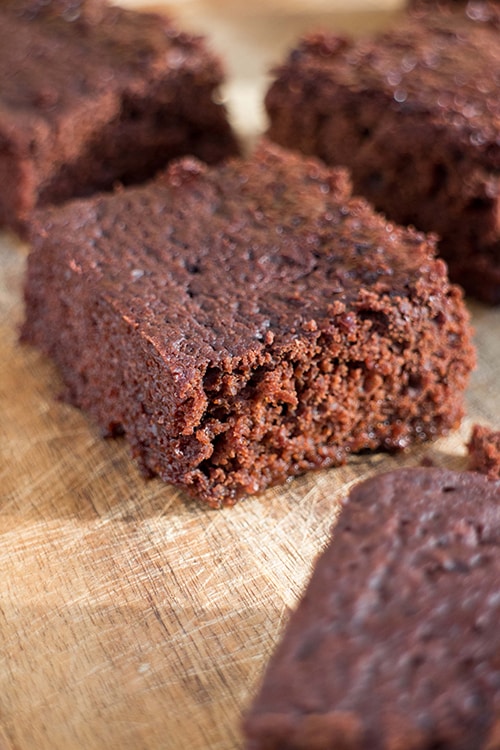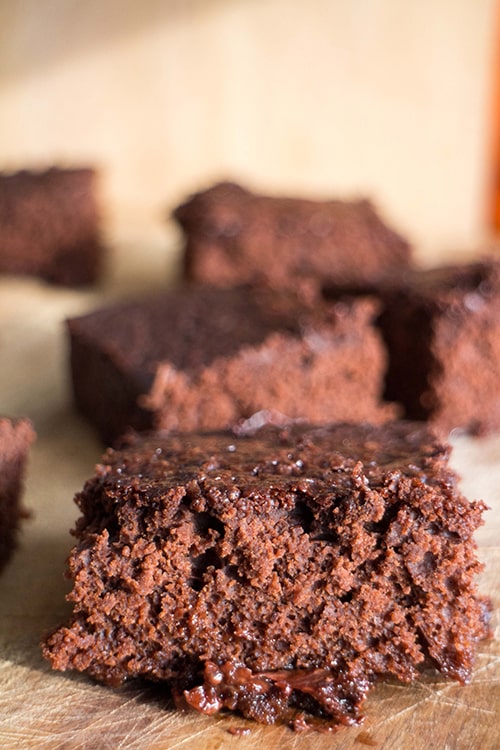 3 Ingredient Diet Coke Chocolate Brownies
2014-06-25 23:40:42
Ingredients
12 ounces of Diet Coke
1 box brownie mix (I used 18 oz box of Ghirardelli)
handful of chocolate chips
Instructions
Preheat oven according to brownie box.
Mix Diet Coke, brownie mix and chocolate chips in bowl until combined. You don't need all the other ingredients the box calls for such as eggs, oil.
Spray a 9x9 pan with nonstick spray.
Pour brownie mixture into pan.
Bake brownies in oven for 40-45 minutes.
Let cool and serve.
Notes
If you'd like to make these "Cherry" flavored add 1 teaspoon maraschino cherry juice.
Brooklyn Farm Girl http://brooklynfarmgirl.com/
Hope you guys liked sharing this Coke with me and I hope you will make these brownies to share with your friends and family!
Only July 6th there will a Nationwide Share a Coke event at Walmart stores. You can bring your family and friends and share a coke together. The focus of the event is about coming together and sharing a Coke moment! It would be great if you took a moment out of your busy day and sat down to chit chat with a friend while sharing a Coke together. You can find out more about the Share a Coke Event here. Thanks to the Coke delivery man for delivering my Diet Coke to Walmart!
I shared my Coke forward with my beloved and my friends. When I was a kid I would often enjoy a nice cold Coke at family gatherings while we chit chatted until the lightening bugs came out. It's nice to see that many years later I am sharing my Coke in a new way with my new family and friends. For this recipe we're using Diet Coke directly in it which is a unique way to share the Coke. Don't you love that you can share your Coke forward in a dessert form? All you need is a fork! #ShareitForward #CollectiveBias