How to Grow Black Beans from seeds in your vegetable garden. Looking for a new plant to grow in your garden this year? Try growing black beans! They're easy to grow, produce a good yield and store great for recipes!
It's the beginning of March which means your garden has already crossed your mind. We'll start planting our seeds indoors (tip: check out my post on how to germinate seeds!) in about a week for our Spring garden, but it's never too early to start planning for Summer. Whenever I post a black bean recipe I get a few readers that say they want to grow black beans. You know what? You should! You all should!
If you are looking for a new plant to grow in your 2017 garden, why not try dry black beans?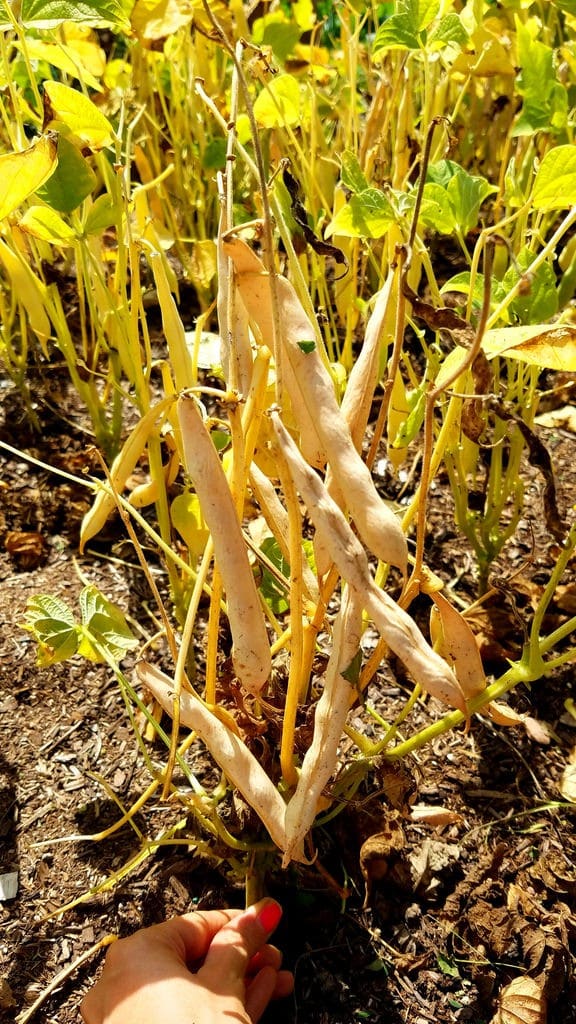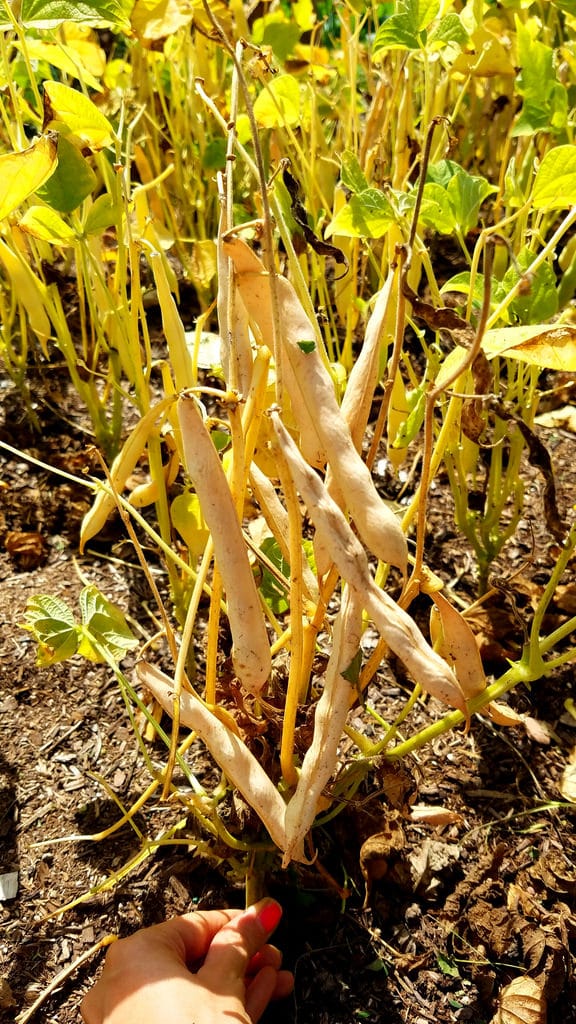 How to Grow Black Beans
The black beans we always grow are Midnight Black Turtle Soup beans from Johnny Seeds. We've had year after year success with them so if you're looking for a recommendation, get them. We grow our black beans in the "beans" garden bed where they grow alongside dry white beans, soy beans and green beans.
To get a idea of how much time they take to grow, last year we planted black beans (directly in the soil) on May 29 and we pulled them to dry on September 10. On average they take 100-110 days to fully mature, ours took 104 days to be exact.
The way that you know the plants are done is when the plants topple over and turn brown. The other trick is is to shake the bean pod. If you hear the beans rattling around then you know they're full developed and ready to be picked.
You're going to want to hang up your black bean plants to dry for a week so just yank up the entire plant and tie up in some place that will remain dry. We usually ties ours up in our garden shed. Once they're all dry, now comes the fun/terrible part – time to individually pick each pod off the plant, break it open and remove the beans. And just like you have black beans to use and store.
Tips on Growing Black Beans
Tips/Info:
If you intend on eating these often, I would suggest growing 15 plants per person. This should last you throughout all the seasons until you grow again. If you really love black beans, grow even more! The black beans won't go bad, so it's not like you'll be wasting them if you grow too many.
Black beans are incredibly easy to take care of, they are kind of no nonsense plants. Plant them, water them occasionally, give them sunshine and they'll grow without any additional help.
You can grow these in the ground or in containers – both work great.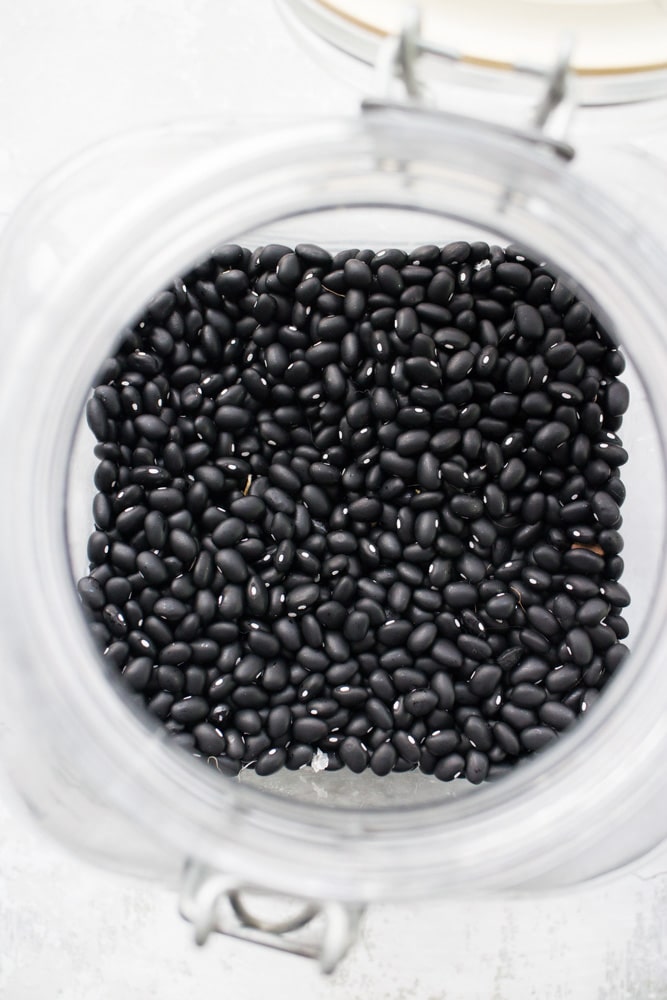 For a timeline, this is about 2 weeks after planting the seed directly in the soil.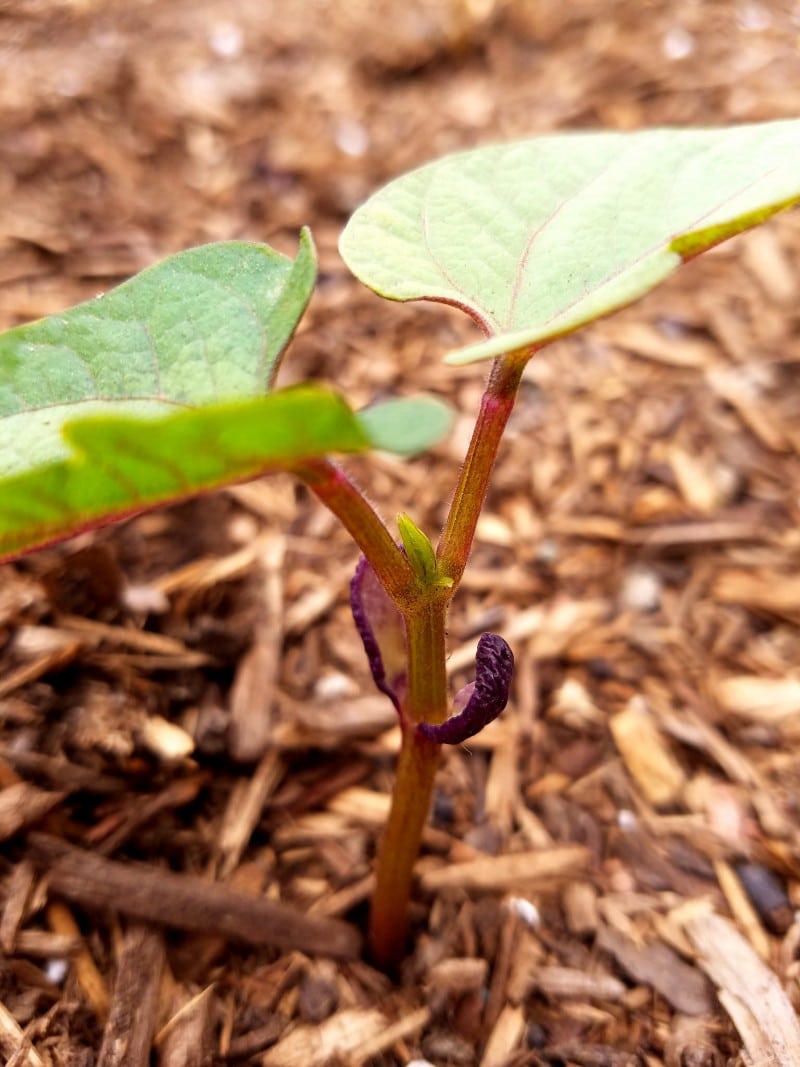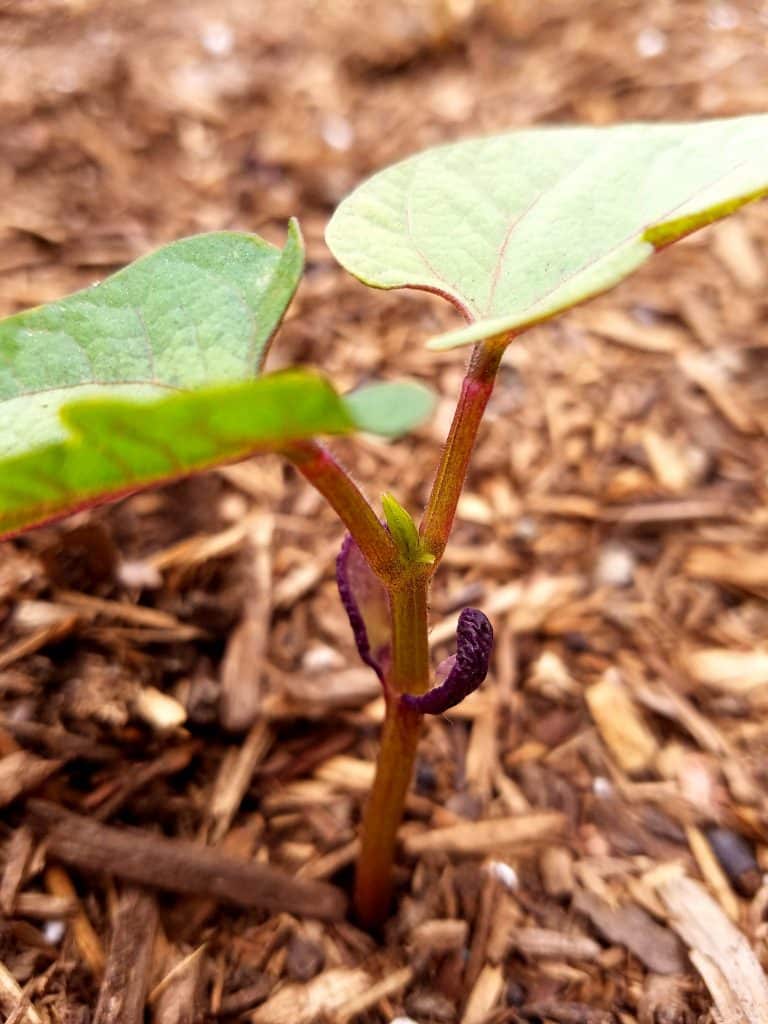 And this is half way through the growing period, around 50 days. This is our garden bed filled with just beans!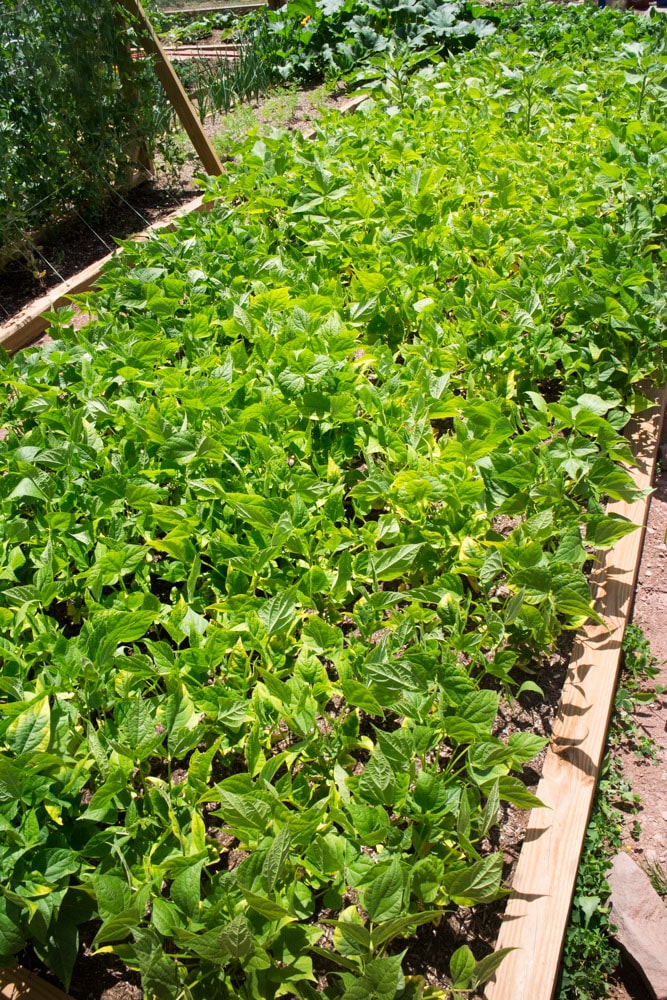 Me as the black bean lady. The beans were just picked and now they'll hang in the shed for a week.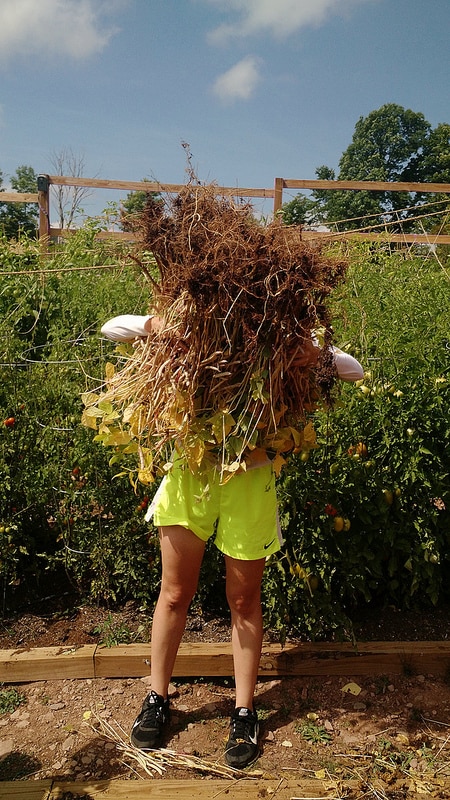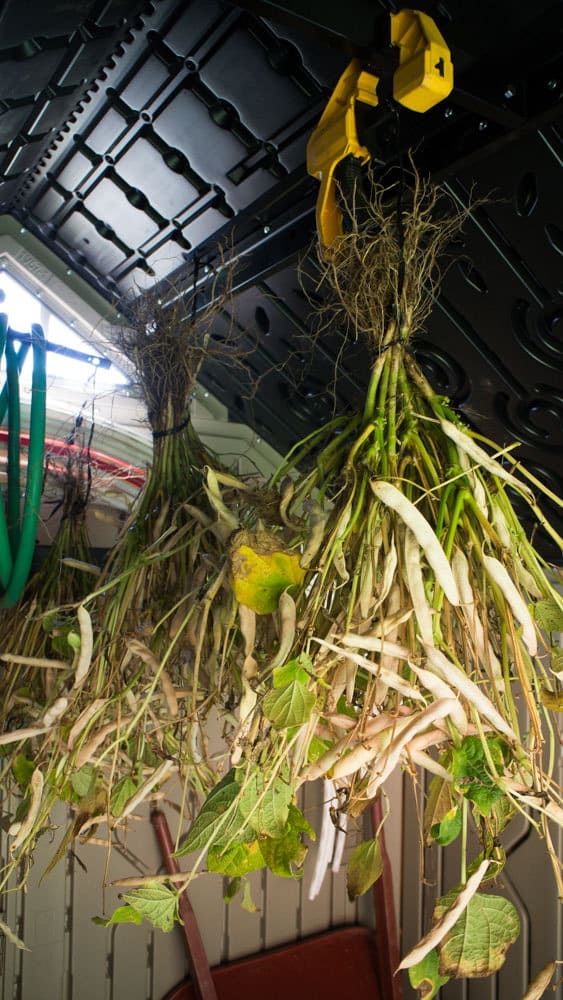 And then the most tiring part… popping open the pods and taking out the beans! If you're growing lots of beans, put aside a entire afternoon for this.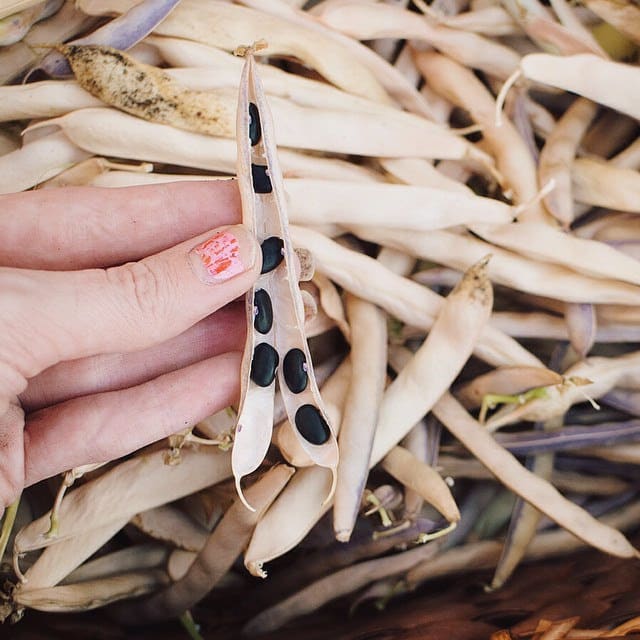 Once they're all removed from the pods, store in a jar, preferably glass jar so you can admire them. Beans store wonderfully, I don't think I've ever had beans that went bad.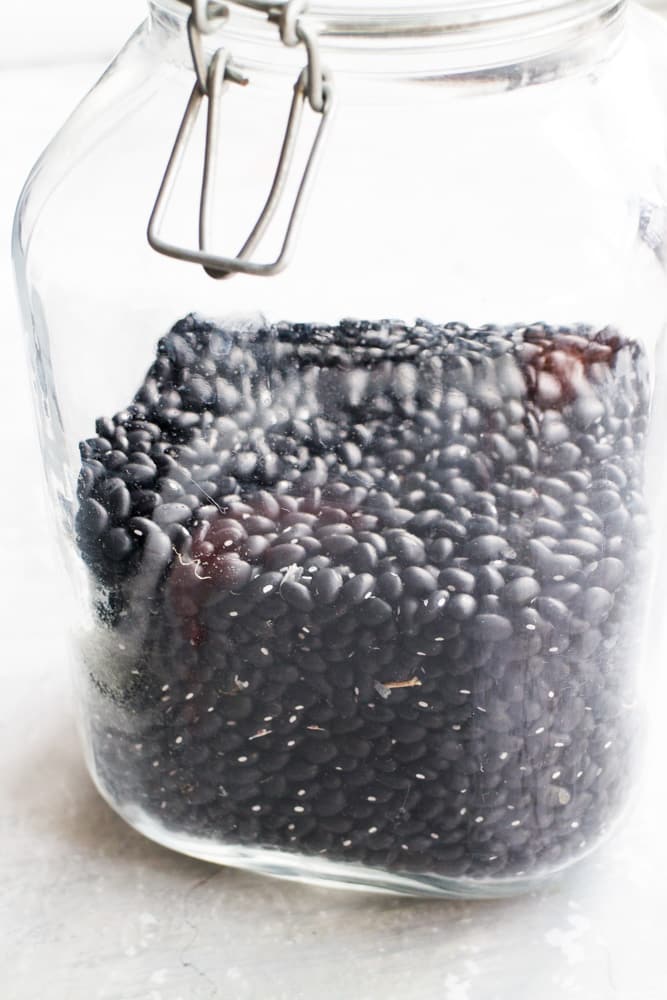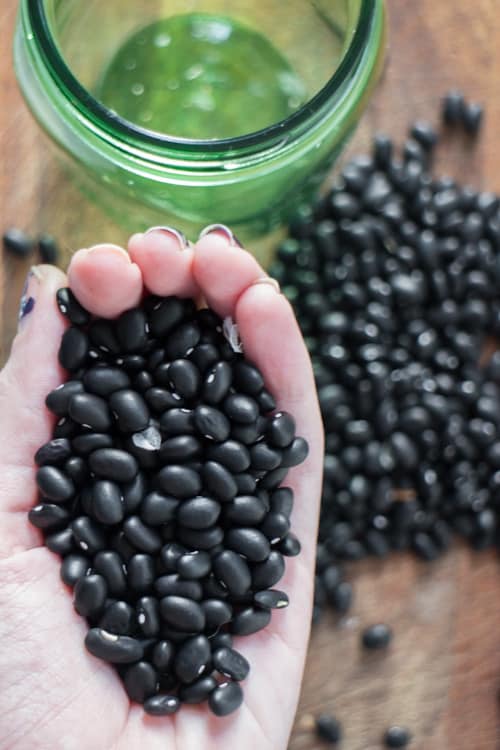 My favorite part of growing Summer dry beans is being able to eat them in the middle of Winter when it's 30 degrees out. It really makes Summer gardening feel special!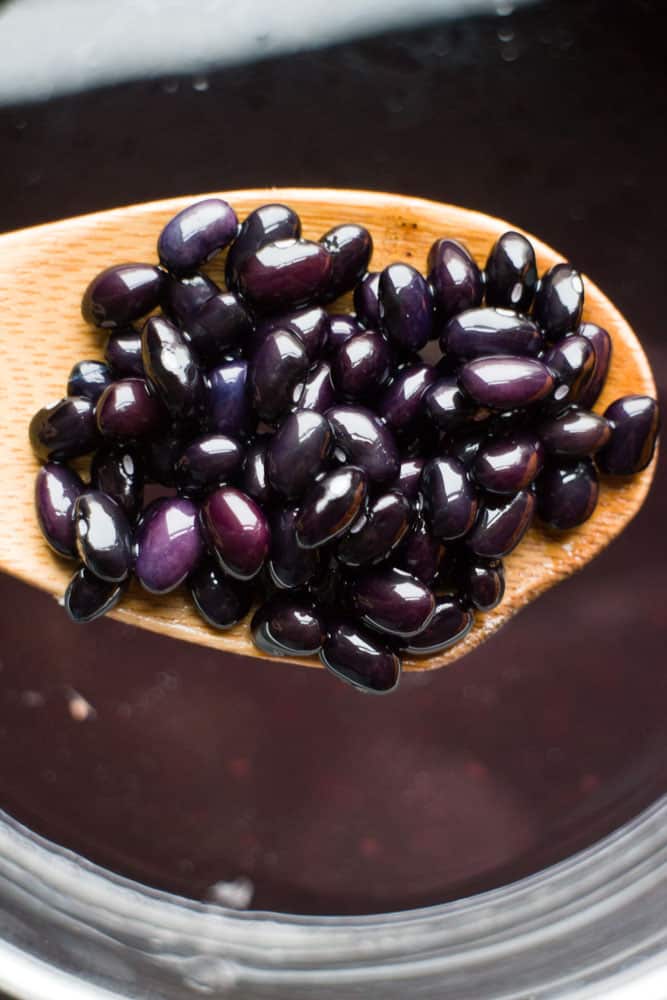 Hope you enjoyed learning about black beans and I hope you try growing them! As always if you have any growing questions leave them in the comments section.
Tip: Once you have black beans, try my Instant Pot Black Beans and Black Bean Tacos!
Tip 2: Looking for the best green beans to grow?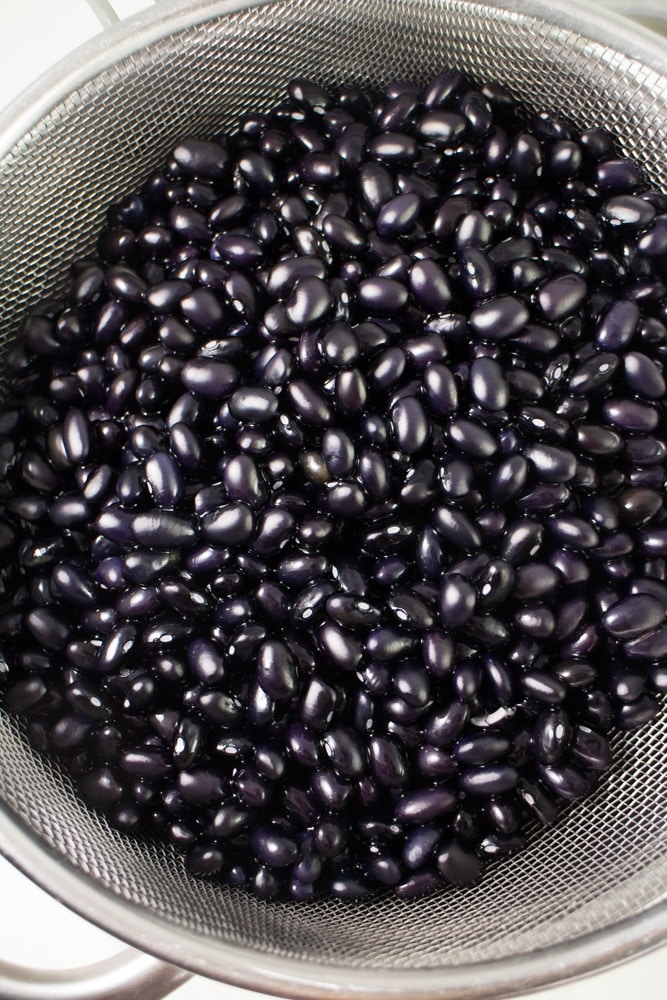 Pin for later: