The title says it all… we grew black and yellow beans this year!
In the past we didn't have a bunch of success with bush beans in our 4×4 boxes so we didn't have a lot of positive vibes, but something changed from that year to this year, because now those boxes are full of happy growing beans! Next year we'll be filing those boxes full of beans from Spring to Fall… I can't wait!
This year we decided to give black beans and yellow eye beans a shot. We planted the seeds on June 26 directly in the soil and we picked them on September 11. From there, some were dry already while some others needed a additional 2 weeks to dry.
Let's go on a picture journey, ok?
Fall is here, plants are turning yellow and brown. Many vegetables have been picked and more in the next few weeks.

If you take a look at a box of beans, you'll see some of the plants were pretty dried out.

This is good. If your beans can dry directly on the plant, then you can just pick them right off and shell them.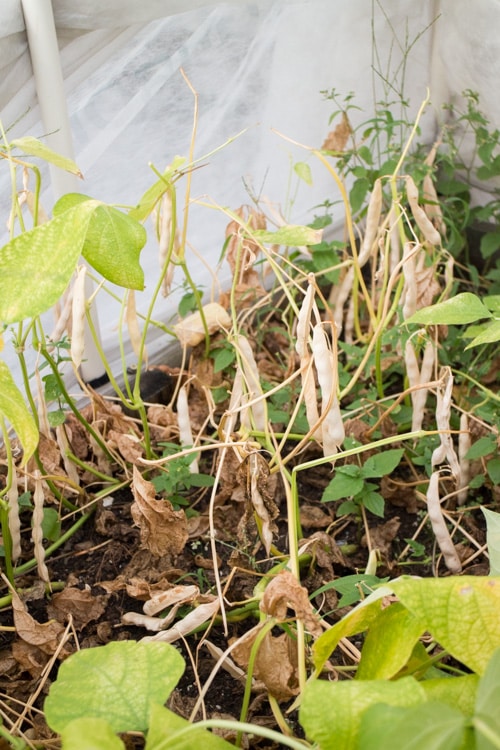 These beans were dry.

How can you tell? Give them a little shake. If you can hear your beans rattle around, they are good to go.
These here are yellow beans ready to be picked!

Now these purple tinted beans are black beans!

A large handful of beans grow on each plant.

We throw the beans that are completely dry into a basket. Then we'll shell them downstairs in our apartment.

Because I was so excited I had to crack open a couple beans to bask in their prettiness!

Black beans guys! We grew black beans!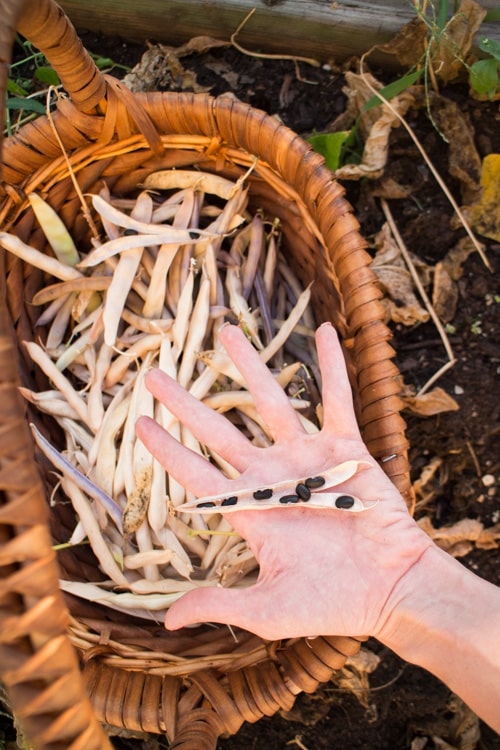 Some of the plants weren't completely dry so we hung them in a stairwell to dry. These plants only took 2 weeks to dry completely. You want to be sure you dry them inside because if a rainstorm stops by it will make those drying beans not so dry anymore.

And then once they're all dried and ready to be shelled… you got yourself some beautiful beans to enjoy and store for the Winter!
First up, the black beans! Let's swoon at these babies. If you saw my taco recipe earlier this week then you know I'm already enjoying them!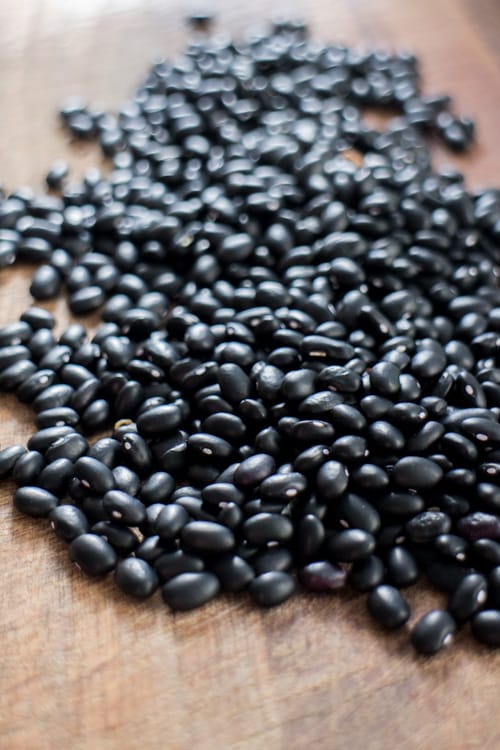 Oh yeah, I'm totally in love with them.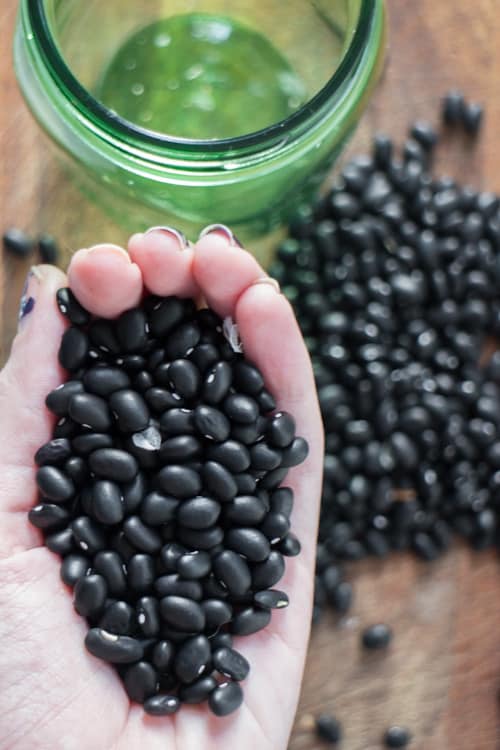 Here's the beans enjoying a view of Brooklyn. By the way, don't you love colorful mason jars?
Now onto the yellow eye beans. I'm kinda in love with how pretty these beans are.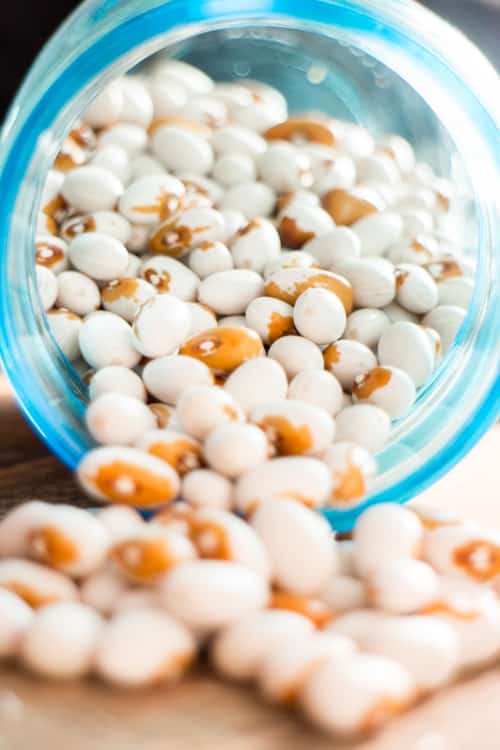 I mean seriously, look at them. Each one is different.

Oh hey little bean. You are gorgeous.

Now on to thinking about recipes for them.. I'm thinking homemade baked beans! Yum!

Hope you guys enjoyed the photo journey of growing dry beans for the first time this year!
Have you grown your own beans? Are you surprised by how they grow at all?