Let's bake some EASY Chocolate Chip Zucchini Cookies! If you love a crispy, crunchy cookie, this cookie recipe is for you. These cookies could not be more simple to whip up and they're ready to eat in just 15 minutes! They're so scrumptious your kids won't even mind the vegetables we're adding into these cookies!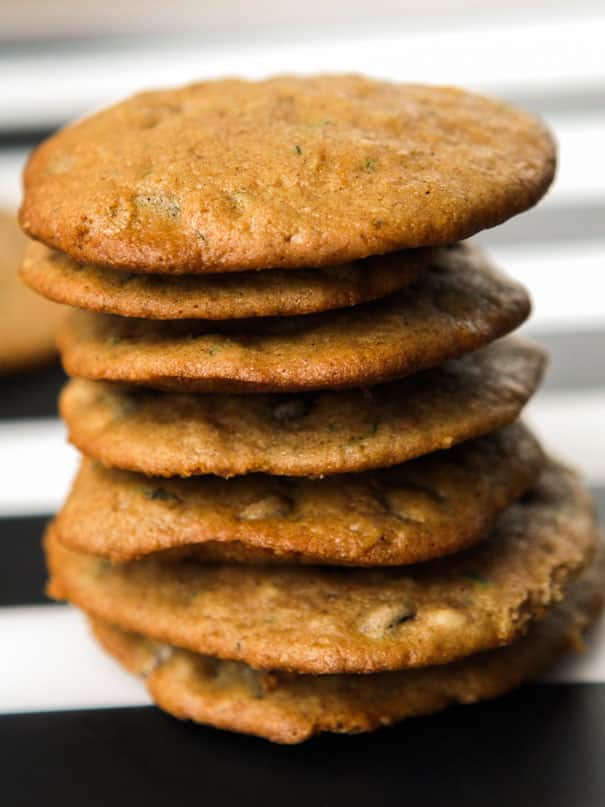 These chocolate chip cookies are SO yummy! And I like to consider them healthy too, because whenever a vegetable gets added to the mix that food immediately should be declared healthy. Look ma, I'm eating my vegetables (wrapped up in brown sugar, butter and chocolate chips, but still..)!
In all honesty though, they're a great way to add a little bit of vegetable to your regular cookie, or to introduce zucchini in a fun way to a picky child who's anti zucchini. You know I like to be sneaky and add in hidden vegetables whenever I can!