Bread Machine Italian Bread recipe. These easy step by step instructions show how to make crusty Italian bread in your machine. I make this homemade bread weekly for family!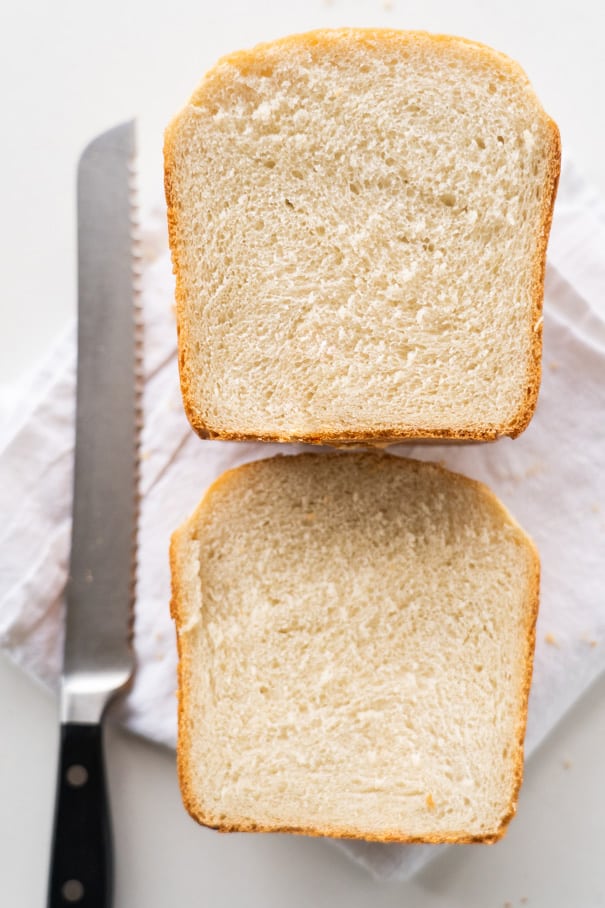 Italian Bread Recipe For Bread Machine
One of the main reasons why I got a bread machine was because I found myself stopping at the local general store twice a week to pick up a Italian loaf. One of my first recipe goals was to make a Italian Bread that my family would love served with dinner. This bread is now made weekly in my kitchen!
We love this bread served alongside lasagna, Creamy Tomato Soup, and Slow Cooker Casseroles!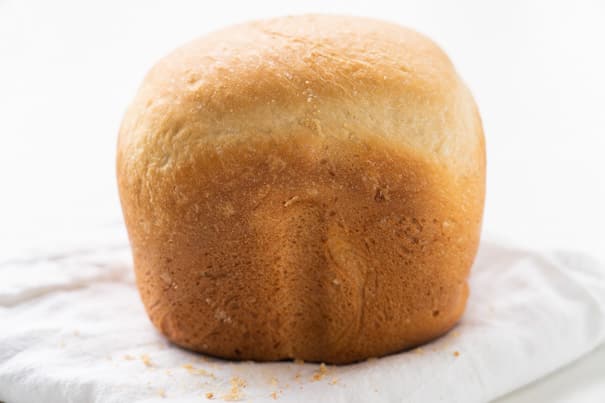 Bread Machine Recipes
If you're new to the bread machine world you'll want to first read the manual that came with it. Not only will the manual give you some basic recipes, but it'll also talk about the order you should add your ingredients into the pan.
This is a important step that shouldn't be overlooked, so please follow your bread machines ordering for the best possible bread. Most likely the order will look something like this:
Water (Liquids)
Flour
Sugar
Dry Milk (note: you don't need milk for this recipe)
Salt
Butter / Oils
Yeast
It's important to add them in the right order as it will affect the bread quality when it's kneading it.
I have a Zojirushi BB-SSC10 bread maker which makes 1 pound loaf sizes, perfect for my family.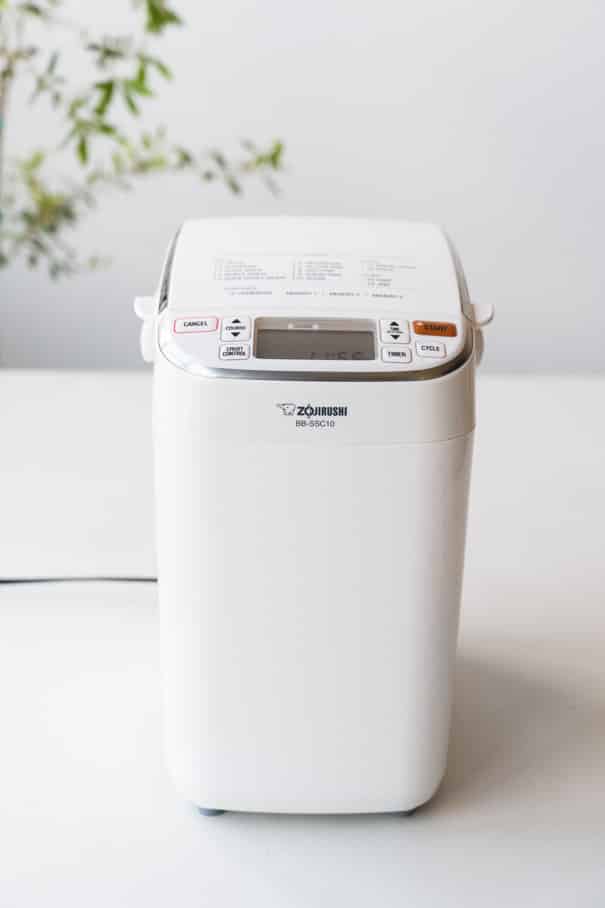 If you are looking for something a little larger check out Cuisinart 2 pound bread maker. If you aren't sure what bread maker to get, check out my bread machine guide.
Italian Bread Ingredients
Here's the ingredients you'll need to make this Italian Bread. The ingredients are so basic you probably already have everything in your pantry.
water
bread flour
sugar
salt
olive oil
active dry yeast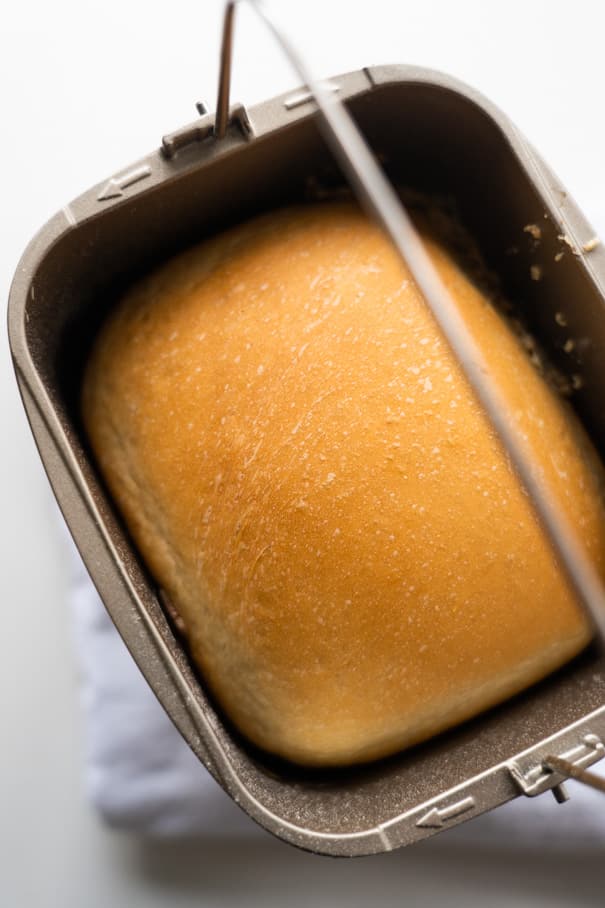 How to Make Homemade Bread
Time to make Italian Bread! Grab your bread machine and plug it in. Bread machines take on average 3 hours to make bread from beginning to end. The only work you'll do is in the first 5 minutes!
Add your cold water to the bread pan. Cold water is important for this bread, so don't use warm water.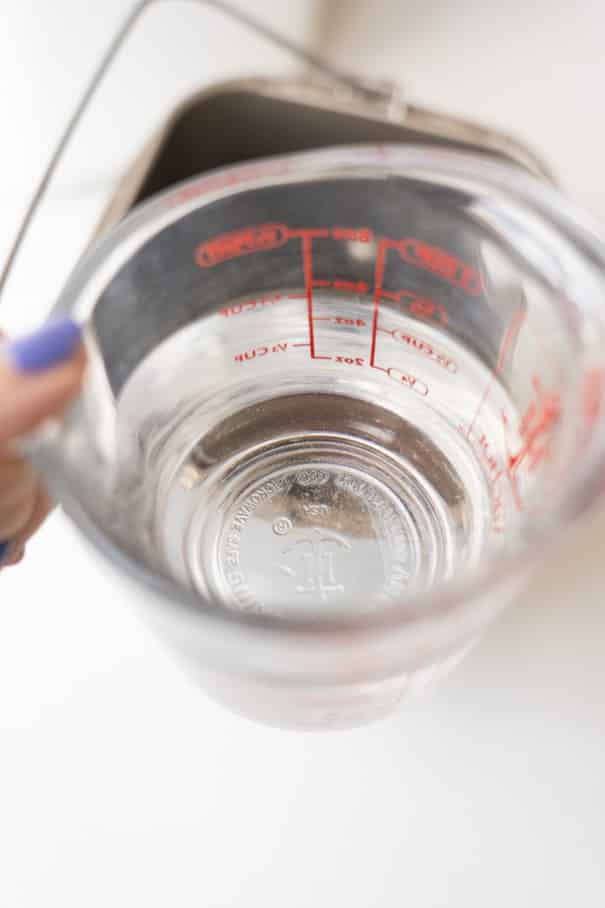 Now add your bread flour.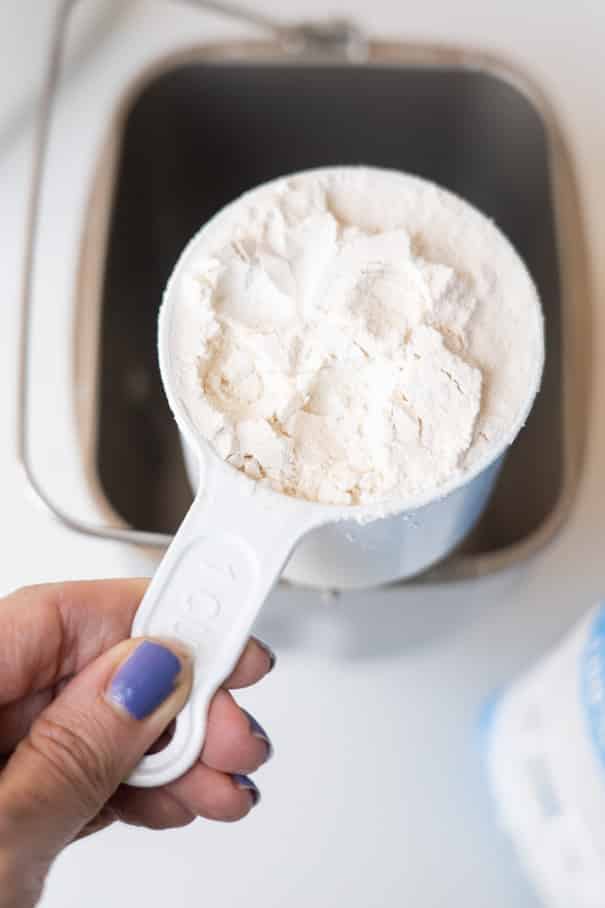 Everyone has their favorite bread flour but in my opinion they aren't all created equally. I stick with King Arthur or Bob's Red Mill, I'll buy whichever one is on sale at the grocery store.
Next, add your sugar. You only need 1 tablespoon.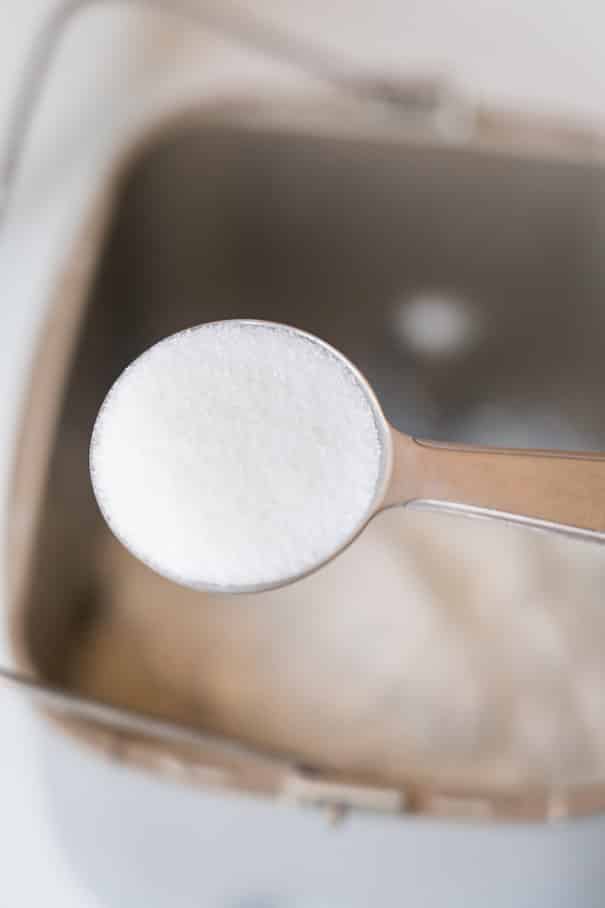 And now your salt..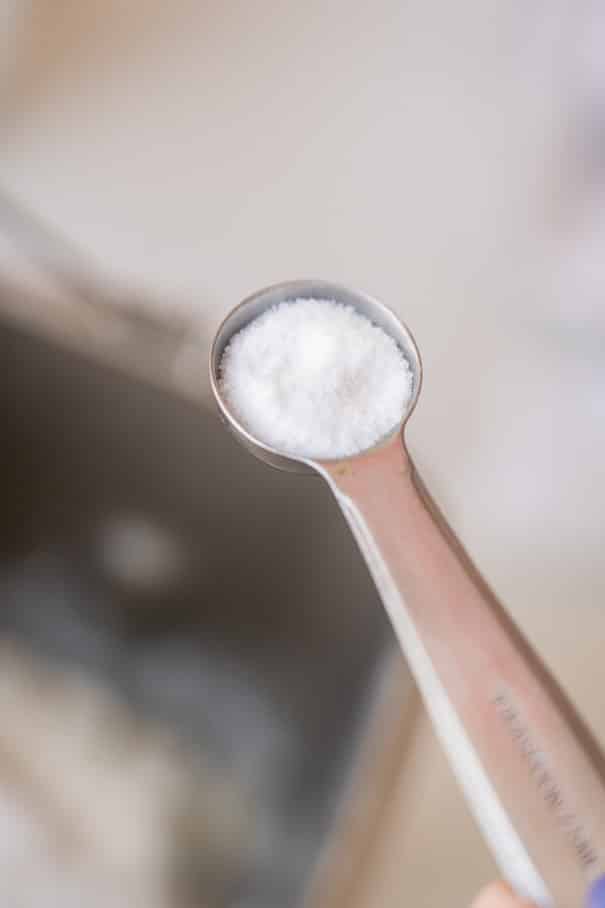 And now 1 tablespoon of olive oil.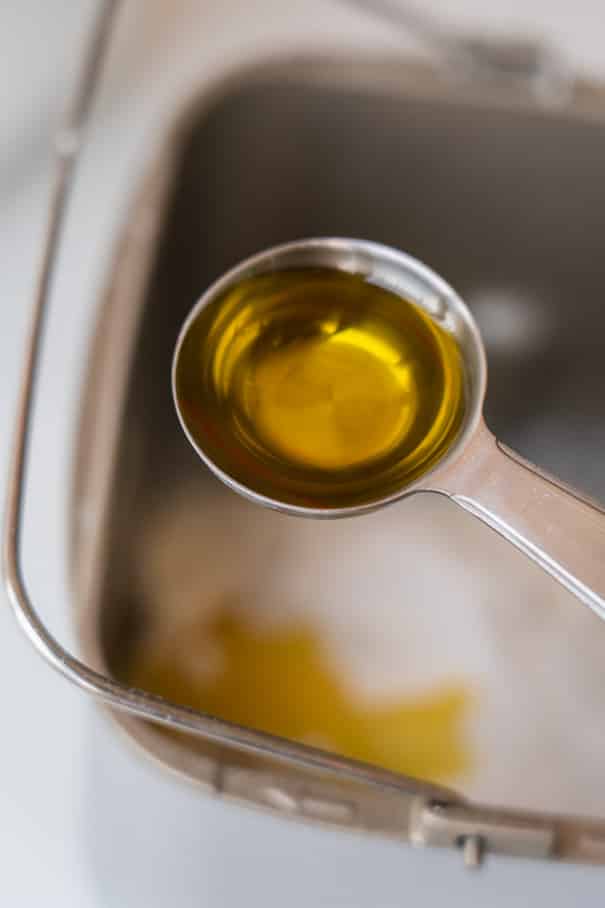 Finally add your dry active yeast on top.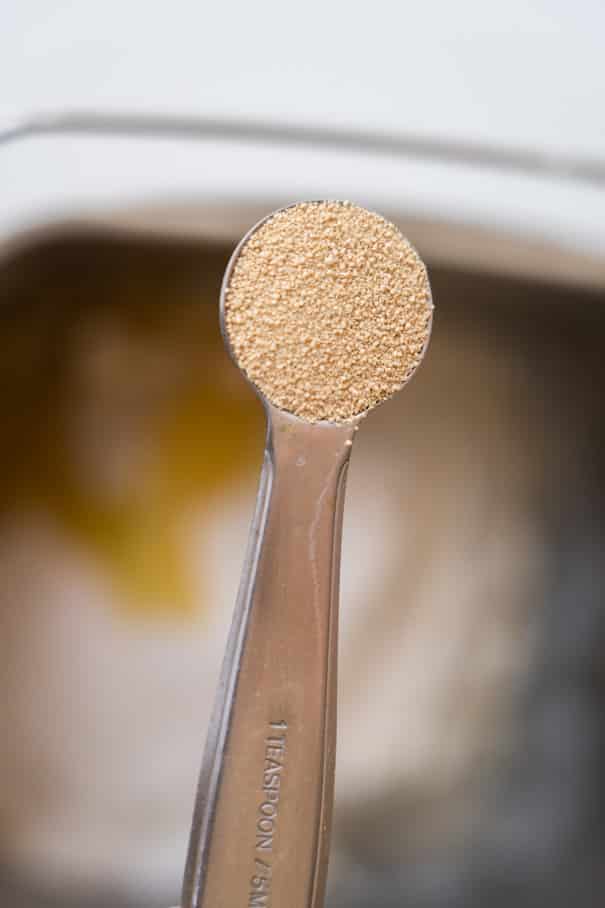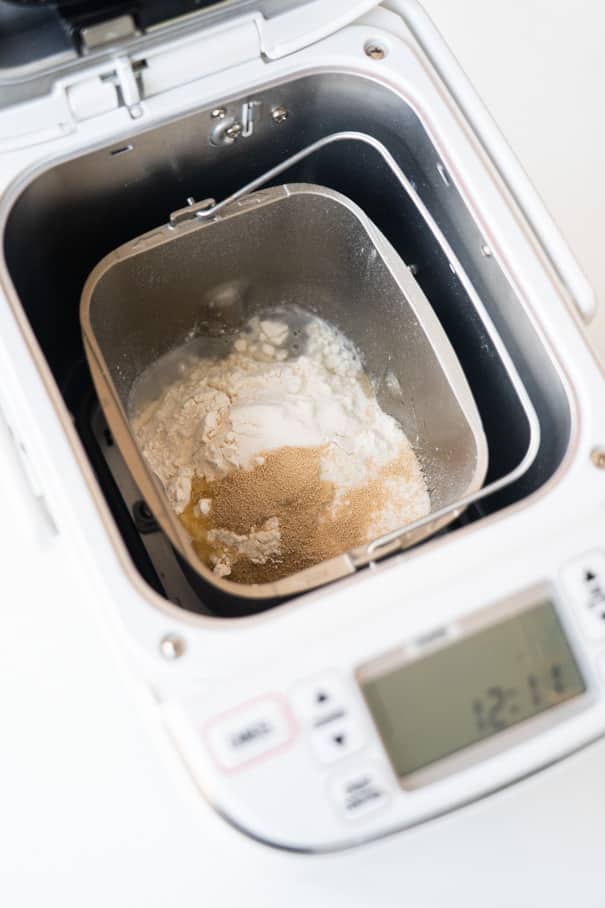 Now place your bread pan into the machine and close the lid. If your machine has a Italian bread setting, choose that.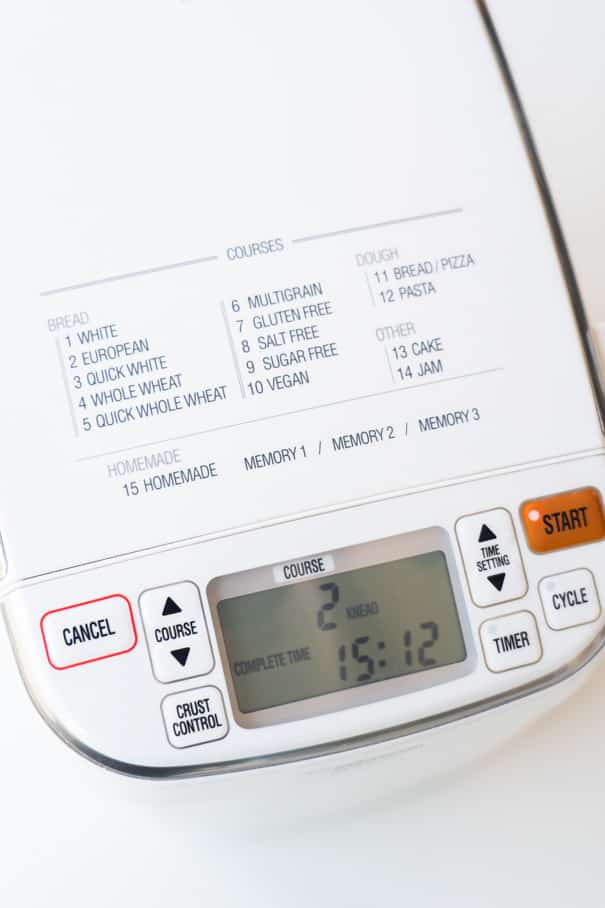 If it doesn't, just select the basic bread option. Now press start.
Now the bread will start the process of rising, kneading, rising some more and finally baking.
Here's how it looks in the kneading process in the very beginning.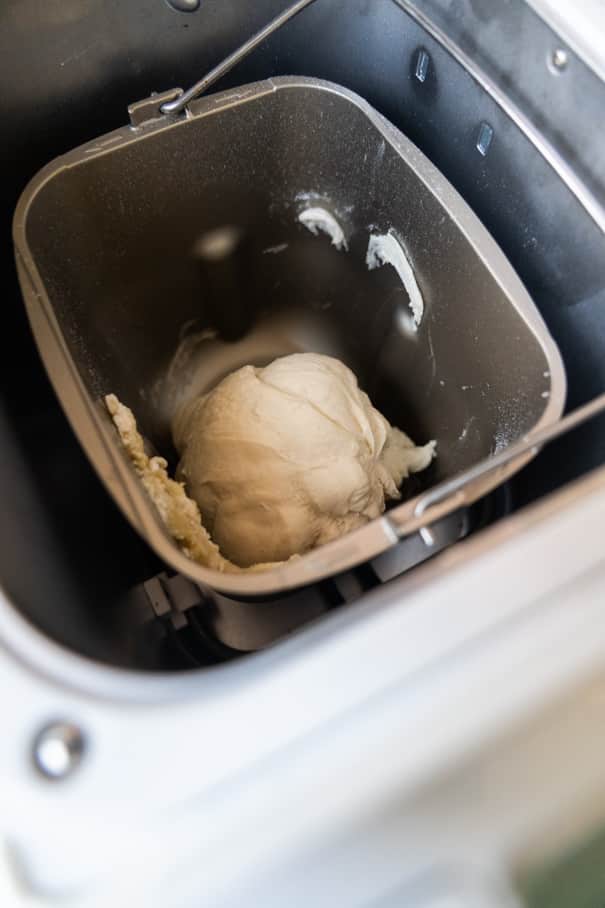 And this is after it has risen.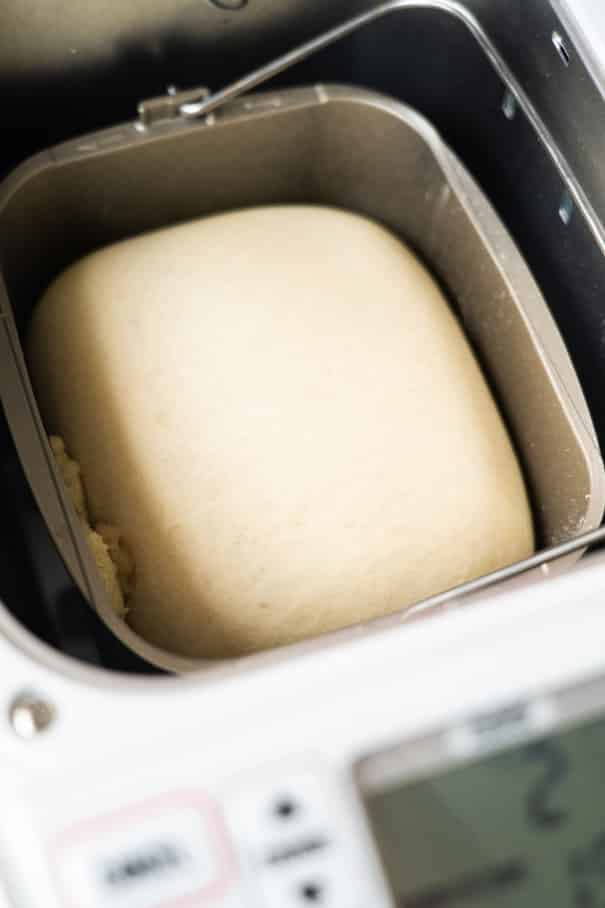 And this how it looks when it's fully baked. Beautiful, isn't it?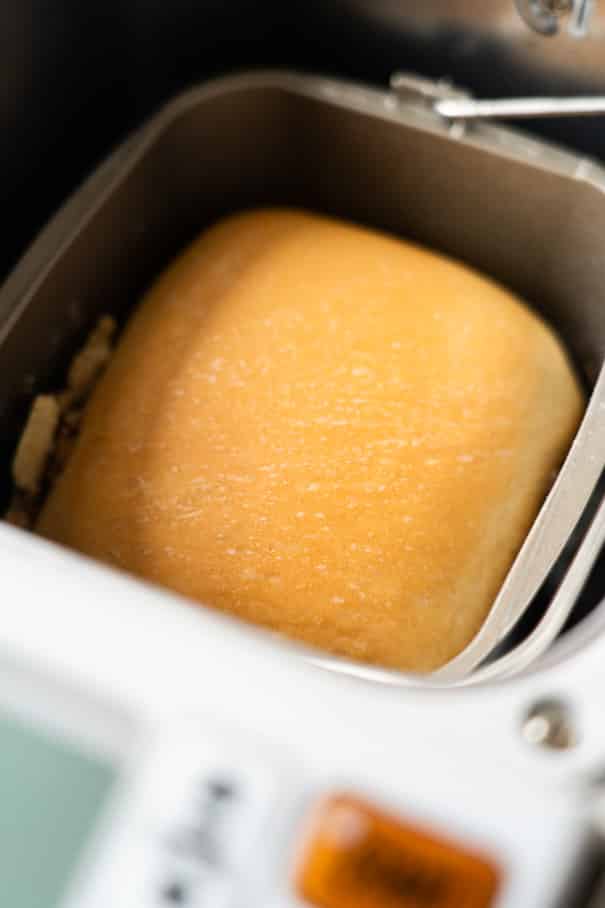 When it's done baking your machine will probably let out a fun little jingle. Do a little dance because you just made delicious Italian Bread! (Want to know something really crazy? While I was typing the last line my loaf of bread finished and it started playing the jingle! How's that for perfect timing? Now I'm worried that my bread machine is watching me!).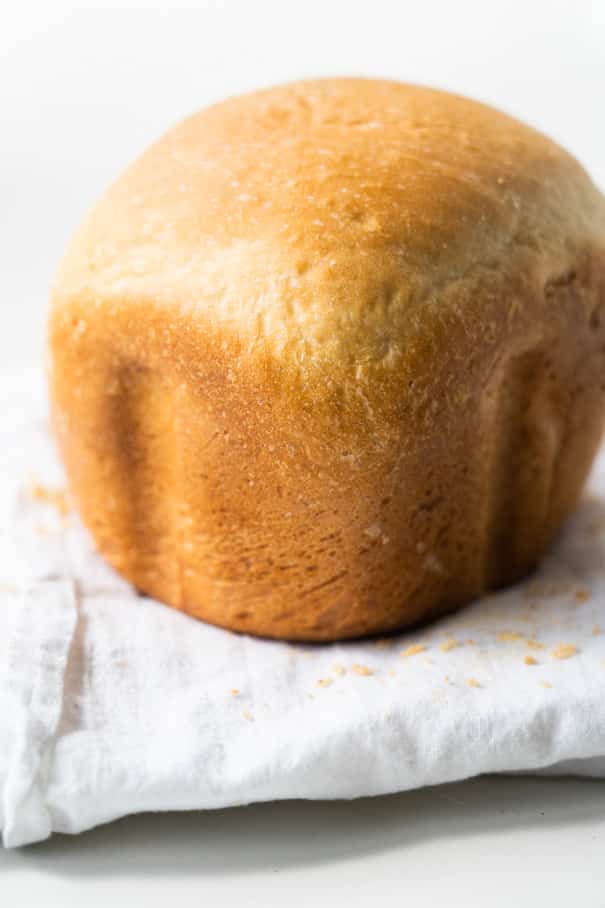 After it's finished baking, your machine will most likely turn on warm mode to keep it warm. You can keep it like this, or if you're impatient like me you'll take it out of the machine (careful: it's hot!) and then remove the bread from the pan. No matter how many times I bake bread I'm always amazed by how easily it slides out of the pan!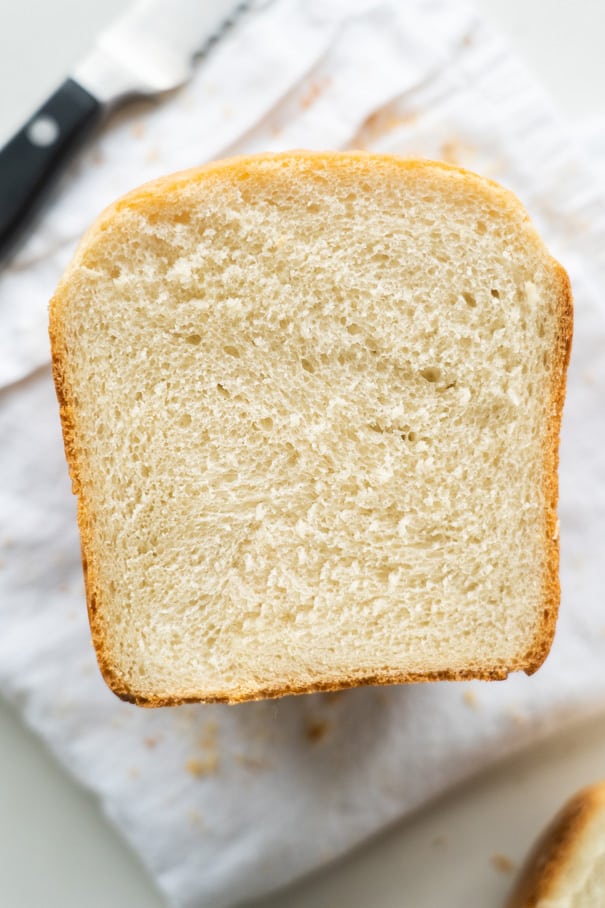 Now it's time to cut a slice of this bread and enjoy! I love my Italian bread with a little bit of butter, or raspberry jam if I'm looking for a treat!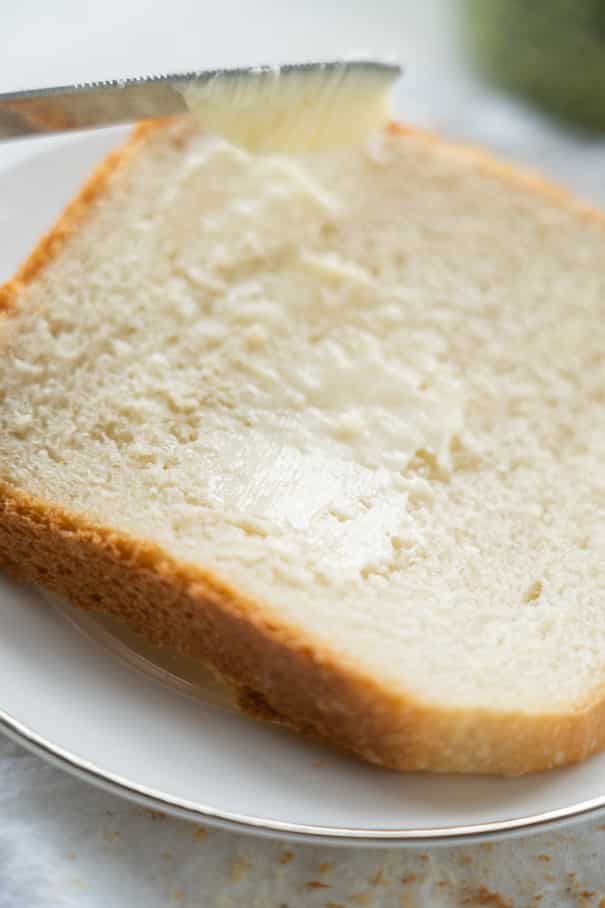 More Bread Recipes
If you're looking for more bread recipes, try some of my favorites below.
If you're looking for beginner bread machine recipes check out this easy bread using all purpose flour and this foolproof sandwich bread recipe.
Pin for later: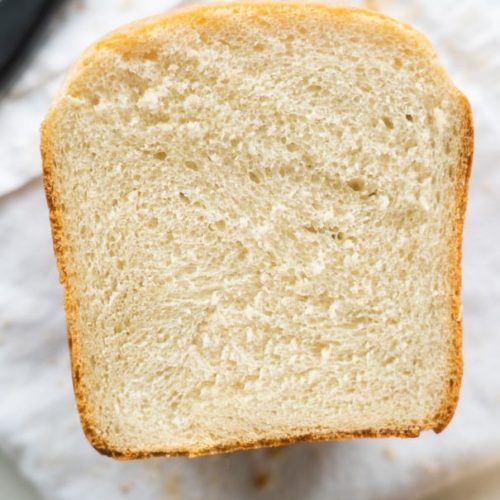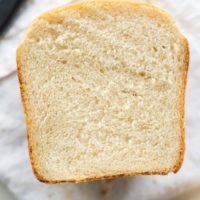 Bread Machine Italian Bread
Print
Bread Machine Italian Bread recipe. These easy step by step instructions show how to make crusty Italian bread in your machine. I make this homemade bread weekly for family!
Prep Time: 5 minutes
Cook Time: 3 hours
Total Time 3 hours 5 minutes
Ingredients
3/4 cup cold water
2 cups bread flour I recommend King Arthur or Bob's Red Mill
1 tablespoon sugar
1 teaspoon salt
1 tablespoon olive oil
1 teaspoon active dry yeast
Instructions
Place water, bread flour, sugar, salt, olive oil and active dry yeast in the pan of the bread machine in the order recommended by the manufacturer.

If you have a Italian Bread cycle, press that. If you don't, select Basic Bread cycle. Press Start.

The machine will now make the bread. Once it's done baking, remove from the machine and serve.
Nutrition Information:
Calories: 135kcal (7%)