Cheesy Jalapeno Wonton Poppers. These are super easy to make and are perfect for a party appetizer!
These Jalapeno Cheese Wonton Poppers will have you popping them in your mouth in record speeds!
That sentence you just read is totally correct. I've witnessed it. I've witnessed myself not being able to stop popping these little delicious cheesy Jalapeno wontons in my mouth. 1, 2, 3, 4… who continues to count after 4?
Right now we have pounds of jalapeno peppers just picked from the garden. This was our first year growing them and they did about a million times better than what we expected. It's good that we both love jalapenos because they are pretty much in every meal we eat, from breakfast to dinner to dessert (experimenting with some chocolate jalapeno ideas!). These poppers are made with wonton wrappers which are a easy way to roll them up. There's no fancy wonton folding action needed. For these we're just filling each wrapper up with yummy cream cheese jalapeno mixture and rolling them up. It's that easy.
Enjoy and pop away!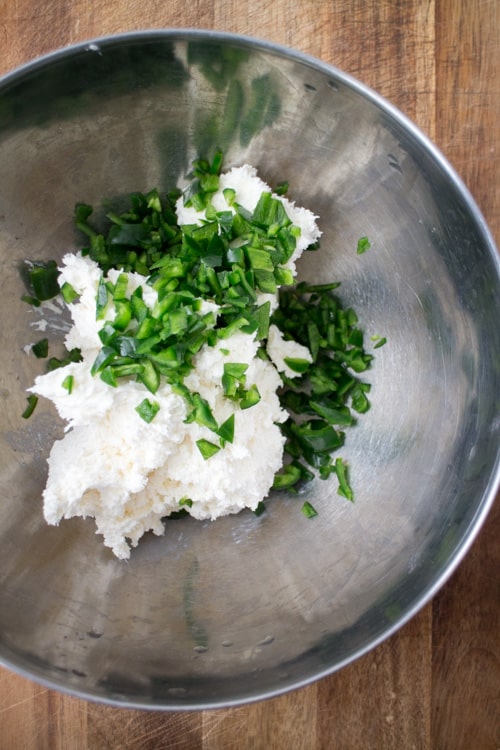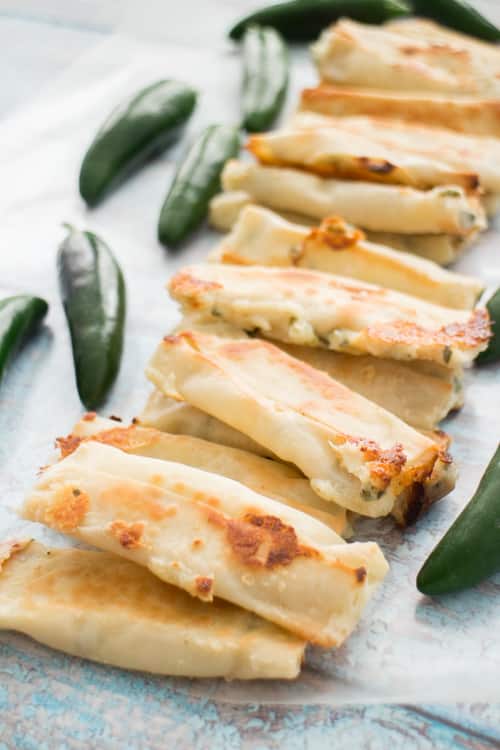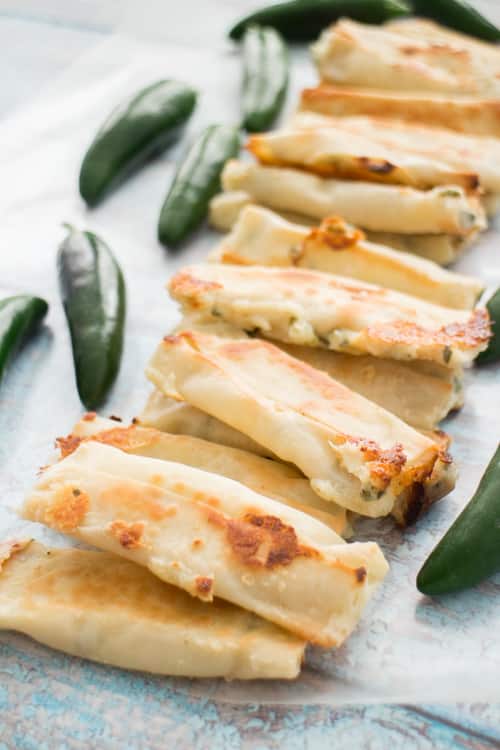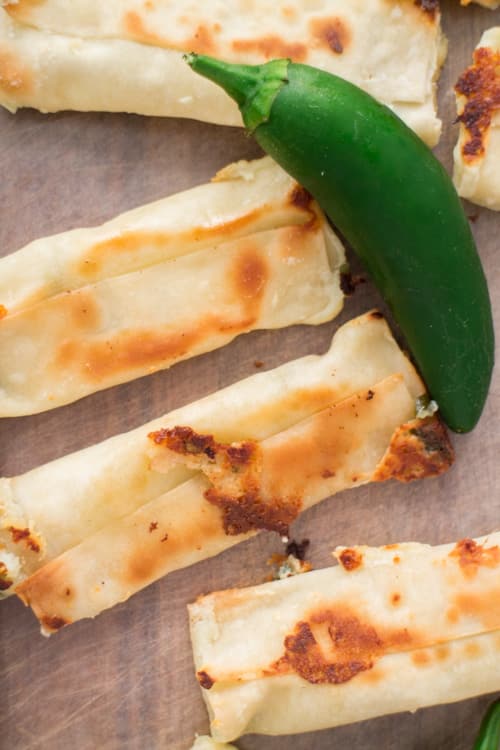 Jalapeno Cheese Wonton Poppers
2014-07-10 23:27:16
Ingredients
8 oz cream cheese
4 jalapeno peppers - seeded and diced
1/4 teaspoon garlic salt
1/4 teaspoon onion powder
1/4 cup shredded mozzarella
20 square wonton wrappers
olive oil to brush
Instructions
Preheat oven to 475 degrees.
In a bowl stir together cream cheese, jalapeno peppers, garlic salt, onion powder and mozzarella cheese.
Put approximately a teaspoon of cream cheese filling on wonton wrapper at base and roll up into a roll. Continue to do this for all 20 wonton wrappers.
Spray a baking sheet with nonstick spray.
Brush olive oil on all rolled up wontons and place on baking sheet.
Bake 8 minutes, flipping them halfway.
Serve warm and enjoy!
Notes
Make sure wonton wrappers are soft and not frozen. If they are still frozen they will break when rolling. A drop of water on a wonton wrapper will loosen it up to roll.
Brooklyn Farm Girl http://brooklynfarmgirl.com/