This post brought to you by Honeysuckle White® and Shady Brook Farms®. All opinions are 100% mine.
These Cheesy Jalapeno Sausage Dogs are quickly becoming a Summertime favorite here! We had them a few nights ago and we're still discussing how good they were. In fact, I'm planning to grill up a few more for dinner tonight!
Who doesn't love a grilled sausage, covered in cheese? Throw on some Mexican taste of salsa verde, jalapenos and onions and you got a Sausage Dog bursting full of flavor!
I love that these sausages are turkey too. Turkey has becoming more popular over the years, but can you blame it? It's a great alternative to other proteins that is great for grilling. It comes in all your BBQ favorites too – brats, burgers, tenderloins and more. Did you know that turkey has more protein than beef? Did you know it has fewer calories than chicken? Did you know it has less fat than pork? I know, awesome!
So next time you're craving a flavorful BBQ favorite, grab this Cheesy Jalapeno Sausage Dog!
Cheesy Jalapeno Sausage Dogs
2014-07-01 01:57:25
Ingredients
6 Sweet Italian Turkey Sausage Links
6 sub rolls
3/4 cup shredded cheddar cheese
6 jalapenos - seeded and sliced
3/4 cup onion - chopped
salsa verde to pour on
To cook Sausage
For skillet: Preheat a non-stick or lightly sprayed skillet over medium heat. Add sausage links, cook while turning frequently, until browned. Cook through until they have a internal temperature of 165 degrees.
For grill: Preheat lightly oiled grill. Grill sausage links, turning occasionally, until browned. Cook through until they have a internal temperature of 165 degrees.
Put sausage links on sub rolls.
Add shredded cheese on top.
Pour salsa verde on top of the cheese to cover.
Spread chopped jalapeno and onions on top.
Serve and enjoy.
Brooklyn Farm Girl http://brooklynfarmgirl.com/
When buying turkey products, from ground turkey to turkey breasts to sausage links for these dogs, I always pick up Shady Brook Farms products. Shady Brook Farms is popular here in the Northeast but they might not be available where you are. If not, check out Honeysuckle White which is equally delicious.
Right now they each have a new line of turkey burgers out that that will make your mouth water. In just 20 minutes from freezer to table you can have a juicy burger ready for you. They come in Savory Seasoned, Ready to Season, Cheddar Jalapeno and Swis, Bacon & Onion flavor. These turkey burgers are gluten-free and approved by the USDA as a good source of protein. They contain 58%-7% less fat than regular ground beef. Don't you love that?
Check out the
Grilling With Friends Facebook app
which lets you plan grilling sessions with friends! The app includes a menu builder, invite list manager and more helpful tools. Enter their sweeps for a chance to win a new Weber grill and $1,000. Think of the amazing BBQ you can have with that!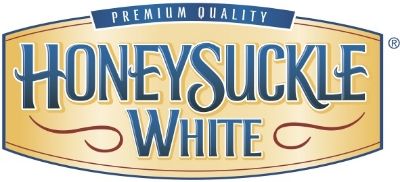 For tips and recipes, visit Turkify.com