Does it feel like Fall to you? The weather is changing here to the point of my mittens have made a few appearances already. The pavements are covered with leaves ranging in shades of yellows, oranges and reds. The heat has been turned on and usually at least 2 cats can be found in front of the heater warming up their bellies. The days feel shorter as it becomes dark out around 5PM. At home I wear the fluffiest socks to stay warm with cement floors in our loft.
As Fall approaches into Winter our meals begin to change. There's more slow cooking, many more soups from creamy to vegetable and more weekend roasts and chickens. Last weekend we were craving a chicken dinner to help us feel warmer and fill the house full of delicious cooking smells.
If Autumn had a taste this would be it. This is a dinner that screams out that the seasons are changing.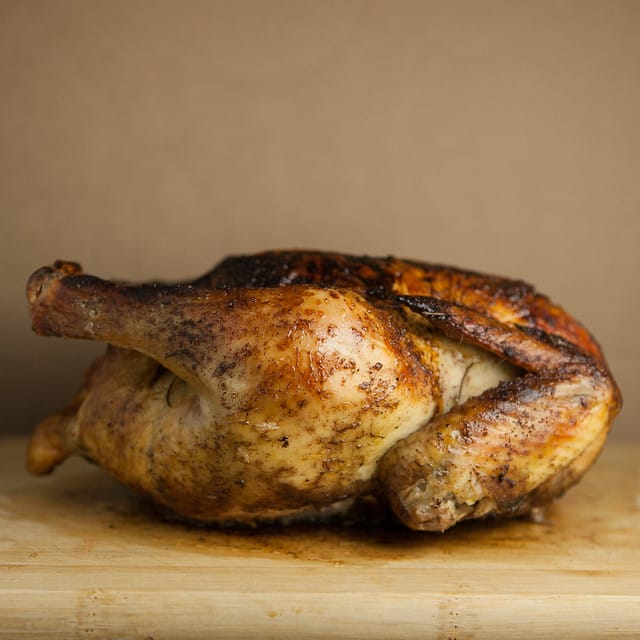 The chicken is seasoned with rosemary, cloves, allspice, nutmeg, cinnamon, salt and sugar. Can you already smell Autumn?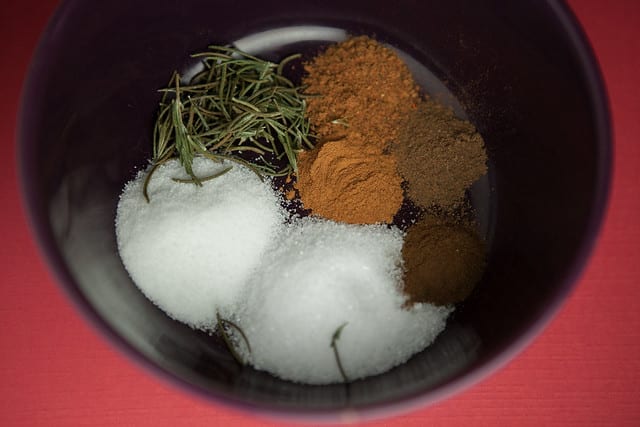 Inside it's incredibly moist and juicy.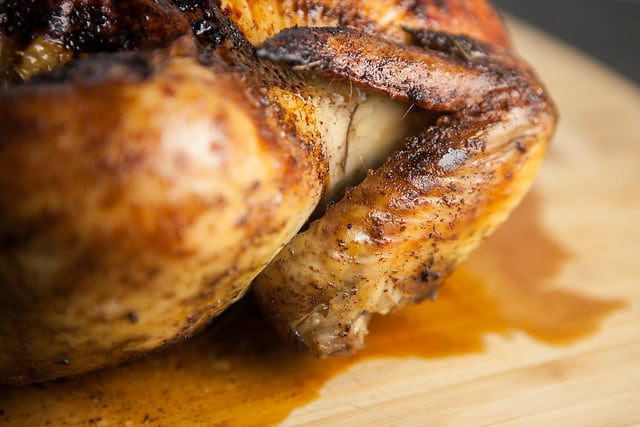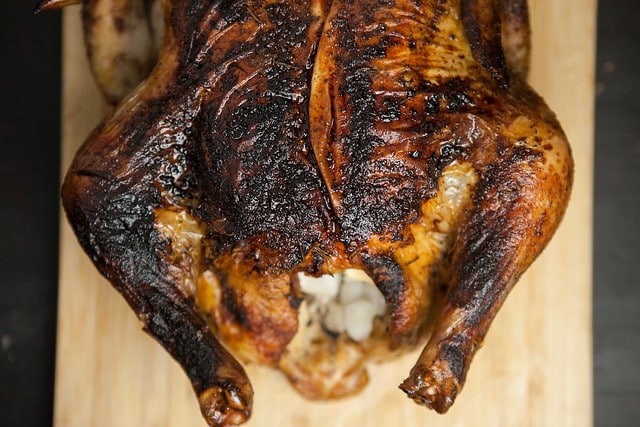 My favorite part of a chicken is always the drumstick. I will fight for this piece, but usually that doesn't happen as Matthew is more of a breast man (too easy – stop it). Occasionally I do have to fight off Essy who tries to nibble but she ends up getting her own bowl full of shredded chicken. All our cats look forward to chicken and turkey dinners, they smell it before it even goes into the oven.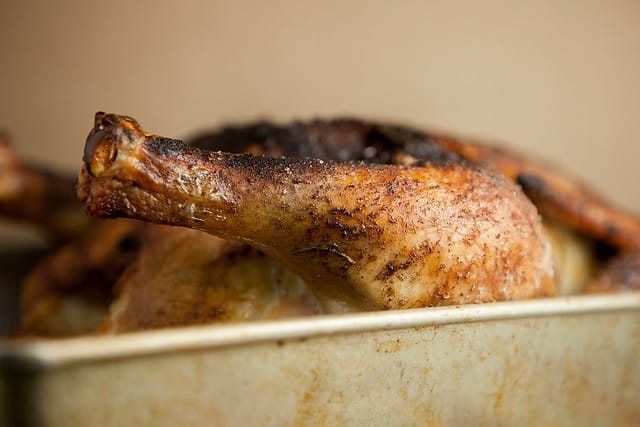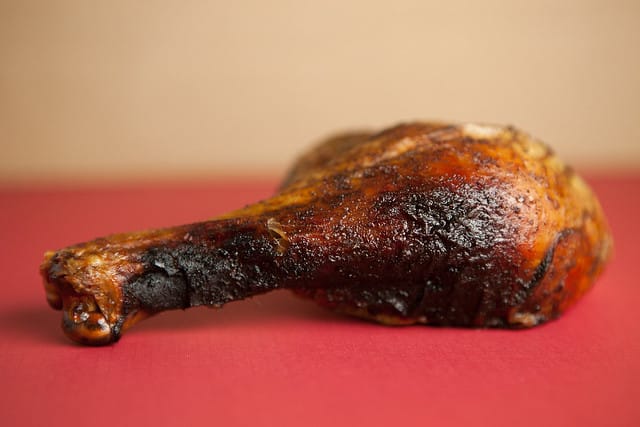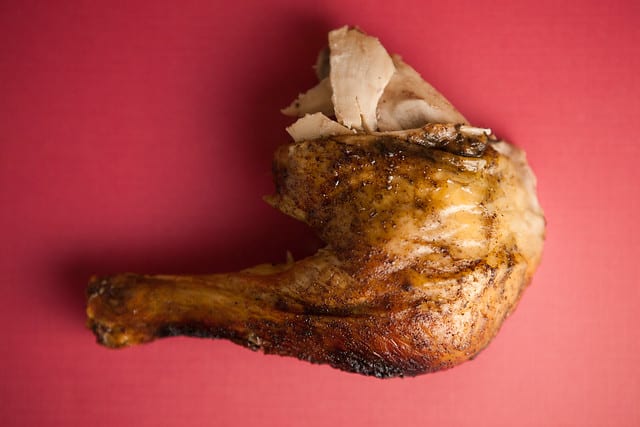 If you're looking for a comforting chicken dinner, look no further. You will love this spiced and moist chicken. Enjoy!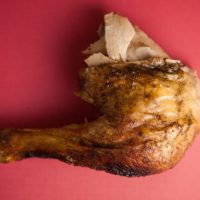 Autumn Spiced Whole Chicken
Print
Ingredients
6 pound chicken
1 tablespoon salt
1 teaspoon dried rosemary
2 teaspoons white sugar
1/4 teaspoon ground cloves
1/4 teaspoon ground allspice
1/4 teaspoon ground nutmeg
1/4 teaspoon ground cinnamon
8 cloves garlic - minced
1 onion - sliced
Instructions
Preheat oven to 500 degrees.

In a bowl mix salt, rosemary, sugar, cloves, allspice, nutmeg and cinnamon. Rub the chicken all over on both sides with this mixture.

Stuff the chicken with minced garlic and onion slices.

Place chicken, breast side down on a pan.

Put chicken in oven for 15 minutes.

Reduce heat to 450 degrees and cook for 15 minutes.

Reduce heat to 425 degrees and cook for 30 minutes.

Make sure chicken has internal temperature of 180 degrees.

Let cool for 15 minutes, serve.