Learn how to cook PERFECT Indian Basmati Rice Recipe in under 30 minutes! This easy basmati rice uses fragrant spices to create authentic tasting Indian rice. Pair it with roasted vegetables to make a healthy, vegan meal for dinner!
Basmati Rice
I love Indian food. The problem is that I don't have any experience with Indian cooking, or traditional Indian spices so I was always scared to try cooking it in my own kitchen. Instead I forked over the money for Indian take-out, wishing I could make my own!
Finally, I decided I was going to learn how to make Indian Basmati Rice! And I'm so glad I did!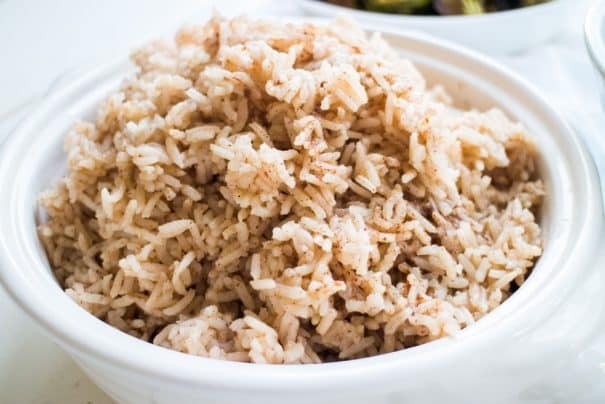 Basmati Rice Recipe
How authentic is this recipe? It tastes so much like our favorite Indian restaurant that Matthew thought I bought it from there! And here's the best part – it's so easy to make! You can be a total Indian food cooking newbie and totally nail this basmati rice recipe!