Collection of the best childrens tea sets for the modern home. Includes wooden, tin and eco friendly tea sets for kids and toddlers. All available on Amazon Prime!
Childrens Tea Sets
My daughter was 18 months old when she started to ask me to fill up her tea cups with water, her with a smile and happily slurping it down (and then immediately asking for a refill). She saw Mom drinking tea every morning and afternoon, so when she wanted to be part of my daily rituals, I welcomed it. I'm pretty excited that in a few years I'll finally have a tea house partner!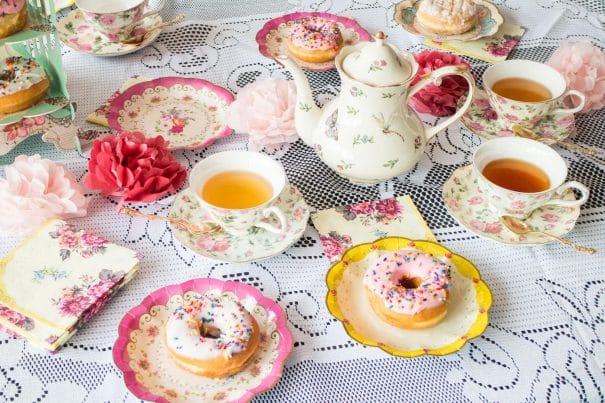 Check out my guide on how to throw a tea party!
For now though, tea parties exist in our house, usually on a cozy blanket or her play table. When I was searching for her first tea set, I wanted to get her something special that would last over time. In my heart, I hope that in 20 years, she finds her tea set hidden in storage and I get to tell her stories of how we used to have tea parties, together, with her stuffed animals, and they would just make my day!