Did your chocolate cake fall apart? Do you have peanut butter in the cabinet? Then you can put them together to make these delicious Chocolate Peanut Butter Cake Balls! This recipe is easy to make and a life saver for cake disasters!
One minute it's happiness, the next it's sadness. One minute your cake is in the oven, smelling great, you're surfing Pinterest for frosting ideas to really "wow". The next minute your chocolate cake won't come out of the pan, and then it does, in one million pieces. We've all been there. Actually I was there earlier this week. So before the tears and bad words come out I'm here to help you save the day.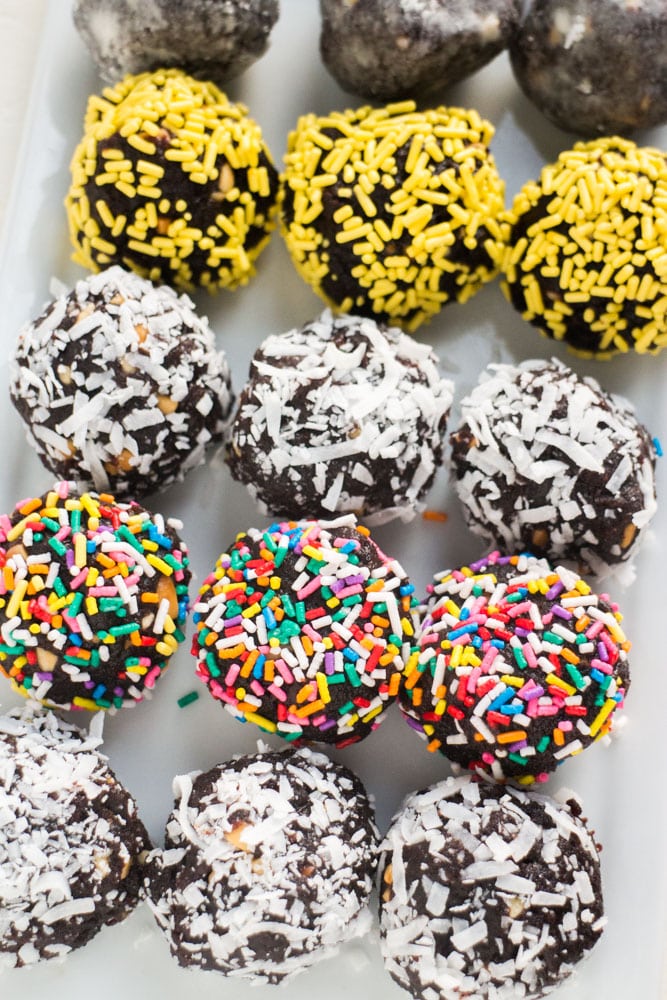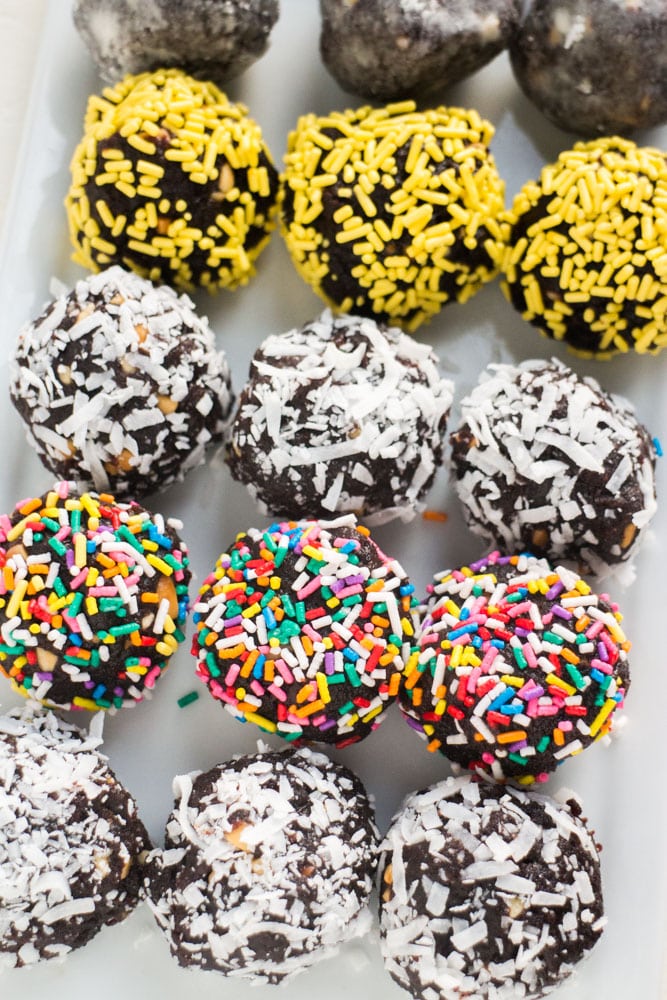 These Chocolate Peanut Butter Cake Balls are so delicious that you won't even mind ruining your cake. In fact, you might start ruining cakes on purpose to make these!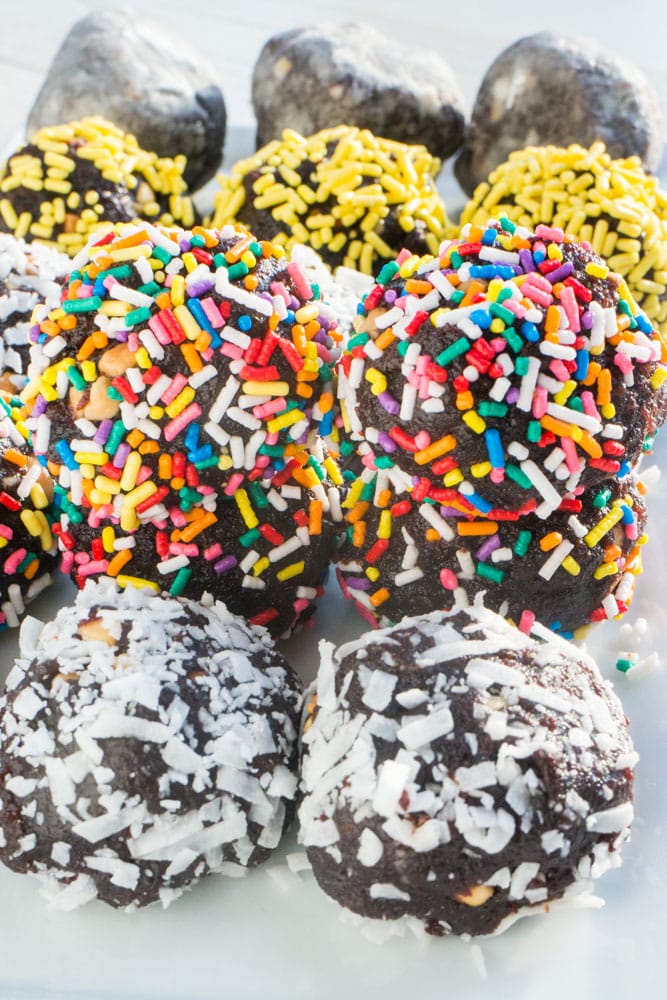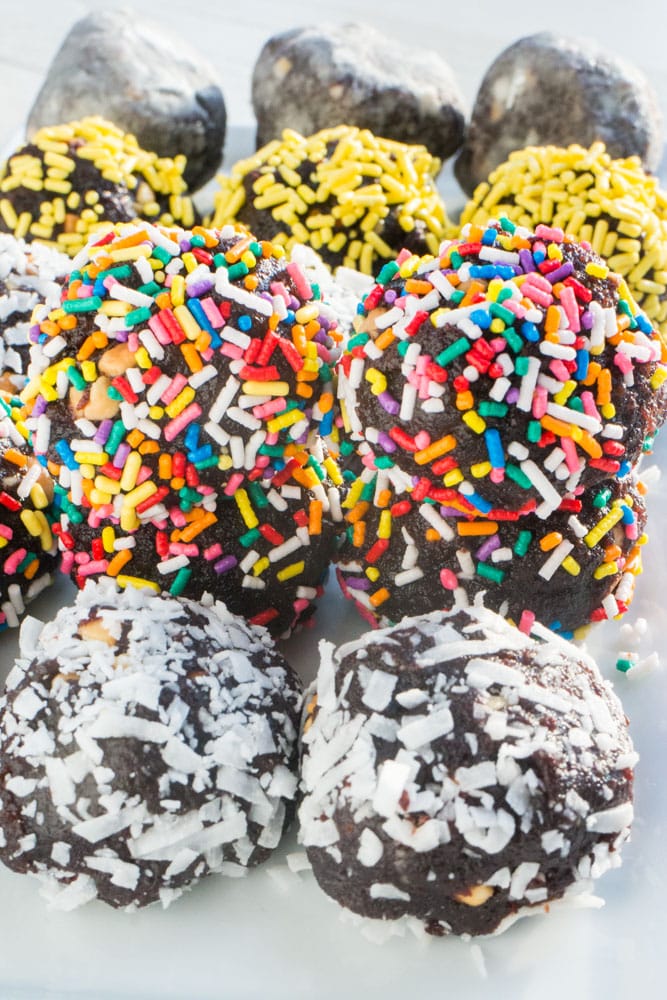 Note, I am providing you the entire recipe below, for both the cake and frosting. If you find this post and already have a destroyed chocolate cake, that's ok, just use my frosting recipe and continue with the steps.
Step 1: Fail at baking chocolate cake. Good job. You aren't going to regret it at all.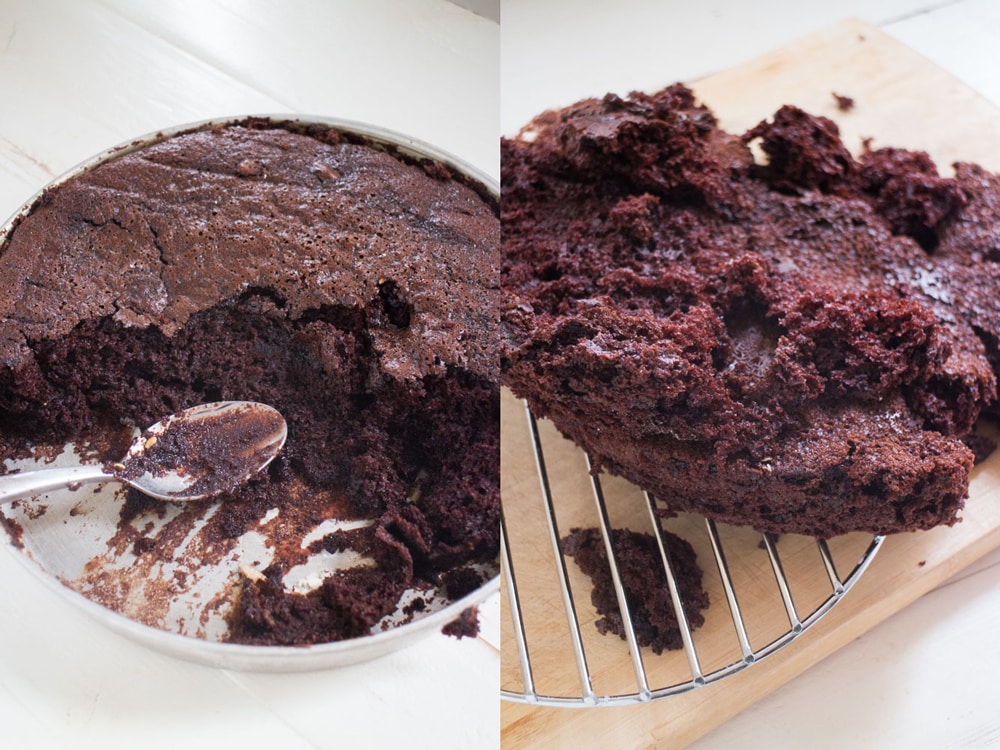 Step 2: Break up your chocolate cake into a bowl. You can use 1 or 2 9 inch cakes for this recipe. Take the cake and crumble it up into small pieces, getting rid of any large chunks.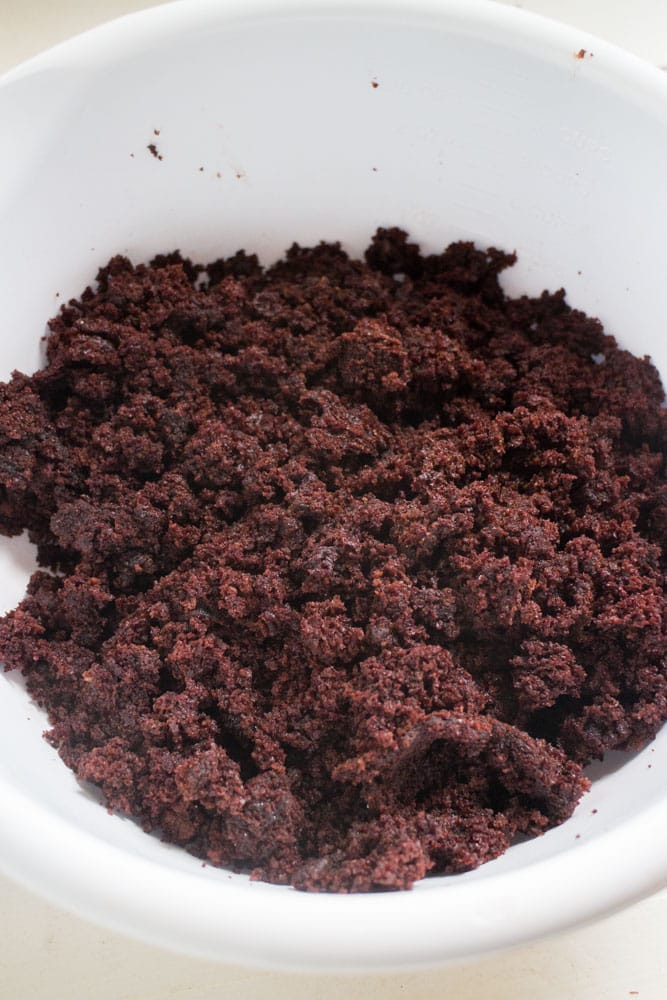 Step 3: Pour your peanut butter frosting in the bowl. This frosting is amazing!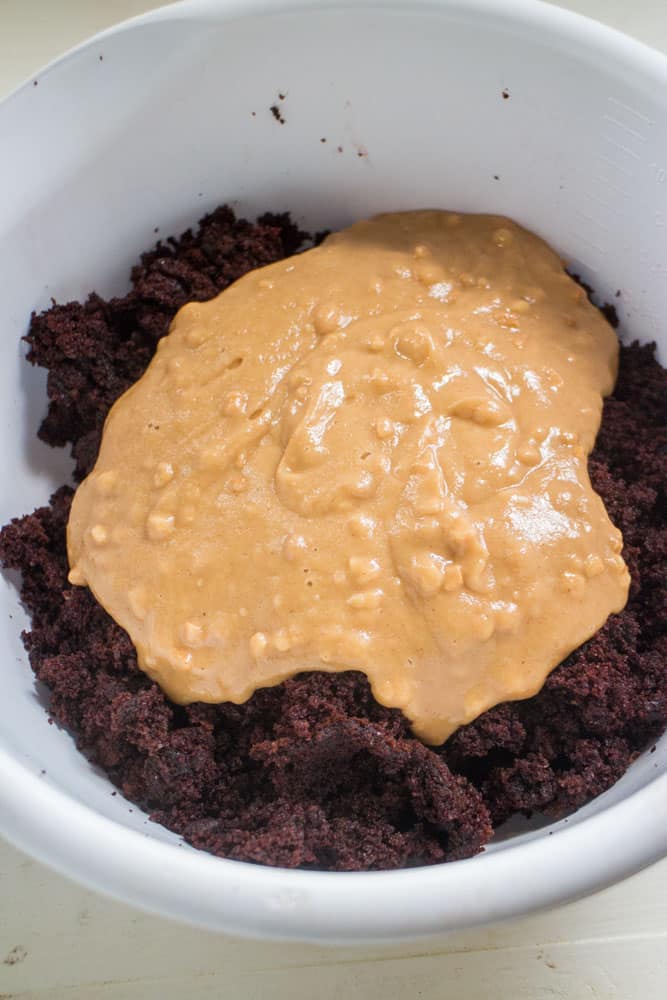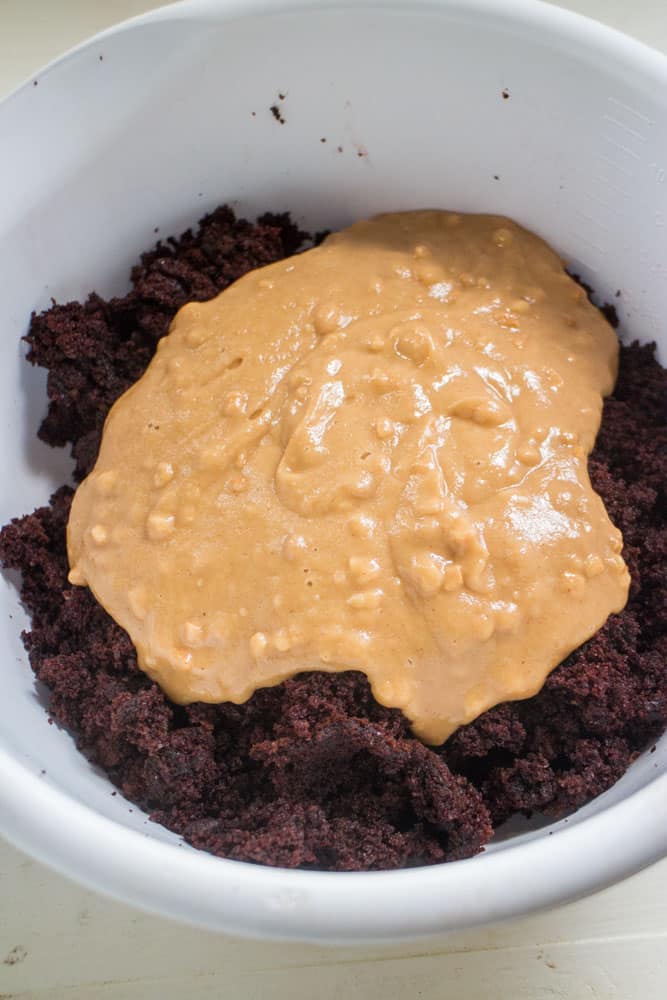 Step 4: Mix it all up. The color of your peanut butter is going to disappear but the taste will remain. You can use creamy or crunchy peanut butter for this recipe. I used crunchy to naturally add nuts, which you can see below.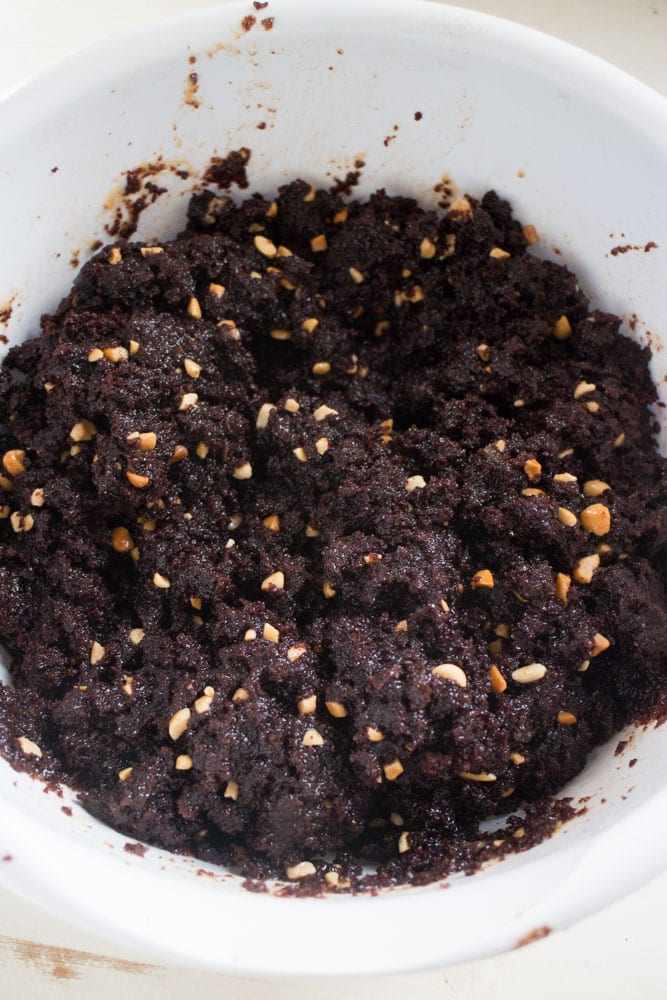 Step 5: Roll them into tablespoon sized balls. Put in the refrigerator for 45 minutes.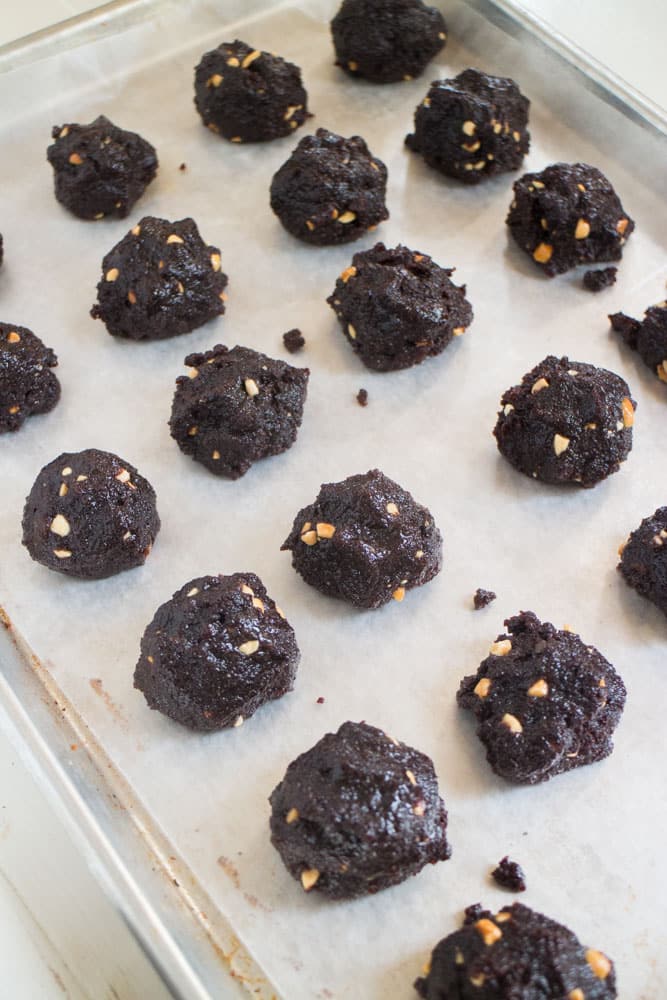 Step 6: Get your ingredients ready that you want to roll the balls in. You can use shredded coconut, powdered sugar, sprinkles, crushed nuts, crushed candy. Now roll each ball in a bowl of whatever ingredient you are using.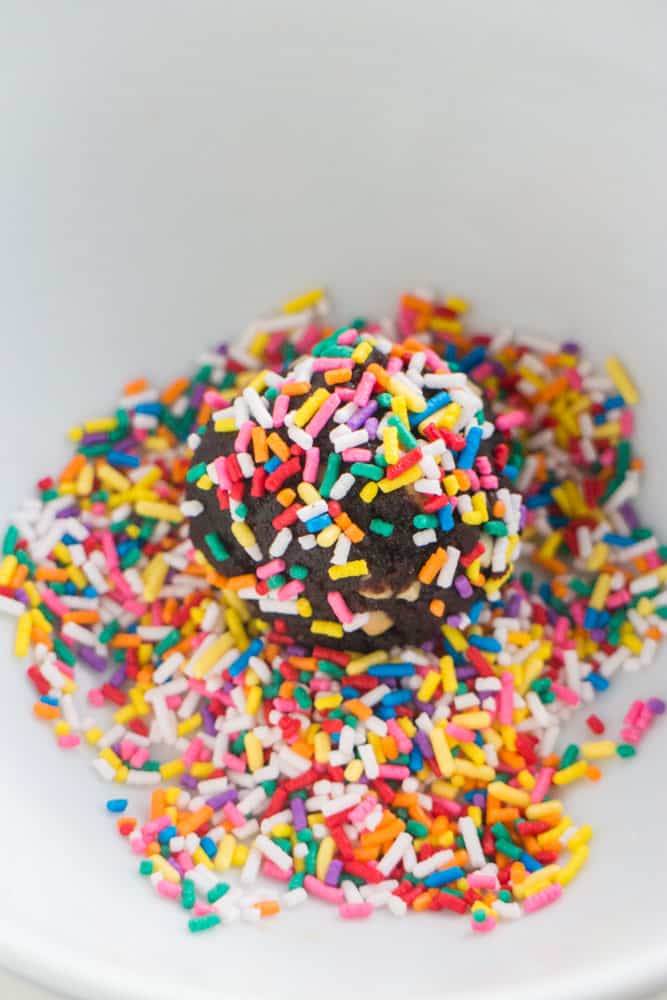 I did some of each because I was so excited. After you roll them, put back in the refrigerator for 1 hour.

Step 7: Eat them, freeze them, enjoy. You can serve them immediately, or you can throw them in a freezer bag in the freezer.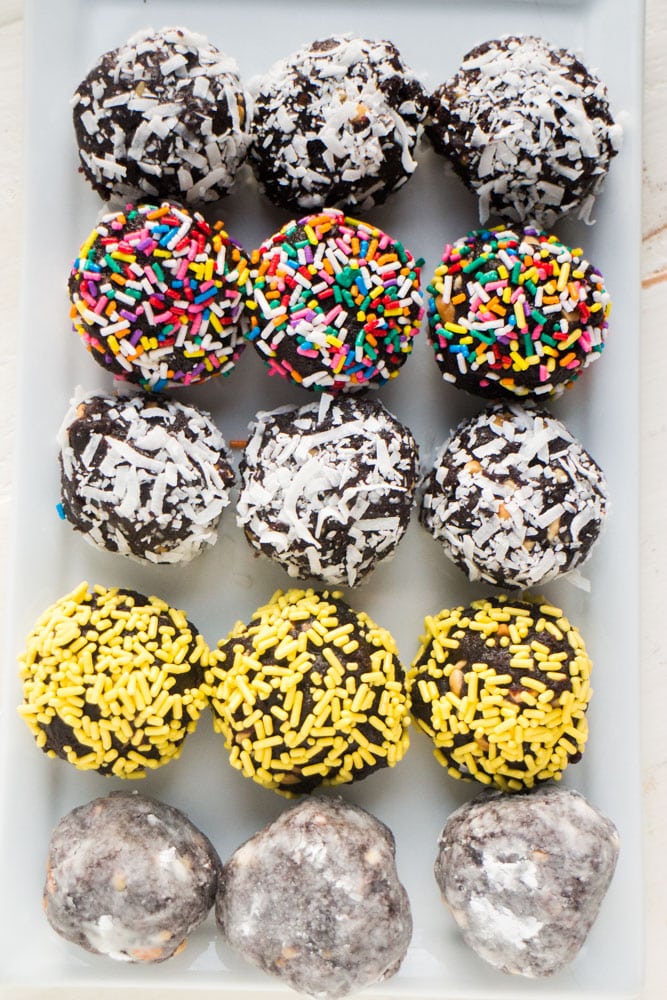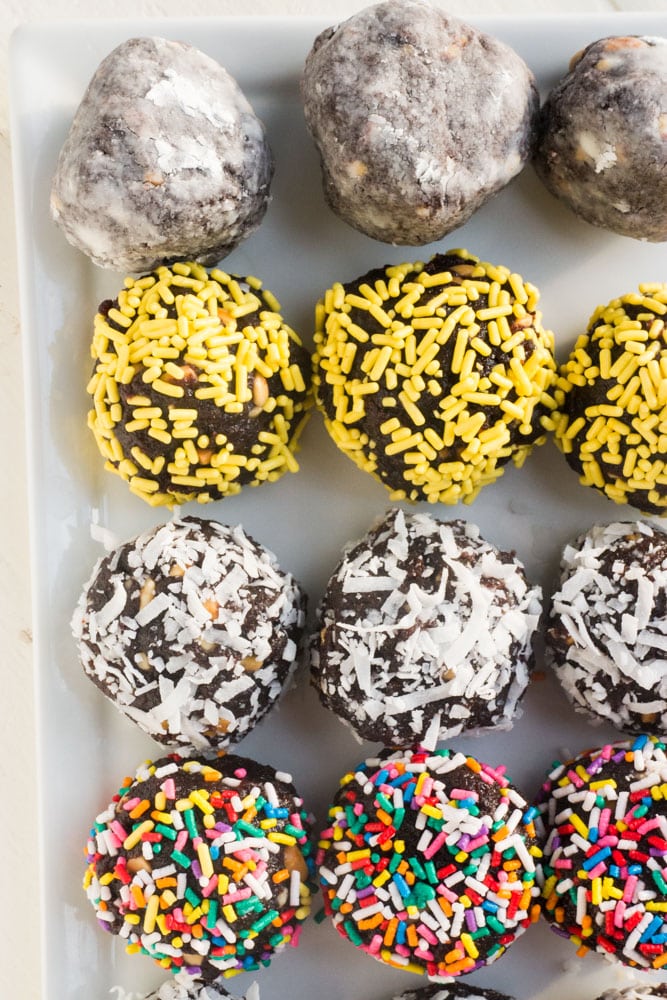 They are extremely tasty coming out of the freezer straight into your mouth. I love having individual size servings already made and ready to eat in the freezer for dessert or when I am craving chocolate. Storing these in the freezer comes in handy and are a favorite treat of mine!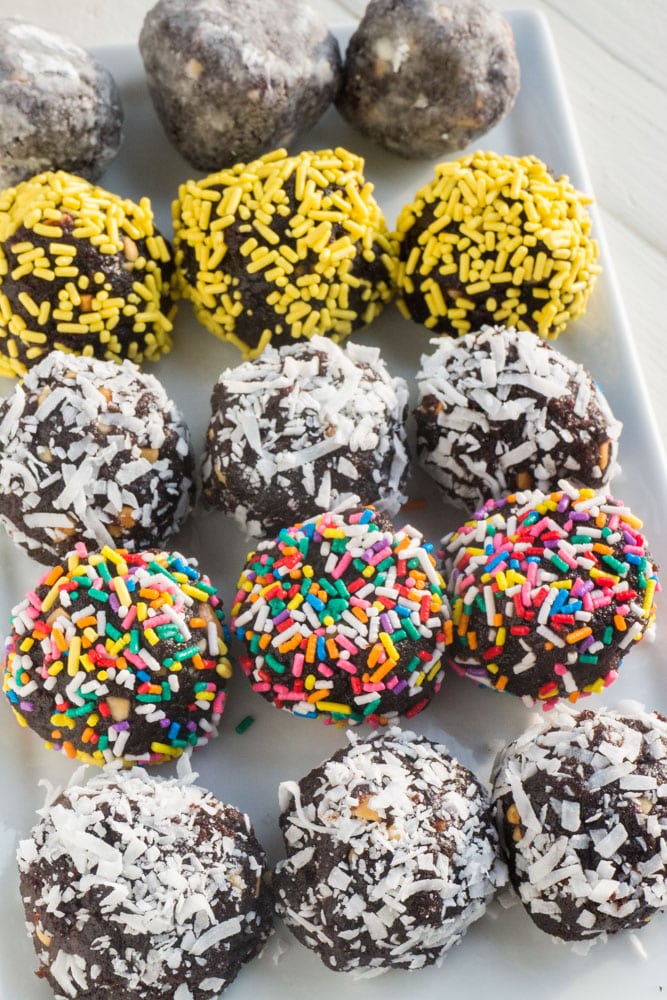 Enjoy! Hope this recipe helps you with your failed chocolate cake!
Chocolate Peanut Butter Cake Balls
2016-08-31 21:43:35
AKA What To Make When a Cake Falls Apart
For the Cake
2 cups sugar
1 3/4 cups flour
1 cup cocoa powder
1 1/2 teaspoon baking powder
1 1/2 teaspoon baking soda
1 teaspoon salt
2 eggs
1 cup milk
1/2 cup vegetable oil
2 teaspoons vanilla
1 cup boiling water
For the Frosting
1/2 cup butter - melted
1 cup creamy or crunchy Peanut Butter
2 cups powdered confectioners sugar
2 tablespoons milk
Extra
Shredded Coconut
Powdered Sugar
Sprinkles
Crushed Nuts
For the Cake
Preheat oven to 350 degrees.
In a large bowl stir together sugar, flour, cocoa powder, baking powder, baking soda and salt.
Add eggs, milk, oil and vanilla and use hand mixer to mix until smooth - about 1 minute. Stir in boiling water with spoon.
Pour cake batter evenly into (2) 9 inch round cake pans that have been sprayed with nonstick spray.
Bake for 32-35 minutes.
Remove from the oven and let cool for 20 minutes.
For the Frosting
Beat melted butter and peanut butter in a bowl until mixed.
Gradually mix in sugar and once thick, add milk in.
Continue beating for about 2 minutes until creamy.
To make the balls
Drop your failed cakes into a large bowl. Crush with your hands or spoon to crumble the cake into small pieces.
Add frosting into the bowl. Stir with spoon.
Using your hands form tablespoon sized balls and place on wax paper cookie sheet. Continue doing this until all the cake mixture is gone.
Put in refrigerator for 45 minutes.
Remove from the fridge and roll balls into your choice of shredded coconut, powdered sugar, sprinkles or crushed nuts.
Place back on wax paper cookie sheet and refrigerate for 1 more hour.
Eat! Or throw in a freezer bag and freeze for a quick sweet snack!
Notes
This recipe is for the entire recipe. If you've used a different recipe for the failed chocolate cake, that's ok. Just use the frosting recipe and instructions that go along with making the balls.
Brooklyn Farm Girl http://brooklynfarmgirl.com/