Creamy Lettuce Soup is a delicious, healthy recipe that uses 1 head of lettuce. Combined with heavy cream, chicken broth and spices, this is a great way to add lettuce to your diet! I love using Bibb lettuce in this recipe but Romaine and Iceberg work good too! Who knew cooked lettuce could taste so yummy for dinner – even kids love it!
Hi,
Do you want to come in?
I'm going to make us some soup. It will be delicious.
Oh, what kind of soup you ask?
*LOCKS DOOR, REALLY QUICK*
Lettuce soup.
That is how I feel everytime I bring up lettuce soup. Most people are frightened of it, the idea of lettuce pureed into a creamy soup doesn't sound that appetizing to most. And I will be honest, when I first heard about it I was like eh? When I told Matthew I was making lettuce soup for dinner, first he asked "Is that is?", then after he smelled what was going on in the pot he asked "What is that great smell?". Lettuce soup does that to you. It turns your frown upside down. It makes your fears turn into smiles. It holds you tightly. It kisses your bruises. I don't know where I'm going with this.
But here's what I'm saying. You should give this a try. Not only is it a truly pretty soup (the lettuce + the cream makes it a lovely light green), but it's full of taste. Not only are we adding lettuce, but we're adding broth and lots of spices. So next time you have a head of lettuce and you're not sure what to do.. lettuce soup!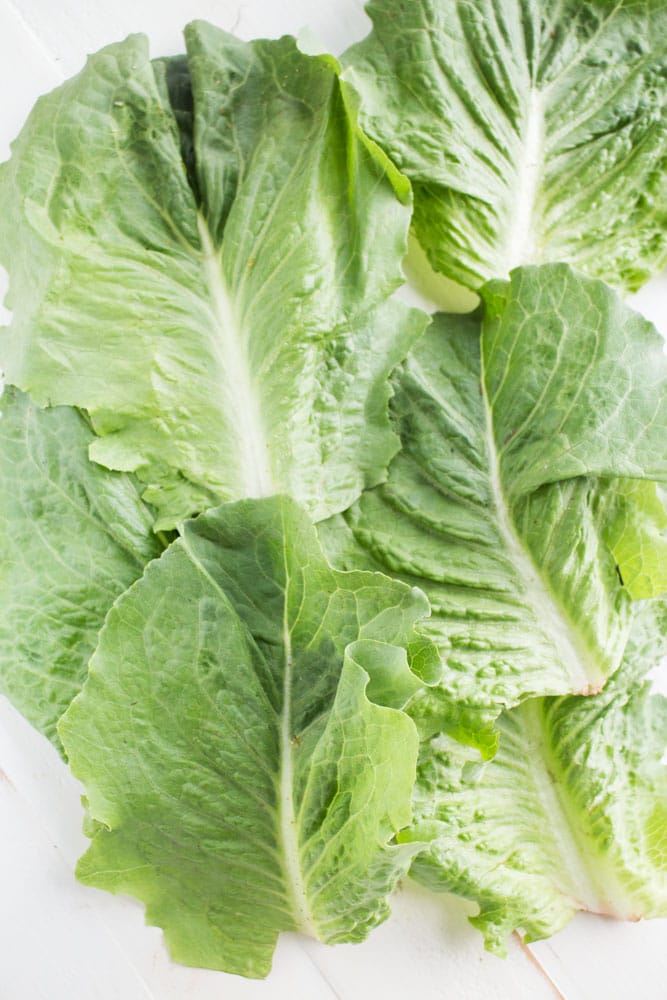 Creamy Lettuce Soup
2013-06-23 17:19:47
Ingredients
2 tablespoons olive oil
1 clove garlic - minced
1 head lettuce (12-16 oz head), leaves separated and lightly chopped. Any lettuce works, but Bibb is best.
1 tablespoon dried parsley
2 teaspoons dried oregano
2 cups chicken or vegetable broth
1/2 cup heavy cream + additional to garnish
1/2 teaspoon salt
1/4 teaspoon pepper
Instructions
Heat olive oil on medium heat in medium sized pot.
When hot, add the garlic until slightly brown.
Add your lettuce, parsley and oregano and stir until lettuce is wilted.
Add your chicken broth and simmer uncovered for 20 minutes.
Transfer in batches to blender or use immersion blender to puree soup. If using a blender do this in batches and be careful as the liquid will be very hot.
Transfer back to pot.
Add your heavy cream, salt and pepper and stir until all heated (about 5 minutes).
Serve, garnish with additional heavy cream on top if desired.
Brooklyn Farm Girl http://brooklynfarmgirl.com/
This is when your lettuce starts to wilt, the smell of it with the spices will be real good. Just keep stirring it until completed wilted.

This is your soup pureed in a blender. Be careful when using a blender, hot liquids will shoot up, so do it in batches with smaller amounts. I learned the hard way with some tomato soup one summer, had to wear a bandage for weeks!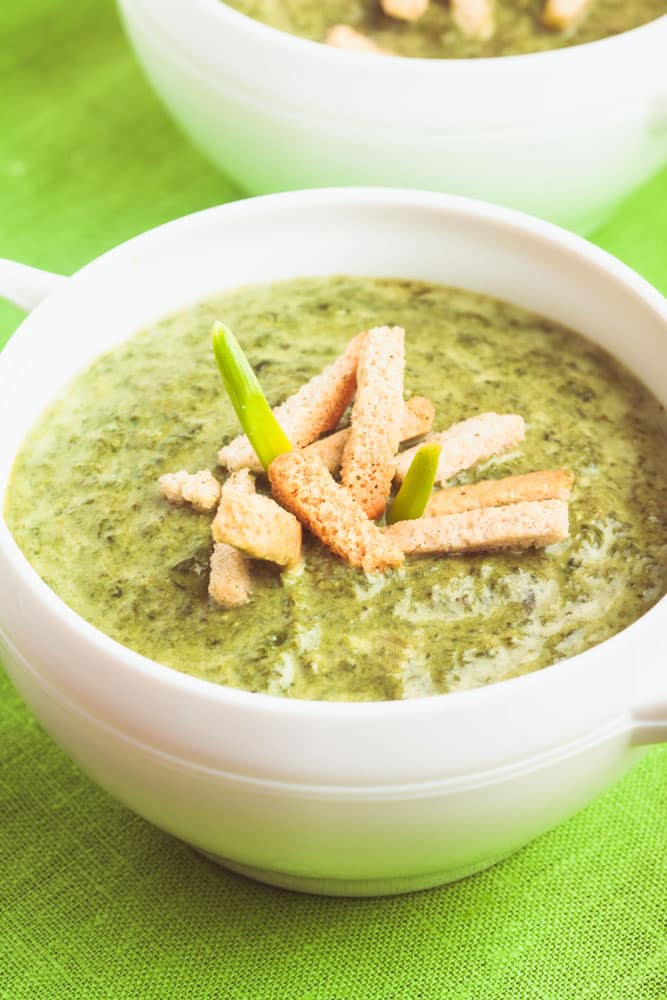 And when it's all done, you'll be surprised by how creamy it is. I like to add some additional cream on top because who doesn't like more cream? Serve alongside crunchy Asian noodles or crusty Italian bread! Hope you enjoy this lettuce soup!

PS. If you're looking for ways to keep your lettuce fresher longer – check out my post on how to make it last for weeks!