Easy step by step instructions on how to freeze zucchini without needing to blanch it. This quick method saves you time and freezes zucchini for up to a year. Perfect for making zucchini bread and treats with!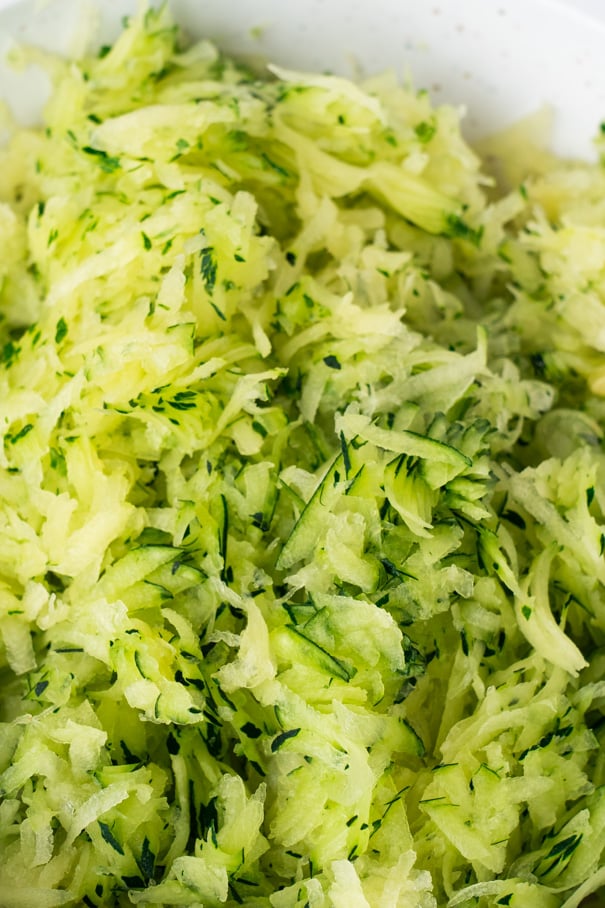 If you have a garden you know that the end of Summer brings you lots of zucchini! Actually, even if you don't have a garden, but have a friend or family member with a garden, then you probably have a counter filled with zucchini too! Zucchini, it's the plant that keeps on giving!
Now what are you going to do with those 15 zucchini? Ok, I have some recipe ideas for you. There's Zucchini Nuggets. Yum. There's Zucchini Bread with Lemon Glaze. Classic yum. And there's Zucchini Cookies. More yum. But you still have 10 zucchini left. What are you going to do?
Don't worry – you can freeze zucchini, keeping it to use for a year! And even better, it's so easy to do!