How To Store Onions Using Pantyhose. This is a great and cheap way to store onions to make them last for months.
Pantyhose is a funny word. Does anyone still use the word? I usually call them tights or stockings. But I decided to go brave and use the word pantyhose in the title.
Pantyhose is great for making your legs look good. They're also great for storing onions. Who knew, right? In my search for the perfect way to store onions many recommendations are often given for mesh bags. I never have mesh bags though and I don't want to buy any, so I got to thinking…. mesh makes things breathe easier, but what else does? Pantyhose! Pantyhose is usually made of nylon making your legs able to breathe through them. Substitute your legs with onions and now you got some onions that can breathe too!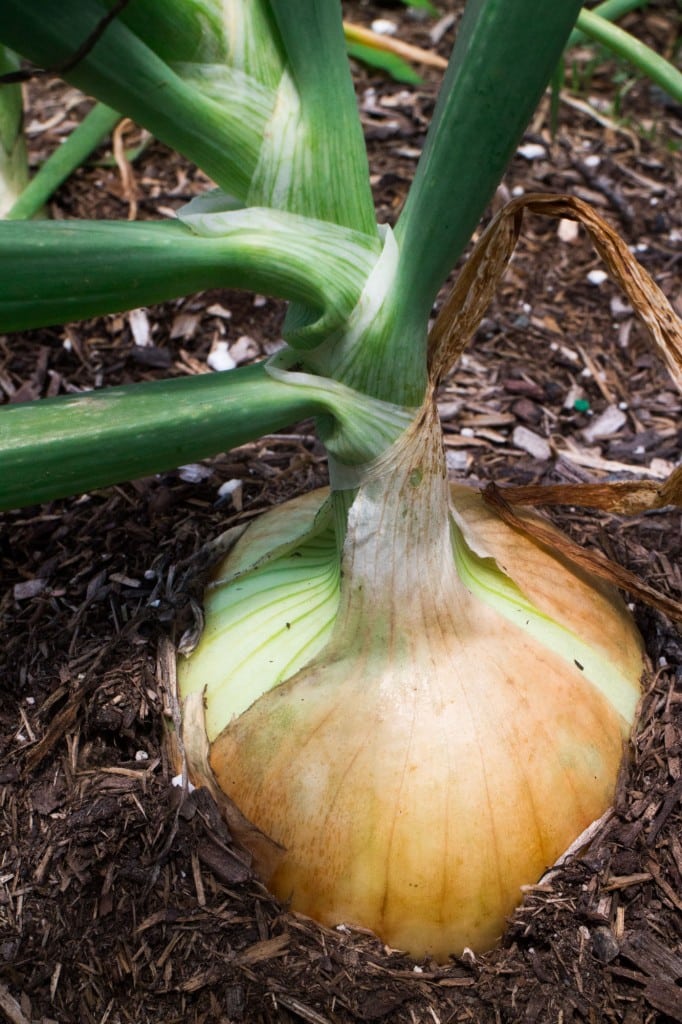 So let's get to how to store your onions, alright?
We grow a bunch of onions with 2 harvesting dates through the year, once in the Summer and once in the late Fall. Recently we picked our onions for the Season and wanted to store them to last as long they can possibly can.
How To Store Onions Using Pantyhose.
First, pick your onions and let them dry. We separate them so they aren't touching and let them dry on the roof for a few days. If you let them dry outside, make sure you check the weather so that it will not rain. Moisture is your worst enemy when drying and storing onions so the point is to dry them.
After they have dried in the sun for a few days, use your hand to gently brush off any dirt on them. This will help make sure nothing is left on them that will make them spoil. Now, bring them indoors.

Next you want to cut the stem to about 1 inch for each onion.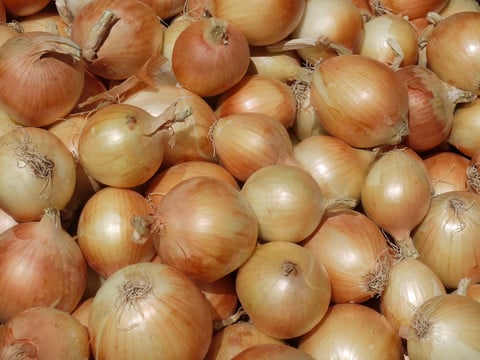 Now grab your pair of pantyhose and cut them apart so you have both legs separately. Now you want to store dropping the onions into them.

It's best if you tie each large onion apart so no onions are touching each other. This will prevent them from spoiling one another if one goes bad. It also will allow you to take one onion out a time, as you will cut one out. You can see in this picture how we tied them to separate them.

For smaller onions, we put them together as we know we'll be using a bunch at once.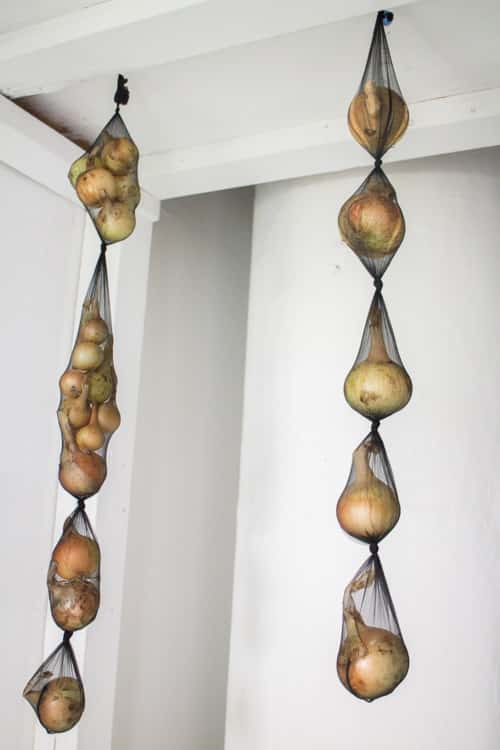 You can cut your pantyhose as much as you want to give you as much onion storage as possible. This is only using one pair of pantyhose but we cut them up into 3 pieces.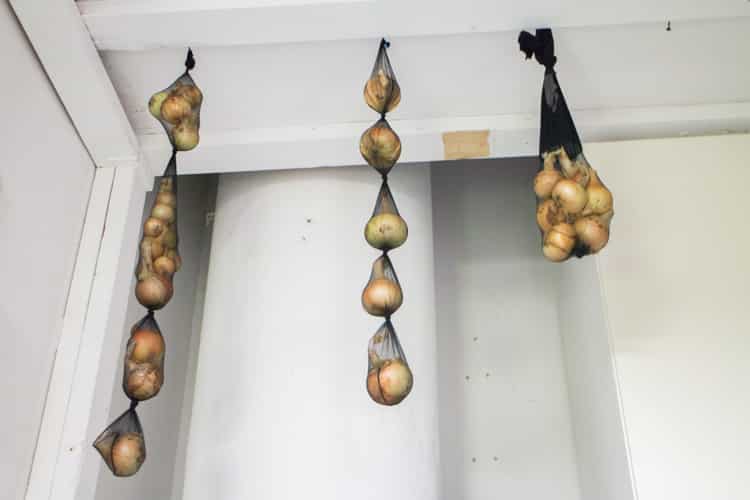 And there you have it, a easy and great way to store your onions to last you for months!
Follow my Facebook Page for more gardening tips!
Pin for later: