This is the story of what happens when you accidentally track a pumpkin seed into the garden. We plant pumpkins in the garden but they have specific beds to grow in. Somehow a pumpkin seed from our compost bin got stuck to someone's shoe and it got planted right in the middle of the garden, right in the onion bed. It changed everything.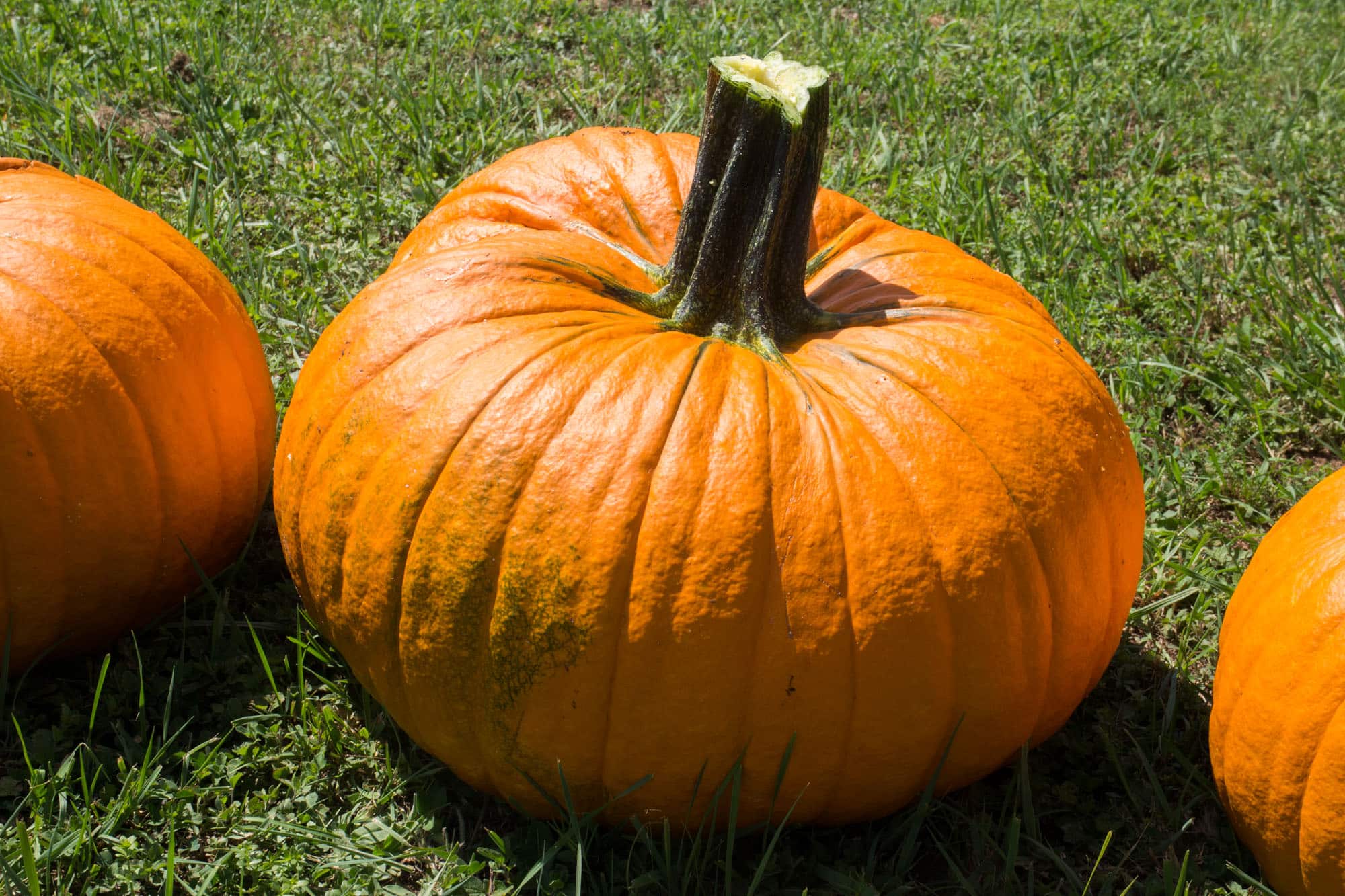 We noticed the pumpkin plant a few months ago. We didn't cut it down because we thought it would just stop growing.

In a few weeks it grew. Much bigger.

And in a few more weeks, it took over the garden.

It was everywhere. It took over the onions, mingled with the watermelon, snaked around the kale and grew inside the tomato plants.

There wasn't much we could do by this time. The plant was the world's official (not official) biggest pumpkin plant ever and there were pumpkins starting to grow. I have a big pumpkin loving heart, so what was I supposed to do? Kill the pumpkins? No way. So instead we let the plant grow. We let the pumpkins grow. We let it take over the garden. We couldn't use our walkway anymore. We had to jump from bed to bed.

The story has a good ending though. That ending is lots of pumpkins. No seriously, lots of pumpkins. Not only is this the world's official (not official) biggest pumpkin plant ever, but this single (!) plant gave us more than 10 giant pumpkins. How is this even possible? How could one plant produce so many pumpkins? I have no idea, but I'm thankful the Surprise Pumpkin Plant picked our garden to grow in.

This is me, very very very very happy.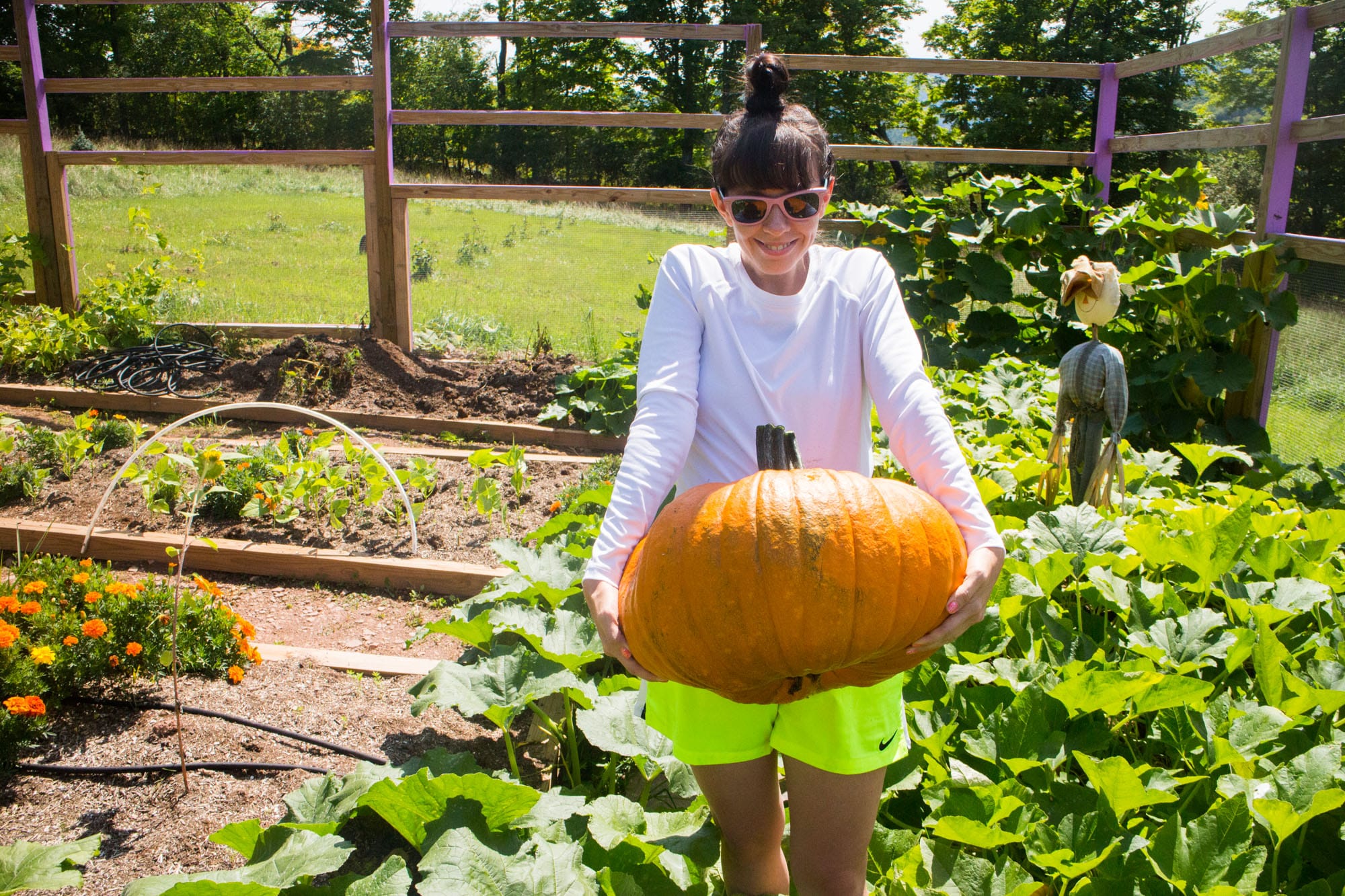 This weekend we picked the rest of the pumpkins. They aren't fully orange yet but they will be soon.

With so many pumpkins our apartment has turned into Pumpkin Village. It's a beautiful place.

Giant Surprise Pumpkin plant, it's been fun. Thanks for the pumpkin smiles you caused this year.