These Pumpkin Dinner Rolls are so soft and fluffy and easier than you might think! You'll love how delicious they are with just the right amount of pumpkin flavor. They are my go-to fall dinner roll recipe and they are perfect for Thanksgiving and other holiday dinners.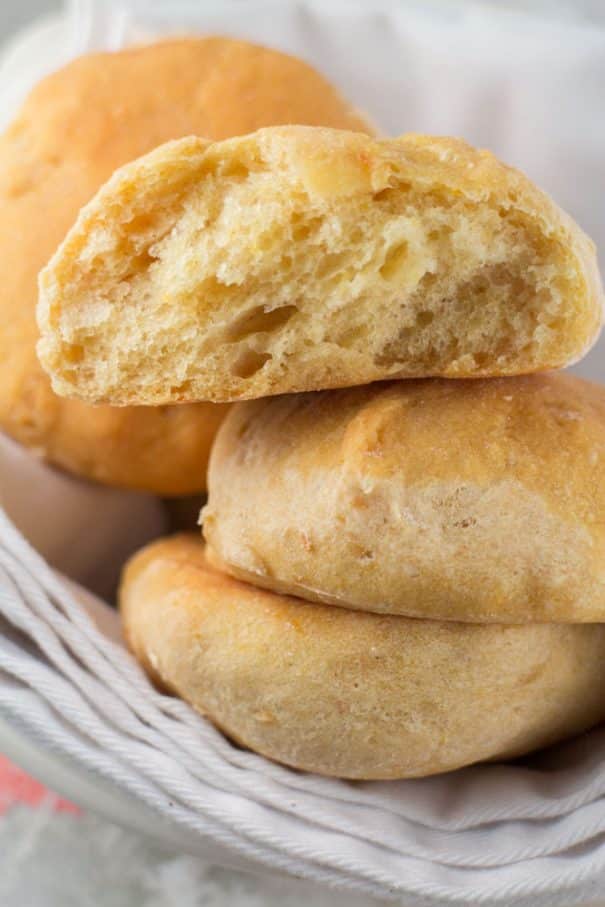 Pumpkin Dinner Rolls
I'm obsessed with Pumpkin Dinner Rolls! If you follow me on social media you might know I have a thing for baking bread. This past summer I started to get really into it, especially sourdough bread and slow cooker bread. I keep my sourdough starter in the fridge, bringing it out weekly to feed and bake something delicious with it.
With so many garden pumpkins on the counter, I made a big batch of fresh pumpkin purée to freeze for later use. Craving some pumpkin bread, I came up with these soft and fluffy sourdough pumpkin dinner rolls.