Eggplant Veggie Nuggets are healthy, easy to make and kids love them. They're made with simple ingredients and ready in less than 20 minutes. Only 111 calories a serving for these vegetarian nuggets. Serve for dinner, lunch box or snack.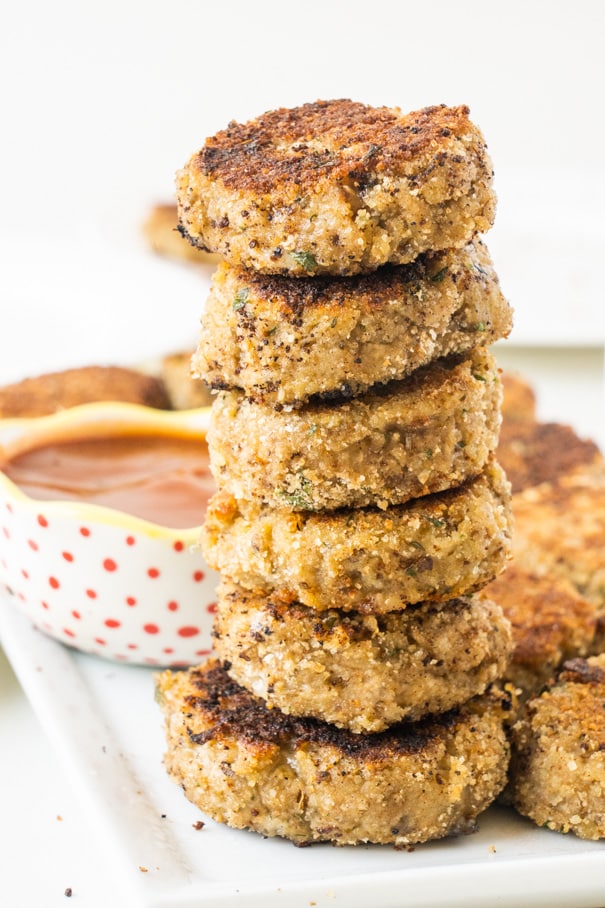 You guys know I love sneaking garden vegetables into everything, so it might not surprise you that I turned a kids classic dinner food into something a little more nutritious with the help of eggplant!
These taste just like regular "chicken nuggets" but are 100% vegetarian. Instead of meat, we use shredded eggplant. Not only does my daughter love them, but my meat-eating husband can't keep his paws off them either. It's a win win when I get my whole family to eat more vegetables!