Easy Salisbury Steak recipe that is baked in the oven. This simple dinner uses cans of french onion soup and cream of mushroom soup, along with ground beef and bread crumbs. Includes how to freeze Salisbury steak instructions if you want to make this ahead of time for a freezer meal.
Easy Salisbury Steak Recipe
This easy Salisbury Steak recipe is one of our favorites and reminds me of the classic TV dinner that I used to love as a kid, but this is completely homemade.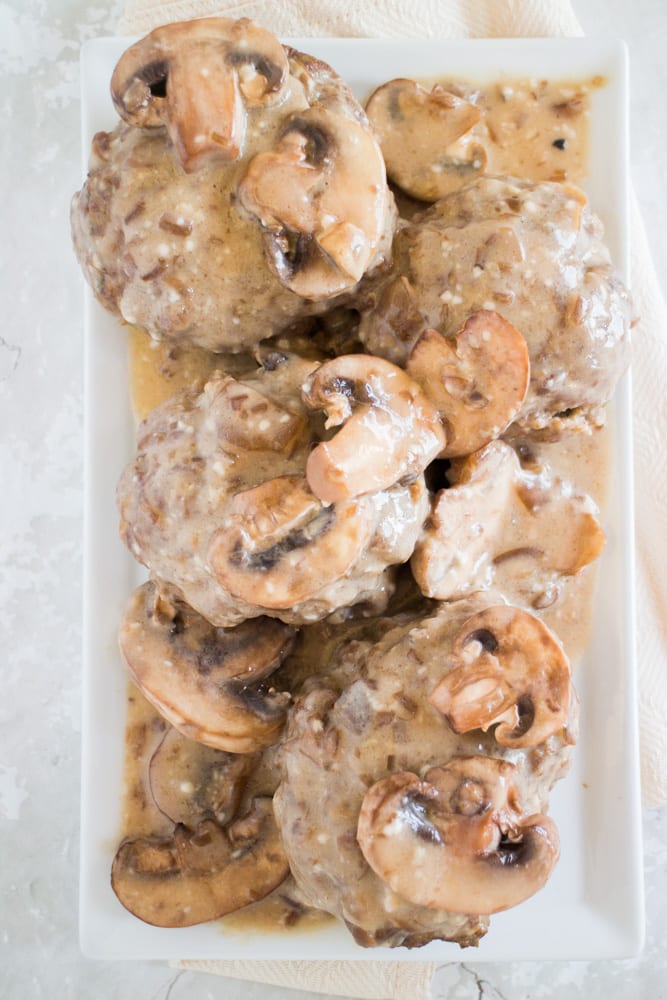 When I find myself with some free time on the weekend, I'll make 2 or 3 of these meals to put in the freezer so I can grab one when I just don't have time to cook in the kitchen. The dish is so popular in my house that instead of groans that frozen meals can get, this one receives a big cheer (and even sometimes requested!).