Easy to make Asian marinated cucumbers! This healthy recipe is cooked in 10 minutes. My family loves it served over rice or with chicken.
Asian Marinated Cucumbers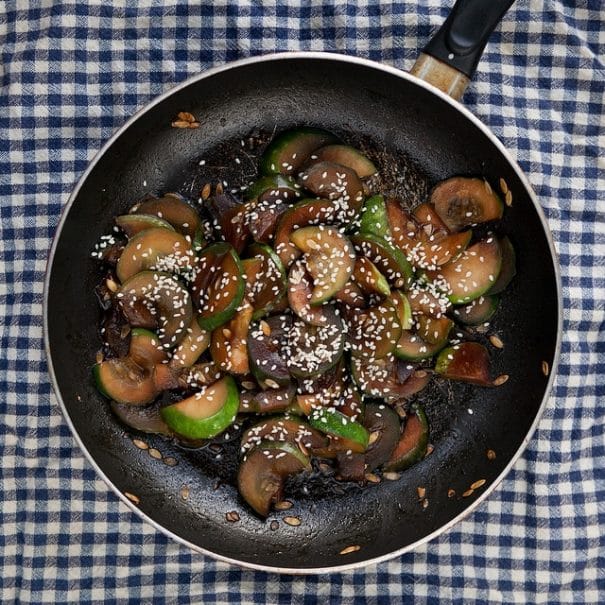 If I showed you my refrigerator right now you'd gasp at the amount of mason jars full of pickles. There is alot, it's kinda frightening at the amount of pickles that are in there. You would think I'm hoarding pickles for the apocalypse. Because I can't fit any more pickles in my refrigerator and I have run out of mason jars I got to thinking what else I could do with our garden cucumbers.
The only real thing I do with cucumbers is make pickles, but they are a vegetable that I compare to broccoli or peas, so why not marinate them just like I do with those? Asian Marinated Cucumbers is where the party is!