Healthy Roasted Cantaloupe Salad recipe made in 30 minutes. It's an easy savory and sweet melon tomato salad! I love this recipe for our garden Summer fruit! This salad is vegetarian, vegan and gluten free.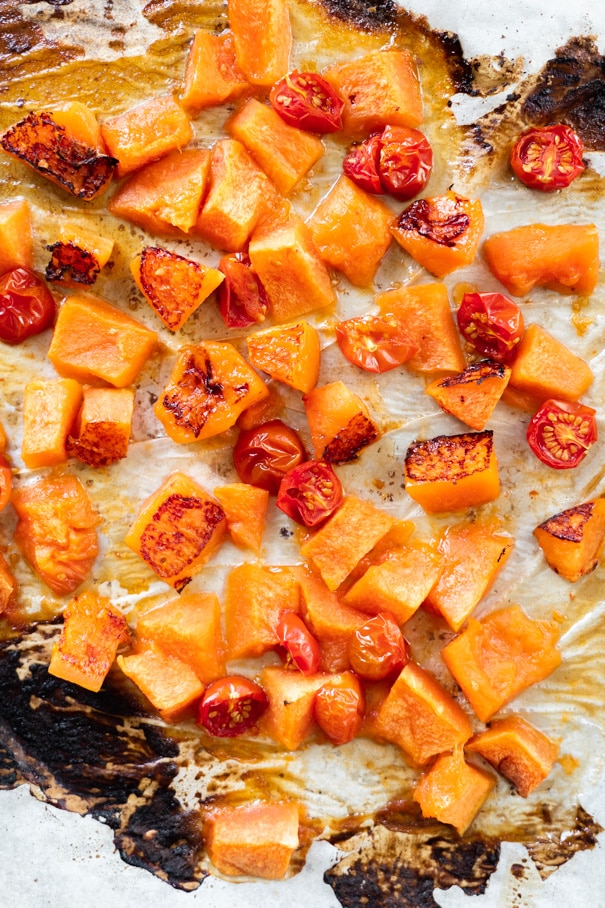 It's Winter but I'm craving Summer food. Maybe it's the cold, or maybe it's the post holiday slump, but I am dreaming of garden fresh fruits and vegetables right now!
It doesn't matter if it's Winter or Summer where you are right now – you want this Roasted Cantaloupe Salad! Since it's Winter in NYC, I'll have to settle for store bought melon and tomatoes, but the greens will still come from our garden!