Real Mom Review of the Lotus Travel Crib, the lightweight pack and play that makes flying and airports so easy! Great for toddlers and babies! Trust me you need this!
The Best Pack and Play
When we were looking for a "pack and play", I found that none of them were fitting our needs. We wanted something light, easy to travel with, and honestly, I wanted something that matched our modern apartment aesthetic. What's a girl got to do to get a travel crib that doesn't have hideous prints on it?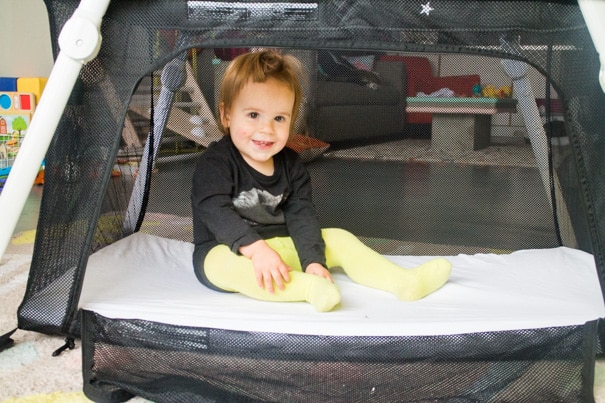 Then I found the Guava Family Lotus Travel Crib. It was everything I wanted.
Best Travel Crib
Yes, let's get my favorite feature out of the way. If you're going to travel with this, from airport to hotel, and everything in between, you can wear this in bookbag style. I can easily wear this and get through airport security while carrying a toddler, so you can too.