Pumpkin Baby Pancakes Recipe for babies, toddlers and parents! This easy pancake recipe is great for baby led weaning for first foods! These pumpkin pancakes are healthy and nutritious! Serve for breakfast or dinner – freeze leftovers for busy mornings or daycare!
It's September… so it's officially pumpkin season! I mean ok, it's 95 degrees here, but let's pretend it feels like Fall, ok?
Baby Pancakes
Because I look forward to pumpkin recipes so much, I wanted to be able to make my baby a pumpkin recipe – perfect for those chubby little fingers of hers! So many of you loved my baby led weaning cookies and baby led weaning muffins so I figured it was time to share the baby pancakes Enceladus is currently loving – Pumpkin Pancakes!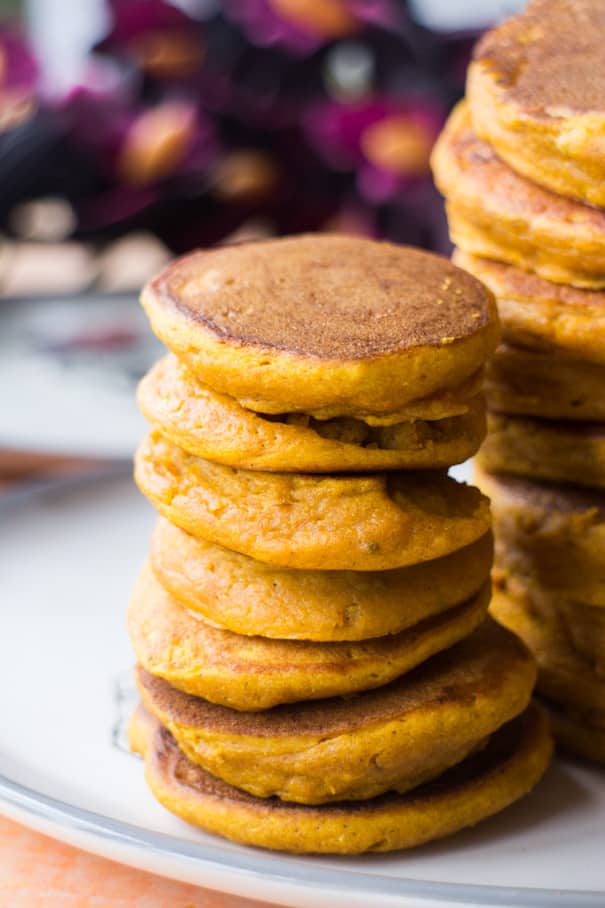 So what is baby led weaning?
A short answer to a possible very long answer is that baby led weaning (or BLW as the Moms on the playground call it!) encourages your baby to feed themselves instead of eating purees from a spoon. We started Enceladus very early with baby led weaning, and there were some learning curves in the beginning (totally normal) but I really feel that feeding herself has not only made her more independent, but also more open to tasting EVERYTHING.
Seriously, there's no food she won't try. Put a food in front of her and watch her eat it!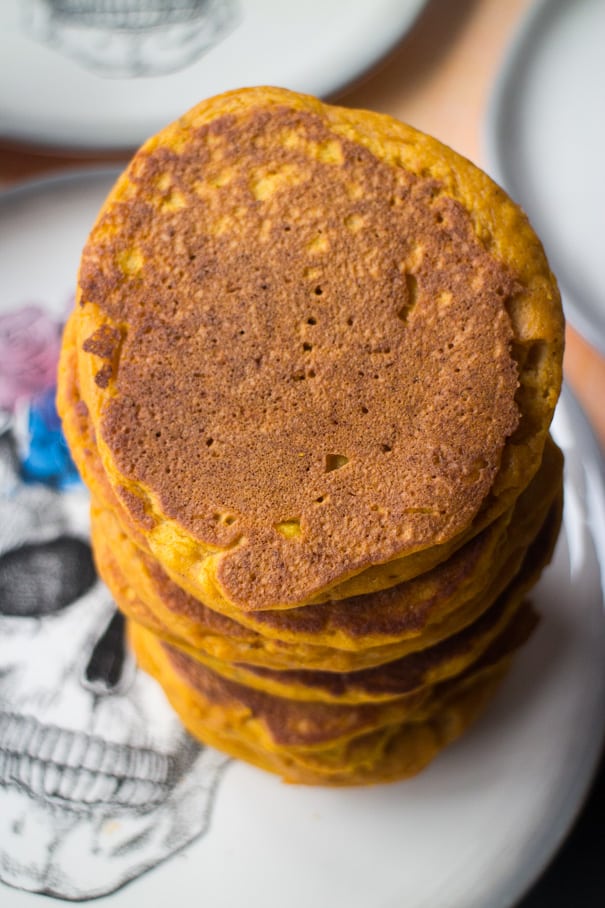 Plus now she loves cooking with Mama in the kitchen…. even though it gets dangerous sometimes!