EASY MEXICAN Cheddar Cheese Dip made with 1 bag of shredded cheese, milk and other simple ingredients. This delicious dip can be served with tortilla chips, crackers, vegetables or on top of nachos! It's always the hit of the party!
Cheese.
You either love it or you love it. Have you ever met a person who doesn't love it? Once I met a person who doesn't like pizza and I ran away from them.
Cheese dip is one of those things that I love, no matter what time of the year or where I'm at. You'll find cheese dips at pot lucks, friends dinner parties or fancy art openings. No matter what the event, you'll find me at the snacks table swimming in that cheese sauce (not literally, the bowl isn't big enough).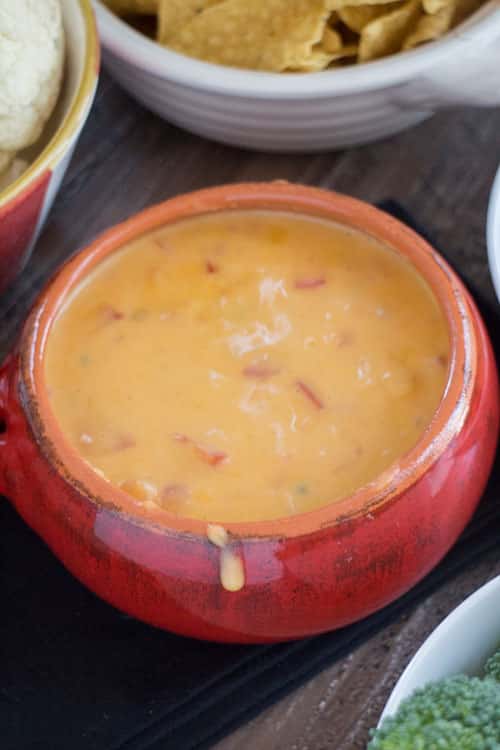 Recently my husband asked if I could stop including cheese in some of our dinners. I looked at him and said "What type of monster are you?". To satisfy him I added some broccoli along with the cheese. See, I can compromise.
With a craving for a cheesy snack during a movie night I threw this together in minutes and served it with various foods to dip. You have your typical tortilla chips and crackers but you also have your vegetables for those wanting a fresh option.
Because nothing says delicious more than a piece of cauliflower smothered in cheese, right?