Since many of you said you liked my rambling Thursday thoughts, I thought I'd bring it back for a Tuesday edition. Thoughts can only happen on Tuesday and Thursday, the others days of the week don't have that alliteration ring to it I like.
Happy October Friends! October is the beginning of the best 3 months in my opinion. October means the start of chilly weather (but not today where it's 80 degrees), apple picking, pumpkin patches, Halloween and my birthday (the big 3-0). Welcome October!
If you love Halloween and hot drinks make sure to join our October swap this month! Sign up ends tomorrow!
I've also been swapping some letters and Halloween treats to other friends around the World. Pen pals is a forgotten art, don't you love it? Sadly international shipping has gotten so expensive, ugh!

The Nightmare Before Christmas is on my headphones playing all the time. This is one of my favorite soundtracks ever. Others include Aladdin and Dirty Dancing. What soundtracks do you love?
I love reading but I fell out of it as my nightly bedtime ritual for a few weeks, but now I'm back to it and can't wait for that time of the night to come. My last few books I read that I highly recommend are:
The End of Your Life Book Club – this is a beautiful book but will also make you cry. It's also full of names of other books so you have a endless amount of new material to read after you finish.
I Feel Bad About My Neck and I Remember Nothing – I recently became a super fan of Nora Ephron and love everything she wrote. These books will make you laugh out loud, while your other half looks at you oddly in bed. They deal alot with things that women go through, all written with charm and wit.
The Astronaut Wives Club: A True Story – The women behind the first men in space, full of so many NASA and behind the scenes to the space mission facts I had no idea about.
Defending Jacob: A Novel – this is an amazing book and I stayed up to 6AM one night finishing it because I could not put it down. It's full of so many unexpected twists, definitely one of my favorite reads this year.
I'm currently reading Behind the Beautiful Forevers. I'm only a quarter of the way in but so far it's been a great read. The book follows the author as she spent 3 years in the Annawadi slum of Mumbai and introduces us to the residents, each with their own life goals and stories.
A serving of Nutella is 2 tablespoons. I eat 2 tablespoons before I even start baking with it. And don't even get me started on late night eating with Nutella. Nutella is my go to jar at 4AM when I walk subconsciously to the cabinet, pull out the Nutella jar, a spoon and eat too much. Then I go to back and wake up feeling pure guilty. But the way I see it, the quicker it's out of the kitchen the safer I am… until I buy another jar the following day.
Harvest Peanut Butter M&MS are ruling (ruining) my life. I don't even look at the serving size.
I've been thinking alot about my comment I made in the previous "Thoughts" post about leaving conditioner in for 2 minutes. Many of you commented that you wash your body and face and shave during this time. Here's my problem with this situation. When I rinse my conditioner it will run down my body, making my body all conditionery (new word). So that means I would have to wash my body and face again. This just doesn't work or me. I will continue leaving my conditioner in for 30 seconds while wondering what to do. It's a very tough situation I have here!
A few days ago I went around our apartment building handing out spinach from our garden. Multiple people called me the Spinach Fairy when opening their doors so I think I should get a Spinach Fairy Costume made for my next harvest delivery.
Our internet was down for a solid 2 days and it was a very rough period. I spent hours on my roof trying to "borrow" internet. I found a hotspot finally but a inch in movement to the left or right would make me lose it. Standing while holding your laptop makes for strong arms!

Matthew gave me a taste test a few days ago from a regular cherry tomato and a homegrown cherry tomato from our garden. Hands down our garden version won. There was no contest, I opened my eyes like "There's no doubt this is ours!". It was full of flavor and sweet. I love homegrown cherry tomatoes. Speaking of tomatoes, we're still picking them..
Sometimes it is 11PM at night and Matthew and I realize we haven't hit our Nike Fuel points yet and craziness ensues. The Nike Fuel Band is a band that counts your movement throughout the day and without doing a post on how much I love it, I really do it. Not only has it helped me lose a few pounds but it's kept me moving on those days where you don't realize how long you really sit at the computer for. It has really motivated me to move, dance, run and just shake it. I have a long streak happening on my Nike Fuel so I'm very cautious of not hitting my daily goal. Anyways, when we realize we are a few hundred points away, it becomes madness in our house. We stare at each other and jump up and down, we run through the house, we grab a cat and throw them around our shoulders and dance, we do a move called riding the dog, we a do a move called walking the dog, we mimic each other as we move quickly. Most of this takes place in front of our windows so we can watch our reflections and laugh hysterically at how ridiculous we look. I bet our neighbors across the street are constantly wondering what is going on in our loft.
The Love Glove is the best grooming glove for cats. Our cats love it. Xanadu practically lays on the ground passed out, enjoying every rub. This is fur side by side comparison. Top left: Xanadu. Top right: Brother Bear. Bottom left: Essy. Bottom right: Fifi Bofinkles.

Matthew's family visited from Ohio. It was the first time his family came out to visit us in NYC! It was great seeing them, but I'm pretty sure we exhausted them. It's hard when family visits because you want them to see everything! There's lots of walking.. and lots of photo bombing.

We also had to share some of our favorite food with them too!
Grimaldi's, what we think is the best NYC pizza (yeah, I said it!). White pizza and Pepperoni and Mushroom pizza.

Dough (best donuts!) and Nathan's Hot Dogs at Coney Island.

My favorite donut from DOUGH is toasted coconut, followed by the lemon poppy. Oh goodness, they are so soft. Really, they are the best. I think I've talked about DOUGH at least 10 times in posts. I'm in love.

Target has their Halloween decorations up. Run there immediately! They also have amazing wigs which every single person I saw took a selfie with them on. I did too.

Save your juice bottles and do this!

Right now we are watching the Sopranos, we're about 15 episodes away from the end. Do not spoil it for me! Sopranos is such a great show, I needed to watch a few to get drawn in but now I'm totally obsessed and the thing I look forward to most is watching a episode every single night. If you haven't watched the show and are into infidelity, murder, violence and good pasta then I recommend you watch it. Also Michael Imperioli as Christopher is very easy on the eyes.
After Sopranos, we are thinking of watching Breaking Bad. Is it as good as everyone says?
I've been busy drying herbs and storing them for the winter. Expect a herbs post soon!

We are still getting a bunch of cucumbers and tomatoes. My entire bottom shelf of my refrigerator is full of pickles. It's honestly out of hand and I've run out of mason jars.

Here's a different angle from the garden. Look at all the expansion we could do! Also the garden looks so tiny in this big city.

Have you ever unplugged something in your home, forgot, then try to turn it on but it doesn't? Then you continue to walk around for 12 minutes wondering why it doesn't work, saying it's broken, etc? Then you remember what you did.
The cats love their sunbathing. Here are all 3 ladies enjoying some sunshine. Essy (in the middle) has turned absolutely crazy the last few weeks. It's so great to see her 19 year old self so wild and full of energy, but when it's dinner time, she is out of control. We're talking tearing garlic bread out of my mouth. But we love her alot, so it's ok.

FiFi Bofinkles does not want to go camping.

This pillow is so cute. I could spend all my money on Etsy.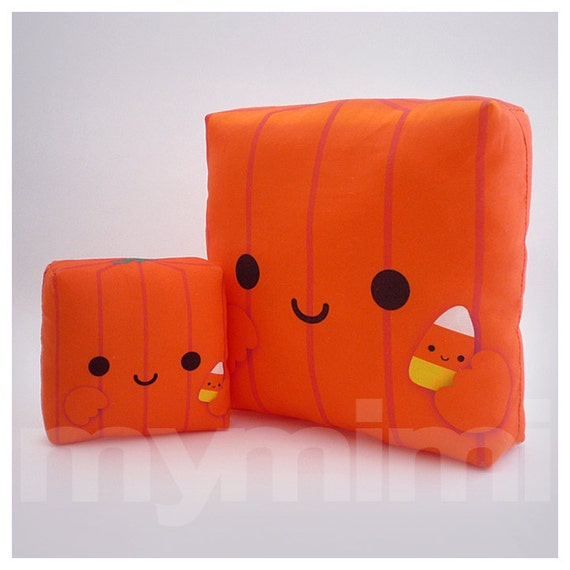 Have you ever accidentally turned on your camera and taken a picture of you from an up angle so you have 7 chins and honestly look nothing like yourself (at least you hope that)? Then you mope around for the next 4 hours because you think you are now a hideous beast.
I leave you with a few questions:
What is the last great book you read? I love book suggestions, please give them!
How often do you eat dessert after dinner? It can be a brownie, ice cream or just 2 M&Ms. Is it every meal or only once in a while?
How often do you work out (honestly) and what do you do?
Follow me on Instagram for more daily pictures and Pinterest for Halloween pinning!