Looking for the perfect NYC stroller? Get the UPPAbaby Vista! You won't regret it! Read this post for a full review of why it's the perfect city dweller stroller to grow with! This post is in partnership with buybuy BABY.
When we found out we were going to have a baby I began obsessively researching every type of baby gear that we needed. One of the biggest decisions was what stroller we should get. I knew luxury was going to come at a cost, but I also knew that I was going to be spending a lot of time with Enceladus in the stroller so I was ready to splurge on the perfect stroller. After reading countless reviews and going back and forth on 2 specific strollers we purchased the UPPAbaby Vista and couldn't be happier!

My wishlist for a stroller was:
It had to be a sidewalk warrior. I wanted sidewalk cracks, bumpy roads and slower walkers (kidding..sorta) to fear me.
I wanted a smooth ride. Due to the increase construction in our neighborhood I didn't want Enceladus to wake up immediately after leaving the house.
I wanted lots of storage. The more room to keep numerous bags and be able to grocery shop, the better.
I wanted ONE stroller, from newborn to a few years old.
I wanted ONE stroller to grow with incase one baby becomes two babies one day (calm down!).
I wanted it to look really cool.
Now let's check each of those off…
SIDEWALK WARRIOR
Check. This is a beast. I cruise by on bumpy sidewalks, push off of curbs and generally cause chaos while people jump out of my way. It has foam-filled, never-flat tires, all-wheel suspension and rear wheel brakes (this comes in handy waiting for walk signs).

SMOOTH RIDE
Come on, look at Enceladus. She looks like she's on vacation.


Side note, besides looking comfy, look at how much my baby has grown in just a few weeks!

STORAGE
Check! I have put this to the test with numerous grocery store hauls. Grocery shopping isn't easy in NYC because it involves carrying tens of pounds of groceries home. Add a baby into the picture and it's near impossible. This stroller has a extra large size basket which can hold SO MUCH! Sometimes I even double up if I'm doing a full grocery trip and wear Enceladus in her carrier (I love wearing her btw) and push the stroller to use her bassinet as another storage basket. Thumbs up from this Mom getting stuff done!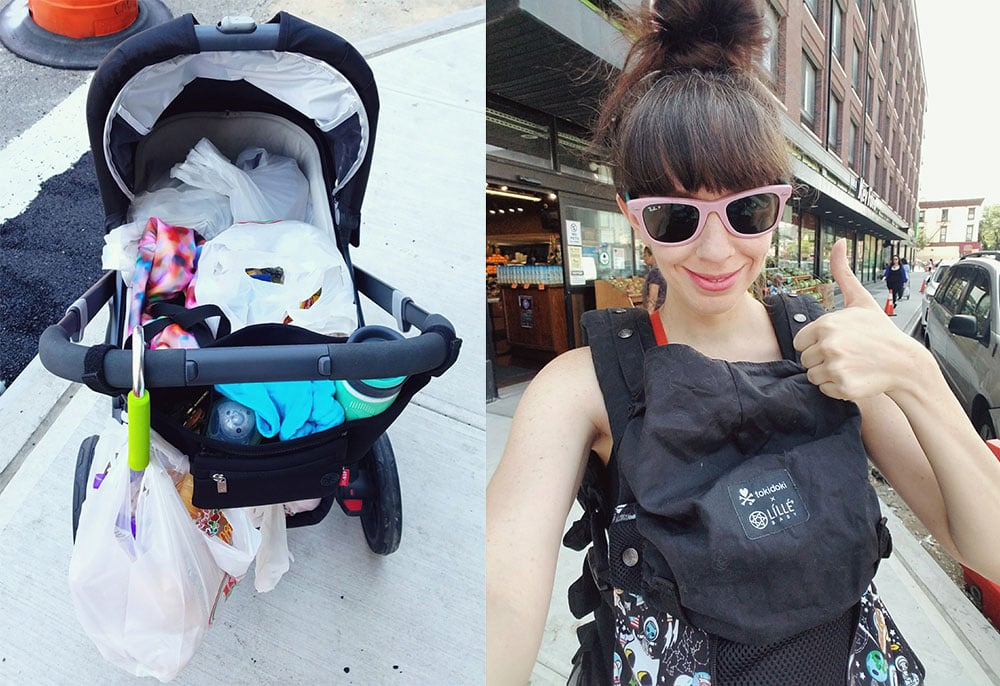 ONE Stroller for everything and to grow.
The UPPAbaby VISTA can hold 3 children with the RumbleSeat and PiggyBack board. For newborns, it comes with a bassinet that is also approved for overnight sleep. That means that you don't even need to buy a additional bassinet bed for baby to sleep in, which makes the price of this stroller more reasonable. The bassinet can be used up to 20 pounds while the toddler seat can be used up to 50 pounds.

COOLNESS Factor
It's modern, it's beautiful and it looks good with Mom and Dad!

So if you're a city dweller and looking for a stroller, get the UPPAbaby Vista! You won't regret it! If you have any questions about it leave it in the comments!