If you're anything like me you love French Toast. It's one of my favorite breakfast foods. If I go to a diner, no matter what time of the day it is, I will probably order French Toast (with a side of turkey bacon too!). One thing I don't love about French Toast is that if I want it on a lazy morning, well, it's not happening. No, French Toast is not hard to make, but it's not something you can just throw in the microwave while you get your first cup of tea brewing. Now French Toast in 2 minutes is possible!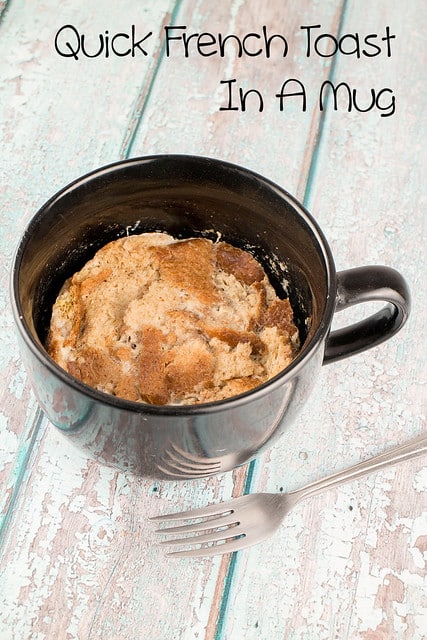 This recipe calls for you to gather all your ingredients right there in the mug. If you want to make it even quicker, you can prepare it the night before, which means in the morning you just pull it out of the fridge and it goes straight into tho microwave.
I also wanted to test this recipe to see how it would hold up outside of the mug – would it fall apart or would it hold it's mug shape? This is important if say you only have 1 mug and want to make 4 servings for your family, or if you want to put everything on plates for presentation purposes. Guess what – it held it's shape perfectly.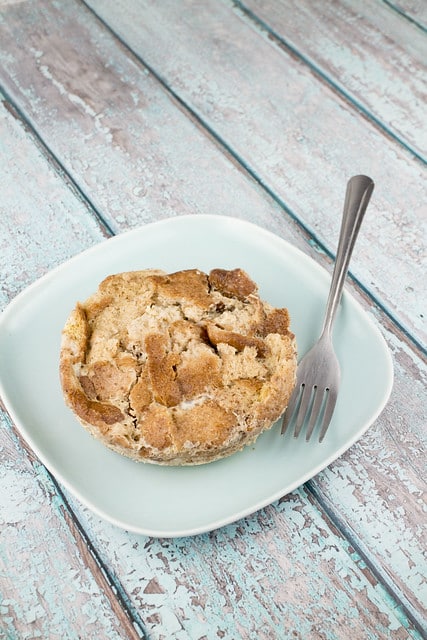 And of course we can't forget the maple syrup on top..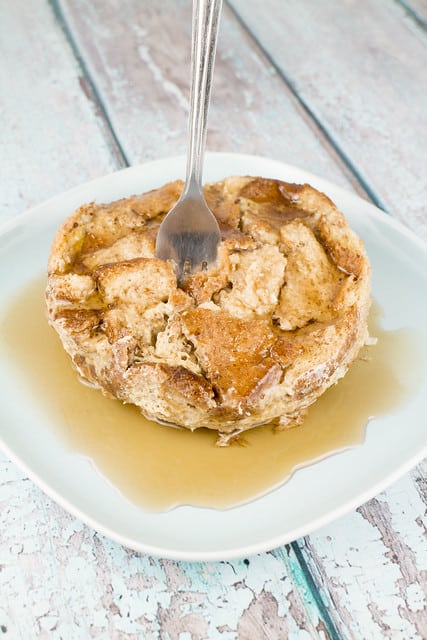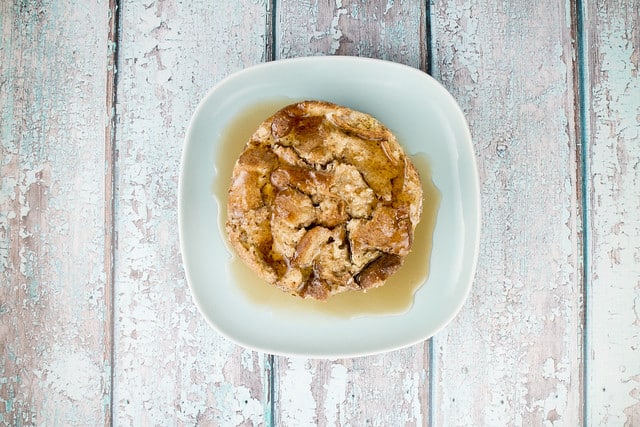 Hope you enjoyed this Quick French Toast recipe and I hope you give it a try tomorrow morning!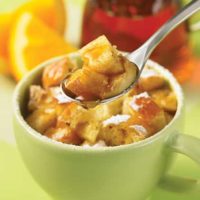 Quick French Toast In A Mug
Print
Ingredients
16- oz mug
1 tbsp granulated sugar
1/8 tsp salt
1/8 tsp ground cinnamon
1 large egg
1/2 cup milk
1/4 tsp vanilla extract
1 1/4 cups bread cubes preferably stale or small plain croutons
Toppings
pure maple syrup confectioners sugar or butter
Instructions
In the mug, use a fork to whisk sugar, salt, cinnamon, egg, milk and vanilla until very well blended. Add bread cubes, stirring and pressing them down into the custard to absorb the liquid. Let stand for at least 15 minutes (so the bread absorbs the liquid). Press bread down with a fork to compact.

Microwave on High for 1 minute, checking to see if it's firm to the touch and liquid is absorbed. If not, heat for another 30 seconds.

Top with maple syrup, powdered sugar or butter.
Notes
Tip:
Add up to 2 tbsp raisins or chopped dried fruit, or 1 tbsp miniature semisweet chocolate chips with the bread. Prep Ahead Option:
Whisk the sugar, salt, cinnamon, egg, milk and vanilla in the mug, then add the bread cubes; cover and refrigerate until ready to use.