Snowman Peanut Butter Balls
Snowman Peanut Butter Balls is a fun and delicious recipe for the entire family to make together! They're so cute everyone will love them! Eat them for dessert, a appetizer or use them for a gingerbread house!
I'm obsessed with these Snowman Peanut Butter Balls. They are delicious. They are super cute. Does a holiday treat need to be anything more than that? Plus they are snowmen! There's nothing with a snowman on that I don't fall in love with.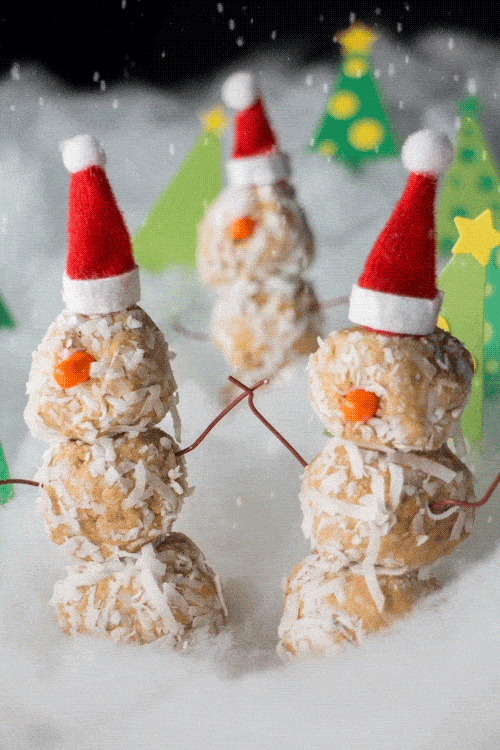 This recipe uses 5 ingredients, 2 of them being Honey Maid Graham Crackers and Creamy Skippy Peanut Butter. The Peanut Butter gives it that taste you love. The graham crackers hold it all together and give it a nice texture to bite into. You'll want to crumble up your graham crackers. You can throw them in a food processor and pulse a few times or you can be like me and get all that holiday stress out by grabbing a potato masher and going to town on them in a bowl. See, this recipe is a workout too! You'll feel great afterwards.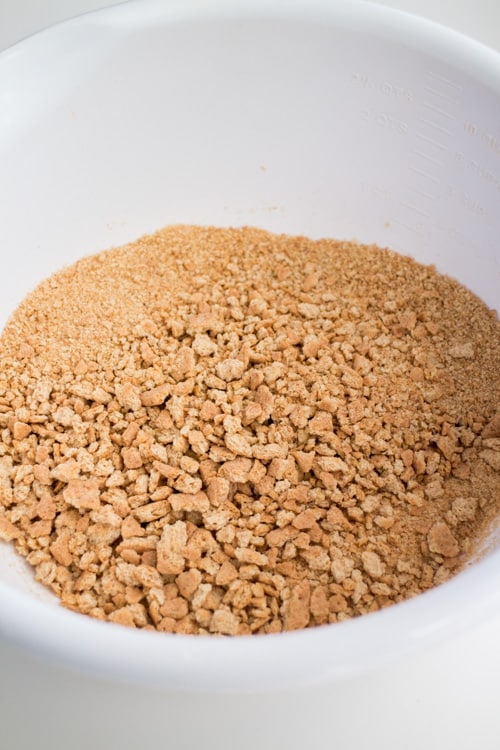 Make sure once the mixture is made you chill it for at least 3 hours. This is going to make you able to roll the balls easily. So then roll them up and start stacking them to make snowmen!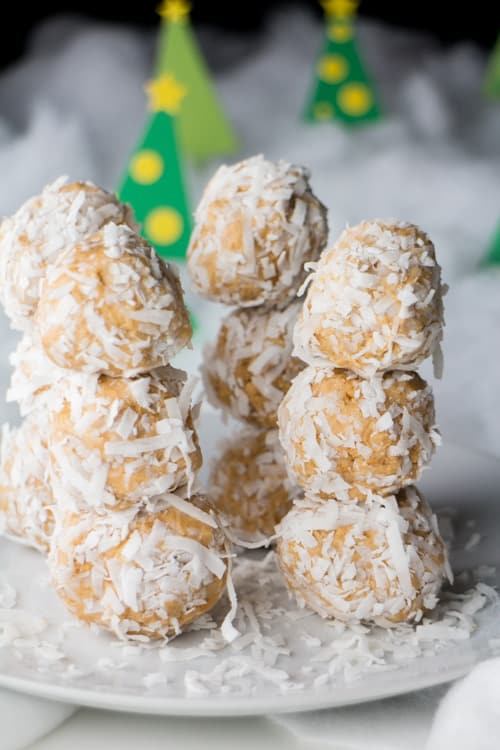 You could totally leave them like but I can never help myself, so I threw on some tic tacs as noses and twigs as arms.

And then I remembered I had tiny Santa hats in my craft drawer so I pulled them out and this completed the snowmen! They're so festive and happy!

This one looks like he's dancing.

Snowman party!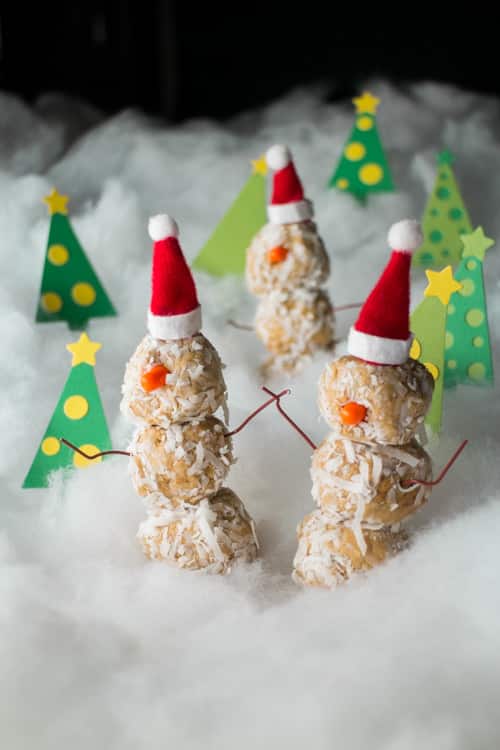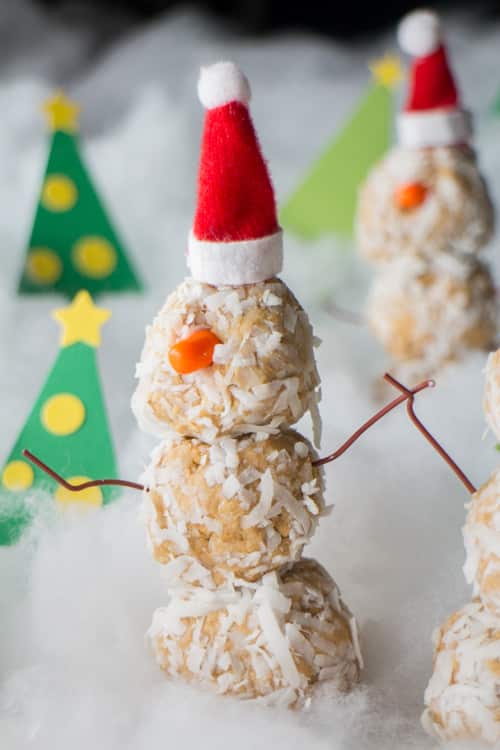 If you like my trees up above here's a easy tutorial on how to make them edible. They're perfect for props and gingerbread houses!
All you need is ice cream cones, royal icing and green food coloring. Mix your icing and food coloring together to get your desired green. And then turn a ice cream cone upside down and start piping the icing around the cone until you reach the top.
These are so easy to make and I think they turn out awesome!

Snowmen need a place to live so I ave them a little cabin made with graham crackers, icing and peanut butter for decoration.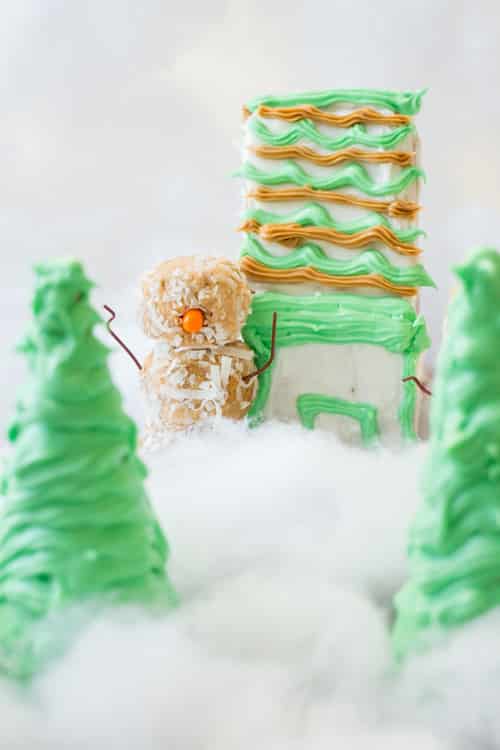 Oh look at that bunny bouncing by!

Hope you guys liked this recipe and will use it for some fun and creative holiday treats!
Pin for later:

Snowman Peanut Butter Balls
Ingredients
1

cup

+ 2 tablespoons creamy peanut butter

1/4

cup

butter

2

cups

powdered confectioners sugar

1 1/2

cup

crushed up graham crackers

handful of shredded coconut
Instructions
Melt peanut butter and butter in a saucepan over medium heat.

Mix crushed up graham crackers and sugar in a bowl.

Pour hot peanut butter mixture in crackers/sugar bowl and mix well, so all combined.

Put mixture in refrigerator to chill for 3 hours.

Roll mixture into 1 inch balls and then roll around in shredded coconut.

To make a snowman, snack 3 balls on top of each other.
Extra
Decorate snowmen with noses, arms and hats! I use orange tic tacs for noses, twigs or grape stems for arms, and mini Santa hats!