Mexican Taco Salsa Hot Dog recipe. This hot dog, taco combination is super tasty! It's perfect for Summer grilling too!
With Summer in full gear are you having outdoor get-togethers around the BBQ? If you're on a rooftop in NYC and look around you're guaranteed to almost always find a rooftop full of friends around a grill, laughing and sharing hot dogs.
I really love Mexican food, I mean look at the recipe index I have for it. So when it comes to hot dogs it might not surprise you that I wanted to try to give them Mexican flare. Imagine one delicious beef frank, covered with shredded cheese, salsa, tomatoes and jalapenos on top, inside a taco shell. My mouth is watering just thinking about this.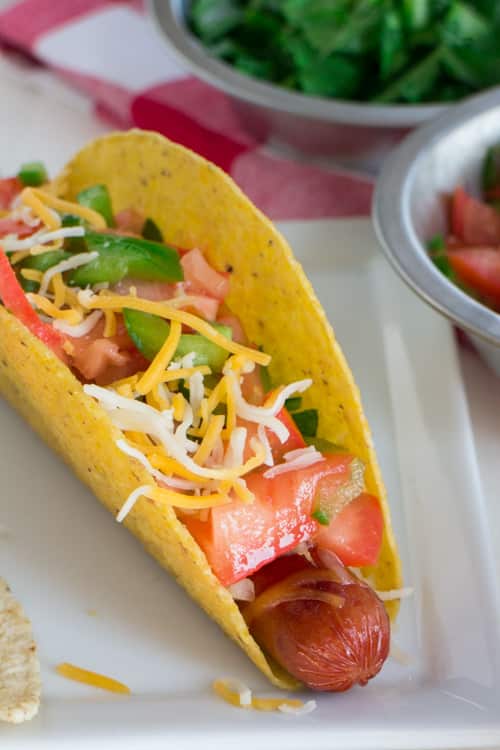 The key to this dog is you need some quality beef franks.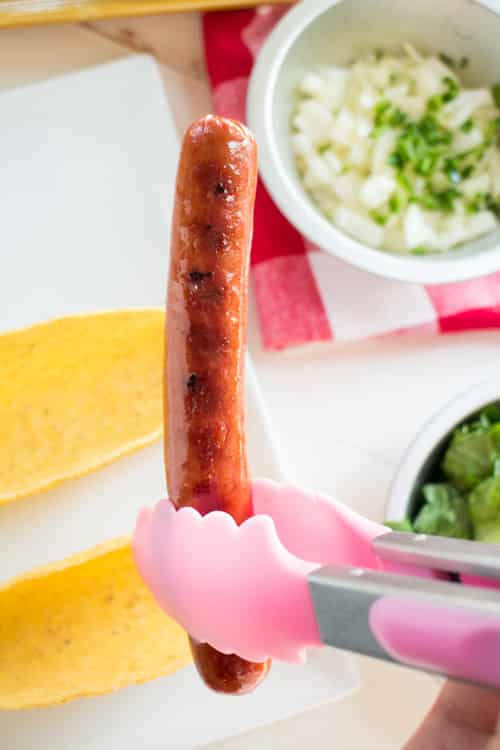 Now we're going to place the hot dog inside a taco shell. It's one of those ideas where if you tried it already you know the magic, but if you never thought of doing that you might have just had a "AHA" moment. By the way, I'm not magic (I wish). I always buy standing shells which if you love tacos will change your life. No more tacos that will fall over!

Now it's time to load this hot dog up to make it a taco. You'll need shredded cheese, lettuce, onions, jalapenos and some real delicious salsa. I always use my favorite salsa recipe here.

Now go ahead and put your hot dogs in your taco shells.

As soon as you'll put the cheese on the dogs it will melt beautifully. Then go ahead and put the rest of the toppings on.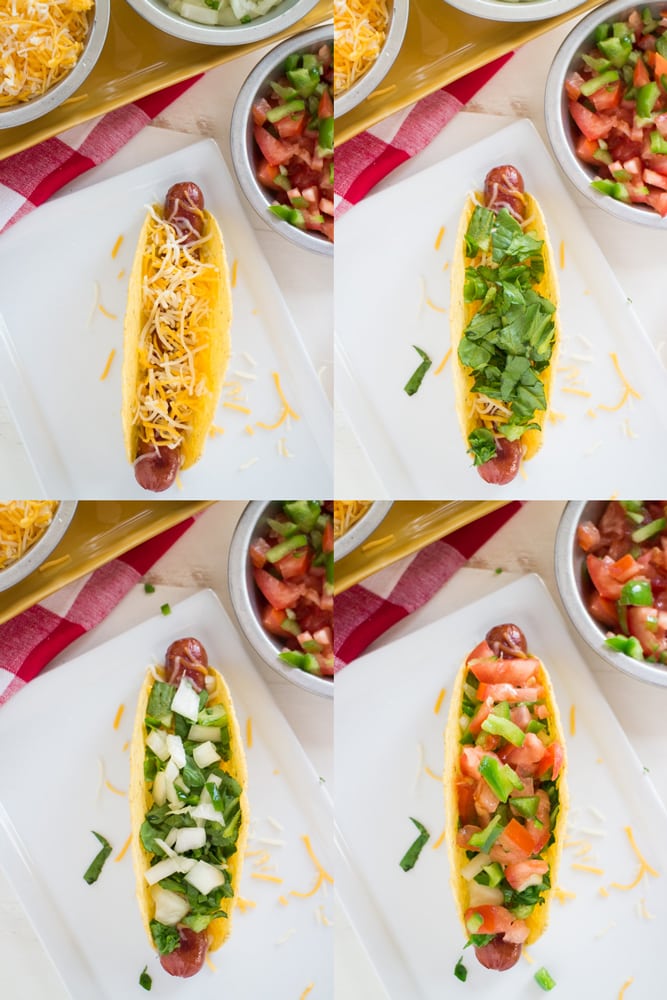 Now it's time to get your hot dog taco on! Enjoy!
Pin for later: