We're growing peanuts in our New York garden for the first time this year! Read on as we plant Jumbo Virginia peanuts!
Or maybe the title should read "We're trying to grow peanuts this year!" so I don't jinx myself. You might have read that we started our 2017 garden a few weeks ago, which is very exciting, but even more exciting is when we try to grow a new plant! This year the new plants are celery and peanuts! This post is all about peanuts though….!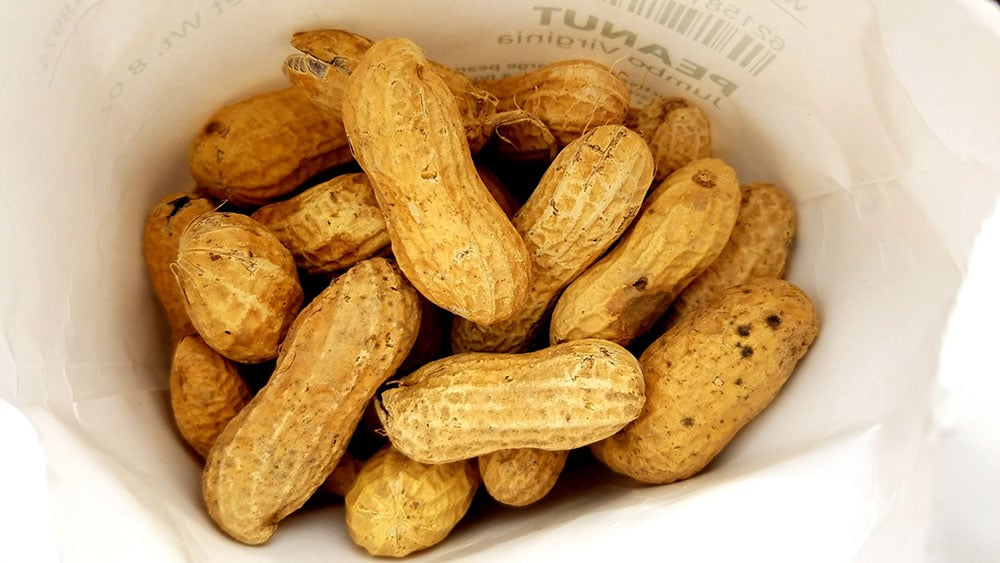 I decided last year I wanted to try to grow peanuts, mostly because I was currently in a peanut butter eating craze. I did some research and saw some people in the North had successfully grown peanuts so I decided to give it a shot. Peanuts need a good 4 months of heat, with no frost, to grow, so let's hope for a full 120 days of sun for them in our garden!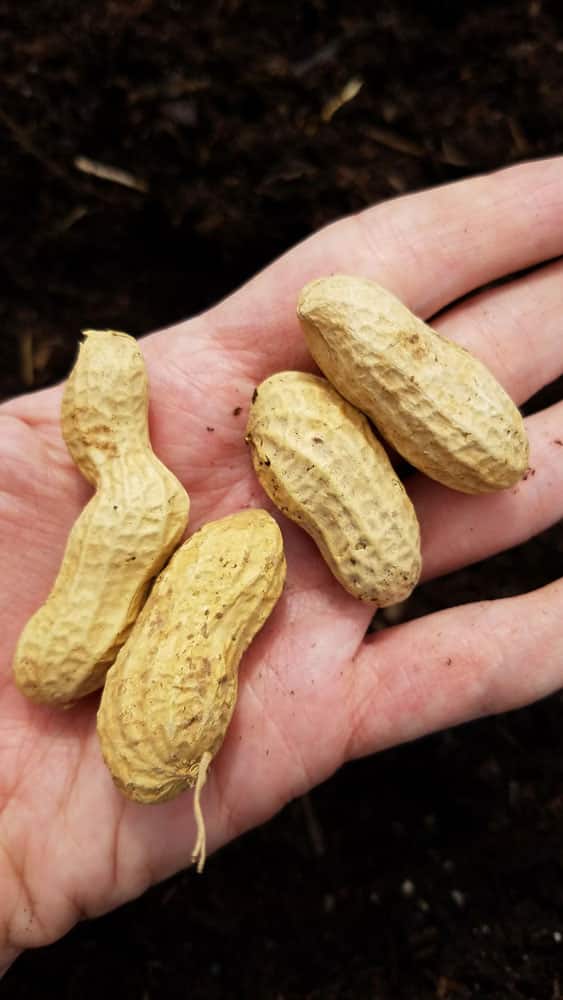 I bought the seeds from Burpee as they were one of the few companies that sells peanuts. I decided to go with the Jumbo Virginia variety which gives 1 or 2 extra large nuts per pod. It says under favorable conditions a plant should yield 50-60 pods. I planted a entire bag which is 1/2 pound of peanuts.

We sowed them in 3 long rows, next to the potatoes. To harvest them, we need to dig up the plants before frost and then hang them to dry.

So come back in a few months and see if I can make homemade peanut butter! I'll post a mid Summer update if everything goes as planned. Good luck peanuts!

And because I couldn't resist… enjoy this video I made while planting! 🙂