CRISPY chicken made with RANCH dip and baked in the oven! This easy Crispy Baked Ranch Chicken recipe only needs a few ingredients and makes a healthy dinner! Serve with a salad or some fresh vegetables on the side! I love making this recipe with chicken breasts and drumsticks so my entire family is happy!
This chicken is:
Baked – I always prefer this method!
Crispy – Thanks to some bread crumbs, it has a great crunch to it.
Moist – The meat is still juicy inside!
Flavorful – Thanks to marinating in Buffalo Ranch Dip this chicken is bursting in flavor boldness.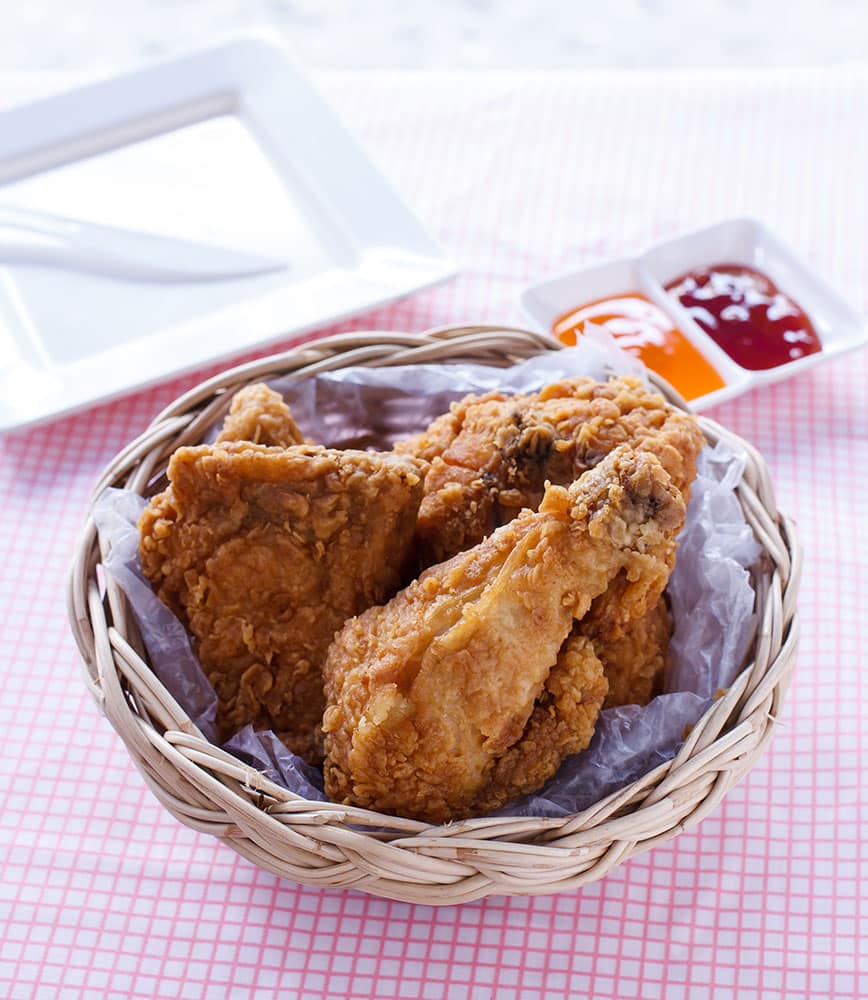 And even better, I made this with assorted pieces, drumsticks and breasts, so everyone was happy at the dinner table. I'm a drumstick kinda girl, Matthew is a breast kinda boy (too easy, going to ignore) so when we both get our chicken of choice then it's a happy night.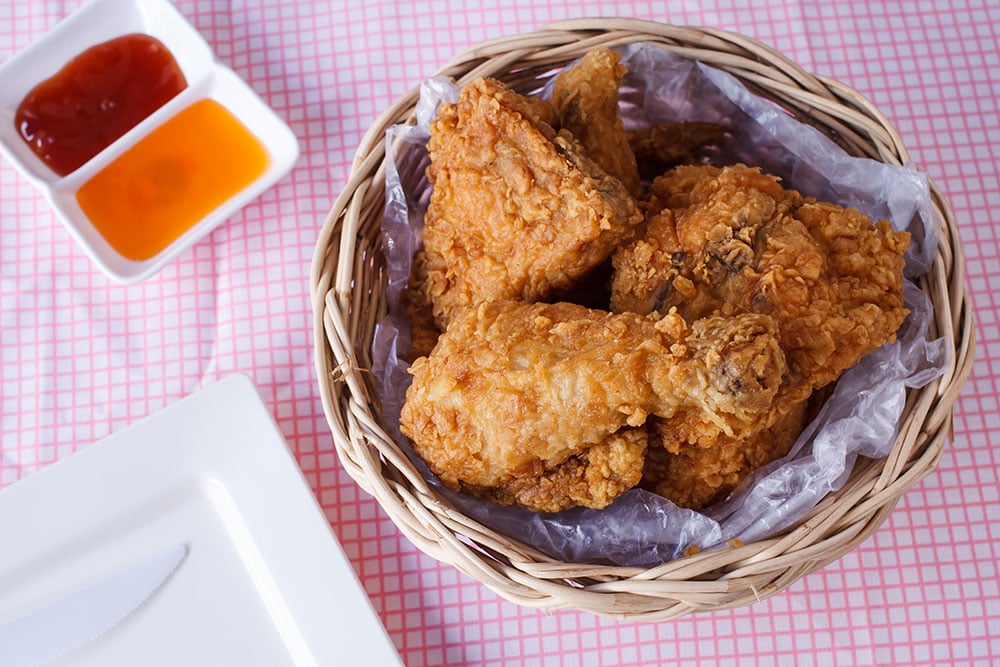 It's such a simple meal to make, one that I'll definitely keep coming back to for dinner time. I hope you enjoy!
Make sure to check out my dinner section for more dinner recipes!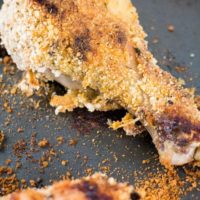 Crispy Baked Buffalo Ranch Chicken
Print
Ingredients
1/2 cup Buffalo Ranch Dip
1 tablespoon brown sugar
2 skinless boneless chicken breasts can also do 1 breast, 2 drumsticks
1 tablespoon vegetable oil
1 cup dry Italian bread crumbs
Instructions
Mix Buffalo Ranch Dip and brown sugar together in bowl. Add chicken and coat completely. Put chicken in refrigerator (covered) and let marinade for a few hours.

Preheat oven to 375 degrees. Grease baking sheet with vegetable oil.

Dip chicken into bowl of Italian bread crumbs to coat. Press on chicken so bread crumbs stay attached.

Arrange on baking sheet and cook 50-60 minutes or until the internal temperature of chicken is 165 degrees.