Enceladus isn't a great sleeper during the day, she only takes 45 minute naps (at night is another story – more about that in a future post!). The only way I can get any work done during the day is by wearing her or putting her down. But I can't put her down anywhere, she's extremely picky about her sleeping arrangements and will let you know it! Her favorite? The DockATot! Does your baby love napping with DockATot too?
Doesn't she look comfortable?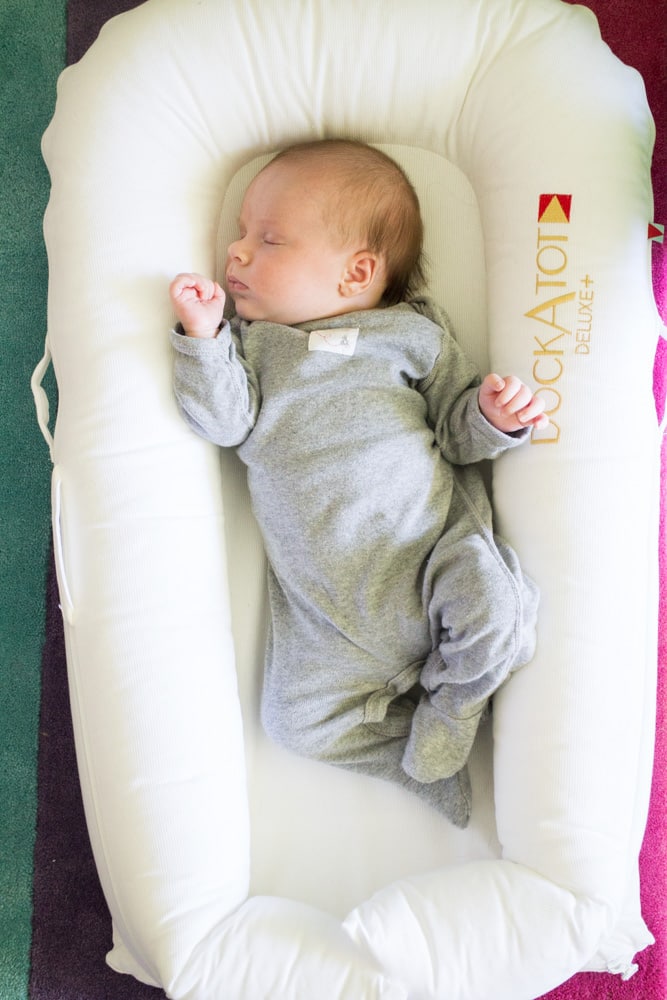 Since we were expecting Enceladus I had my eyes on the DockATot! So many parents gave rave reviews that this solved all their sleep issues so I had to get one! What I was most excited about was that this could be traveled with. Unlike so many other loungers, this was light, didn't need to be plugged in and can be carried with one arm (really important!).
Enceladus took her first trip Upstate to the garden last weekend and I was so worried about what to bring for her to sleep in. The DockATot lets me not go overboard with a bunch of different beds and chairs, all I need is one thing that I can throw in a bag and go! We will be making a trip later this month to Maine and I'm thrilled to know that this is the only bed that I'll have to bring for her!