The Brooklyn Farm Girl tea swap is BACK!!!!!
After multiple requests from tea lovers around the world I have brought the swap out of hibernation! If you love tea, I invite you to join the Winter Tea Swap! Running monthly tea swaps was a little overwhelming and took a lot of planning on my part, so instead I am bringing them back seasonally. I think this is a better idea too since our tea taste changes from season to season!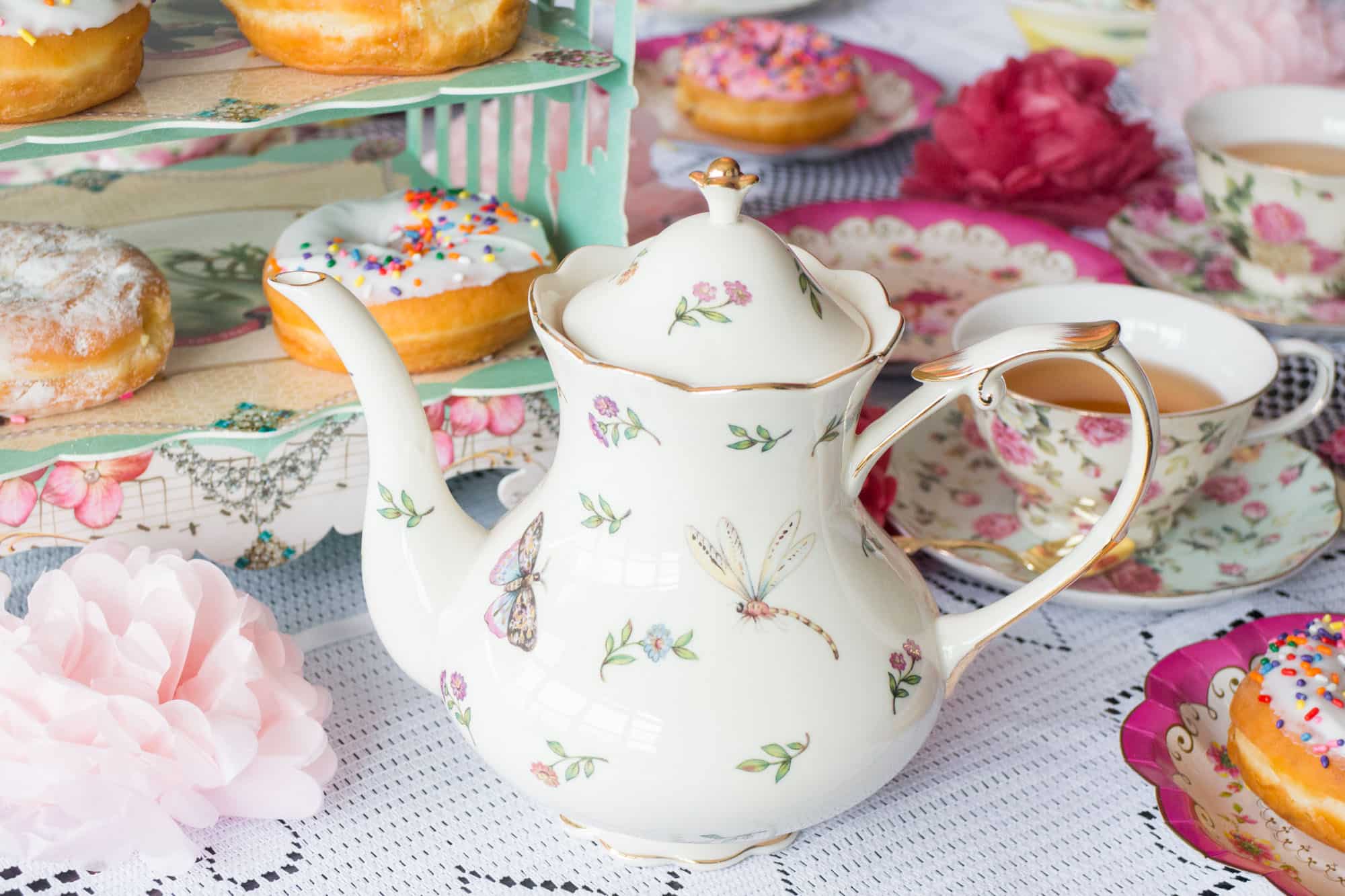 (How to throw a tea party!)
If you've never been a apart of a tea swap, here's how it works:
You and a assigned partner send each other a small package filled with different teas to try, a small snack, and a little note saying hello. You can send as much tea as want, but at the very least I recommend sending 10 bags. This allows you to try new teas that you might have never tried. Plus it will be relaxing to sit down at night, read a small note, nibble on a little snack and drink a cup of tea! The entire swap is about meeting new friends, trying new teas and smiling!
Please sign up for the tea swap here – it will be open until March 1 and then I will send out your swap info by March 5.

Note: On the signup page I will ask you if you can ship internationally. I ask this because shipping internationally is expensive and up to you. If you live in the United States and only want to ship to the United States, then click no. If you live in the United States and want to meet a new friend from Turkey, then click yes! I will pair everyone up depending on preference!
Helpful hints:
If you sign up for the tea swap – please send your partner tea! Don't be that person!
Email your partner asap and ask them their address, allergies, etc!
Send loose tea or bags – it's up to you!
I like to ask my partner what type of tea they love and hate, but this is totally optional and you can send what you want!
What type of snack? Cookies, a few small pieces of chocolate, a regional pastry from where you live, etc.
Include a note card saying hello! Tell your partner about you and your love of tea….. ! If you are my partner TELL ME ABOUT YOUR CATS! 🙂
SIGN UP FOR THE TEA SWAP HERE.
Dates:
Sign up by March 1.
Be assigned partner by March 5.
Send out your swap by March 16.
If you have any questions leave them in the comments or contact me.
Happy tea swapping!