Join me as I take a trip to the beautiful Cliffs of Moher and the Burren!
In early April Matthew and I spoke at the Offset Festival in Dublin. It was lots of fun and we got to meet new friends while being inspired by other creatives.

(It was a big crowd in the beautiful Bord Gáis Energy Theatre.)

Since we've never been to Ireland we wanted to take a day to go outside the city and see the beautiful green countryscapes that you see in postcards. We took a day bus trip and drove across the country (Ireland is small, it only takes 3 hours to do this) to the Cliffs of Moher and the Buren.
The Cliffs of Moher are beautiful. And totally scary if you're afraid of heights. The cliffs rise to almost 700 feet over the Atlantic Ocean. There is a (kinda safe) path to walk along at the top, but a few sections were closed off so we had to go around them. When going off path, there's no safety wall blocking you from the Atlantic Ocean. I really loved the views, but I felt much safer when there was a waist high wall in between me and 700 feet below.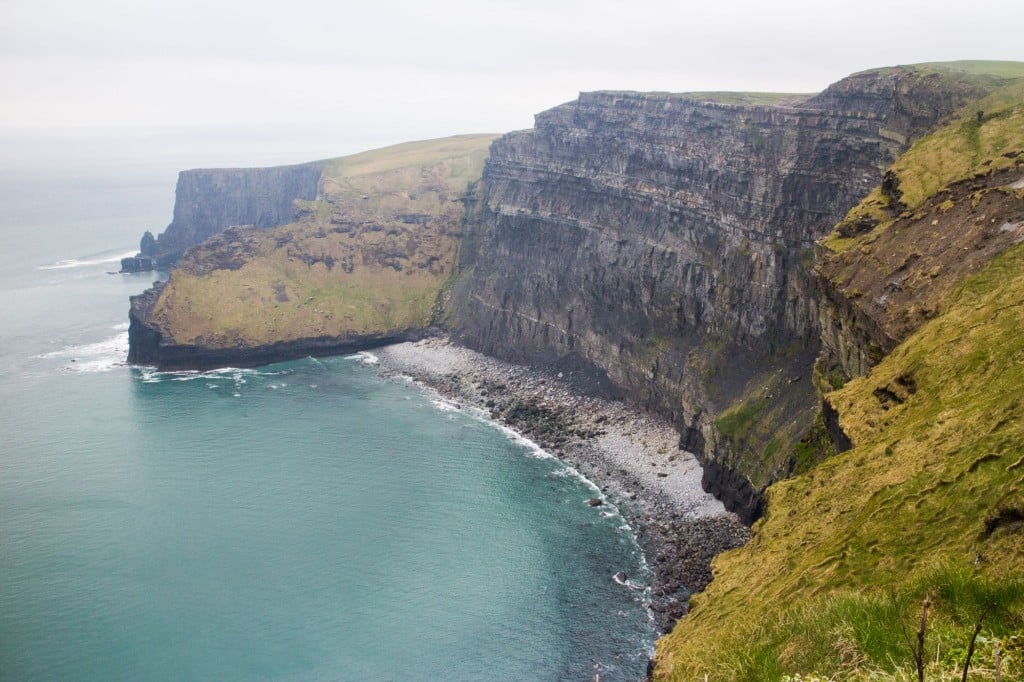 Below you'll see O'Brien's Tower which is on the highest part of the Cliffs.

We had a lucky day where it wasn't raining and not too windy, but windy enough to second guess looking too close to the edge.

After there we drove to what was probably my favorite place we visited in Ireland, the Burren. The Burren is a small National Park which is a landscape of pretty much just rocks. The landscapes are vast and rocky, with the ocean on one side and fields on the other. I wish we would have gotten more time to spend here. If we go back I'd like to do a full day trip just to the Burren.

The landscape reminds me of what the Moon looks like.

I loved driving down the roads with the Burren on both sides of us, seeing animals just hanging out with seemingly no gates to keep them in.

My favorite was this sleeping guy.

Hope you enjoyed my pictures! Have you ever been to Ireland?
As a member of a pretty cool team of influencers, I received the my Samsung Galaxy S7 Edge from Verizon which took most of these photos. No additional compensation was provided. All opinions are my own.