3 ingredient Frozen Banana Ice Cream recipe, only 150 calories a serving! This easy healthy recipe tastes just like soft serve, no ice cream maker needed! All you need is bananas, peanut butter and cocoa powder.
Frozen Banana Ice Cream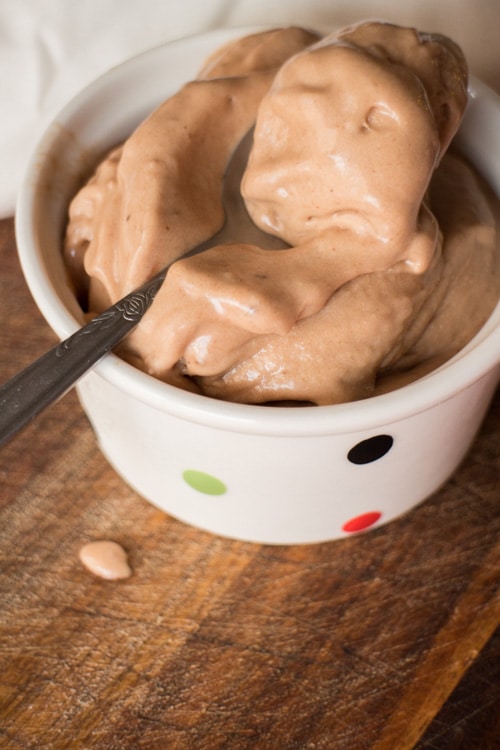 During the Summer, I crave ice cream! Actually it doesn't matter the season, I always crave ice cream! It can be Winter and I'm like "Let's eat some ice cream!".
This Frozen Banana Ice Cream recipe is one of my favorites because it's easy to make (takes a 1 minute) and only requires 3 ingredients. Once you make this you might never buy another pint of ice cream again!